Catching a 10 pound plus largemouth bass is one of my life's goals. I have not been able to accomplish it yet.
A few years back, I piggybacked a vacation onto the end of a business trip in Florida. I flew my wife out, and we stayed in the Orlando area for a little bit and did lots of tourist-ie things. One thing I really wanted to do was go on a guided bass fishing trip for some of those famous giant bass that Florida has, so my wife humored me and came along.
We hired a local guide who had a successful business in the area and often caught the giant bass I was after - I was ready to knock this off my bucket list!
When the day arrived, it was gloomy and cold, which had not been the case in the previous days we had been there. We started early and met the guide at the lake, with the first line in the water by 8am. We fished with live shad, which was the first time I had done this, as I primarily use artificial lures for largemouth bass. With the cold front coming in, the fish were lethargic and we metered many fish on the fish finder but were unable to get too many bites.
We ended up catching 3 bass, and the biggest was only about 2.5 pounds. This was a pretty sad day for a guided fishing trip, but I suppose even when you hire a professional, it is still "fishing" and not necessarily "catching". We did have a good time, but had to call it a day after about 5 hours, as there was no bathroom on the lake and my wife had to go! Here are a few pictures: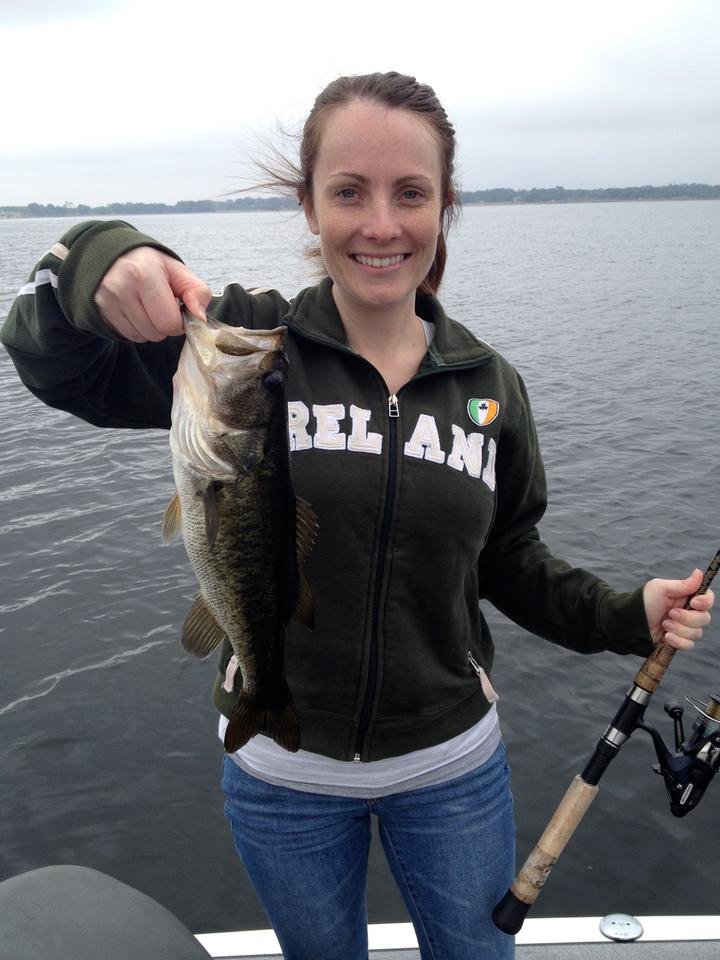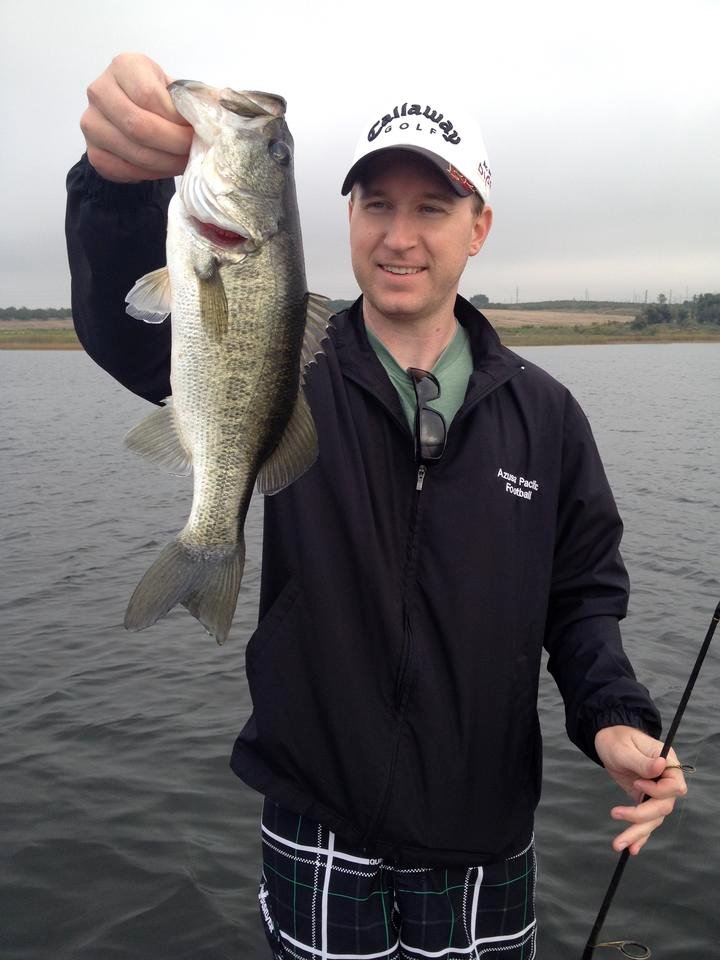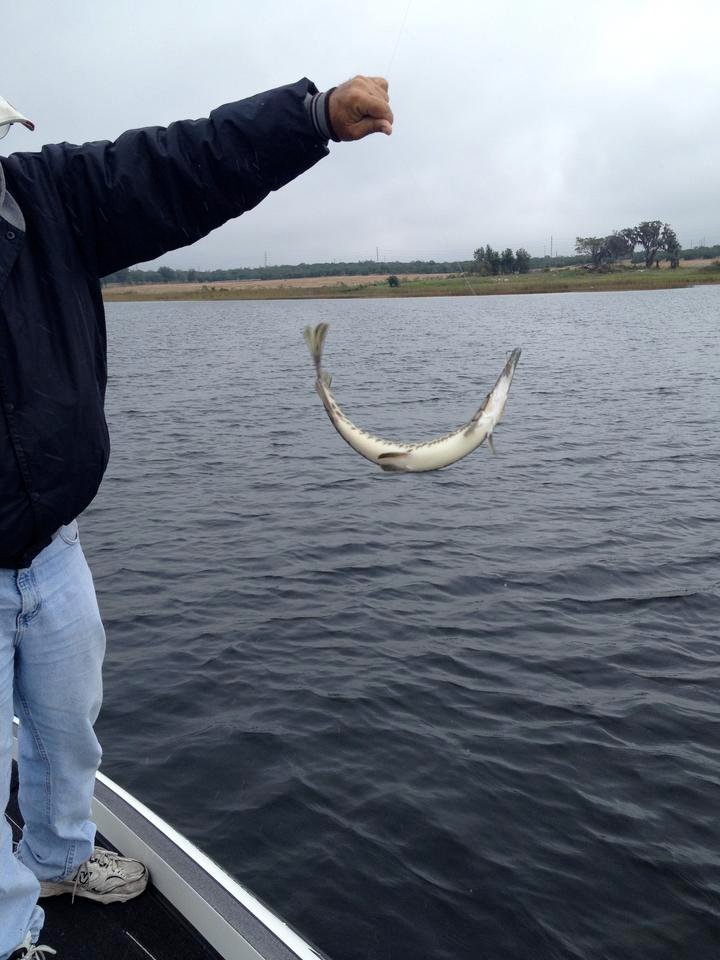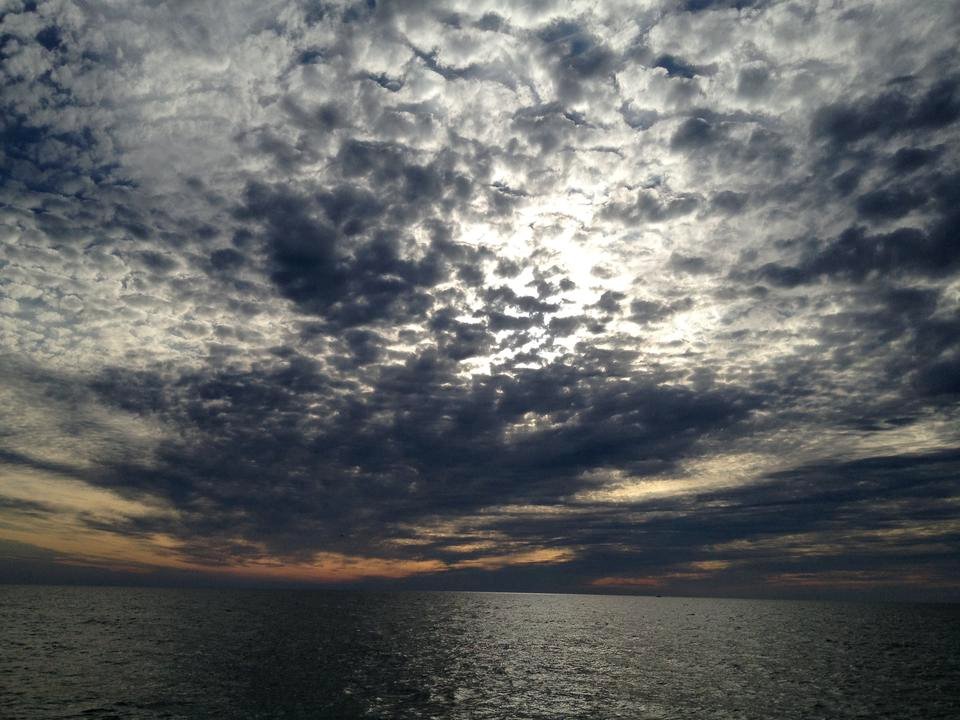 Even though it wasn't successful and no giant bass were caught, it was still fun to be fishing a new area. I still hope to catch that 10 pound bass that has eluded me, and know many California lakes have big bass in them… I probably need to fish more and harder, but I still have a god shot at my 10 pound bass.
Do you have a fishing goal you hope to reach?
Brian