LAUT SUBER KEHUDUPAN PARA NELAYAN
Hallo semua
Teman steemian
Selamat malan dan gimana kabarnya...??
Semoga tetap baik dan sehat.
Itulah harap dari saya untuk teman teman semua.
---
Malam saya berbagi beberapa photo kepada teman teman tentang aktifitas para nelayan dilautan yang biru.
---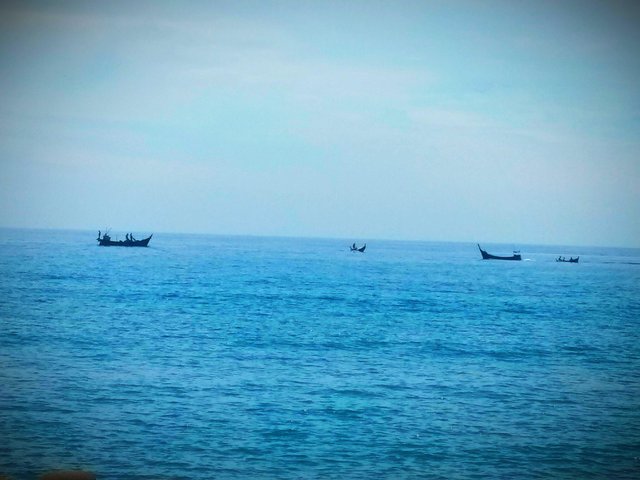 ---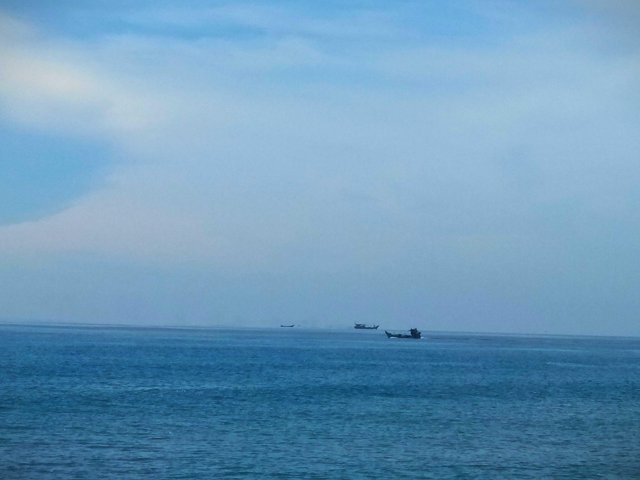 ---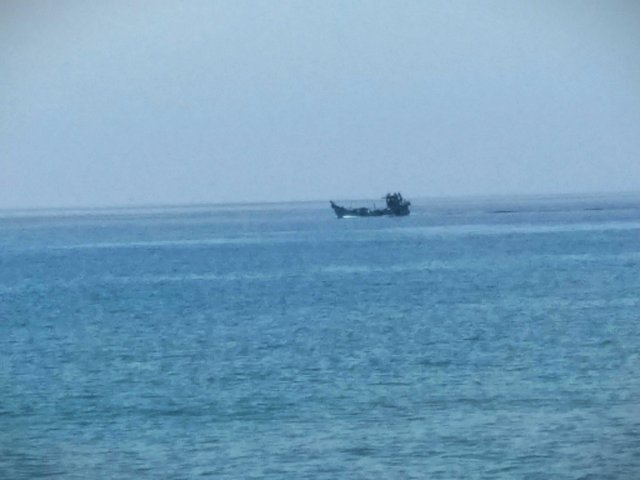 ---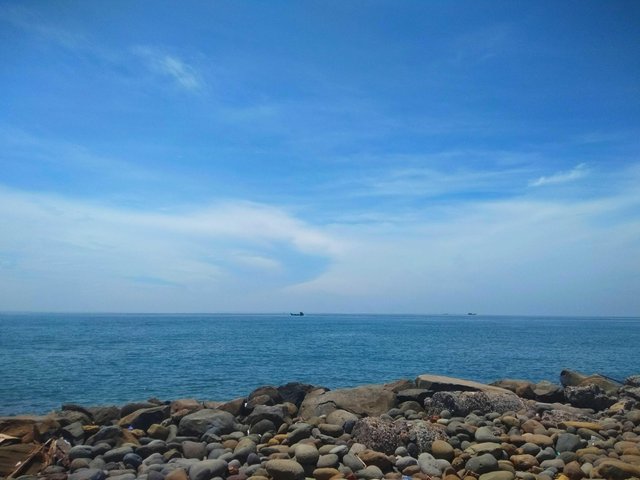 ---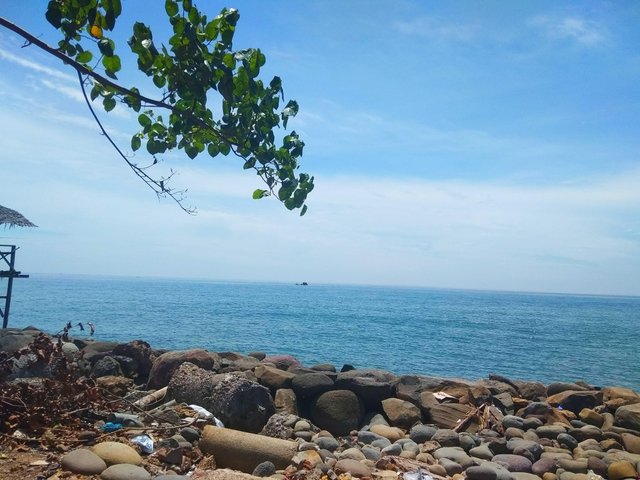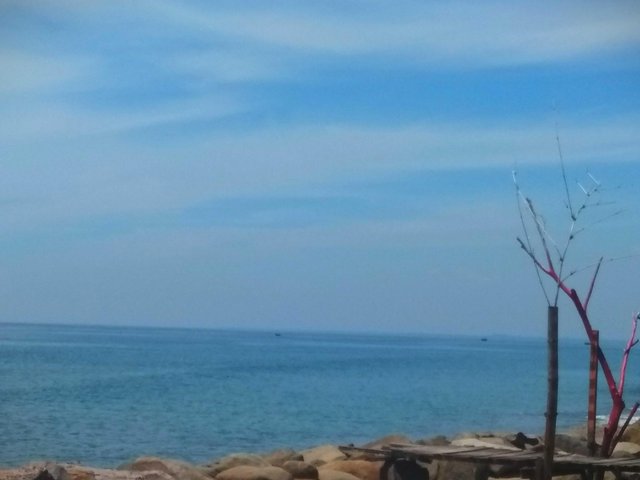 ---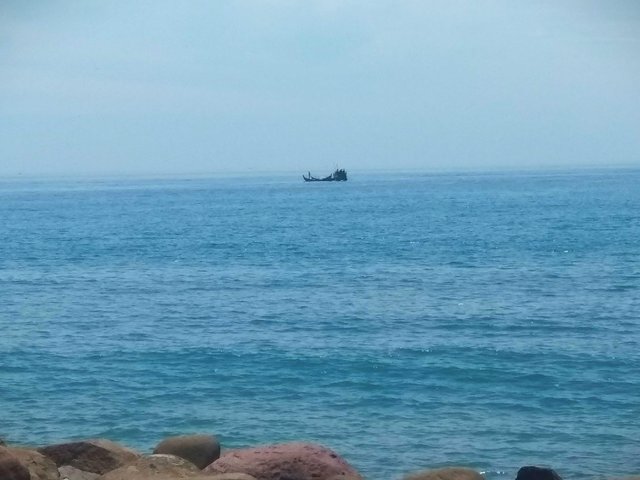 ---
Photo ini saya ambil dari tepian pantai, tepatnya persis dijalan Darussalam Ds.Hagu Tengah Lhokseumawe Aceh.
---
Dari pingiran pantai ini terlihat jelas gimana para bot/kapal nelayan berlalu lalang mengejar ikan buruannya. Saat telah dapat kawan ikan barulah pukat/jaring ditebarkan dengan berbentuk lingkaran. Telah itu pukat/jaring tadi ditarik berlahan lahan dengan dengan manual yaitu tenaga para nelayan yang ada pada bot/kapal nelayan tersebut. Kalau lagi mujur ikan didapat, tapi bila apes maka hampa belaka (berarti rezeki belum berpihak pada nelayan itu).
---
Aktifitas ini terus dan terus dilakukan sampai hari menjelang senja. Dengan harapan ikan didapat dan bisa bawa ke pemilik kapal tersebut dan nelayan tersebut mendapat gaji (uang) yang nanti akan dibawa pulang untuk kebutuhan keluarga (anak dan istri) yang telah menanti dirumah. Kadang kala kalau laut lagi tidak bersahat seperti, ombak besar serta angin kencang terpaksa cepat cepat bot/kapal nelayan mencari tepian. Maka para nelayan pulang dengan tangan hampa Begini nasib para nelayan tradisional. Demi kelangsungan hidup dan kehidupan keluarga mereka seberat dan seganas apapun laut tetap harus dijalankan aktifitasnya.
---
Demikian sekilas tentang nelayan kita bertaruh jiwa dan raga demi keluarga mereka. Semoga tulisan saya ini bisa bernanfaat dan bisa kita ambil hikmahnya. Bagi teman steemian yang sudah membaca tulisan saya dan suka mohon Upvote Anda untuk saya dan bila mana tulisan saya masih kurang baik mohon komentarnya agar saya bisa memperbaikinya.
---
Salam dari saya untuk semua steemian Dunia khususnya Aceh Indonesia.
---
Jika Anda ingin menikuti saya, ikuti
@omcaca
---
Salam dari saya untuk semua
---
Terima kasih untuk semua
---
---
Eng.
SEA FISHERMAN'S SOURCE OF LIFE
Hallo all
Steemian friend
Good luck and how is it ... ??
Hope it keeps good and healthy.
That's please from me to all my friends.
---
Night I shared some photos to my friends about the activities of the blue ocean fishermen.
---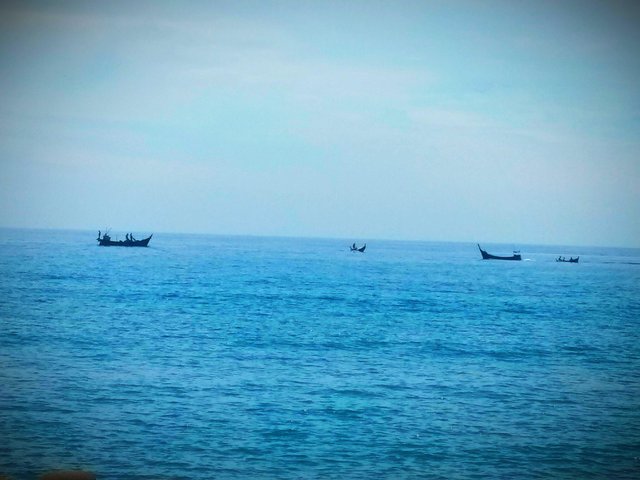 ---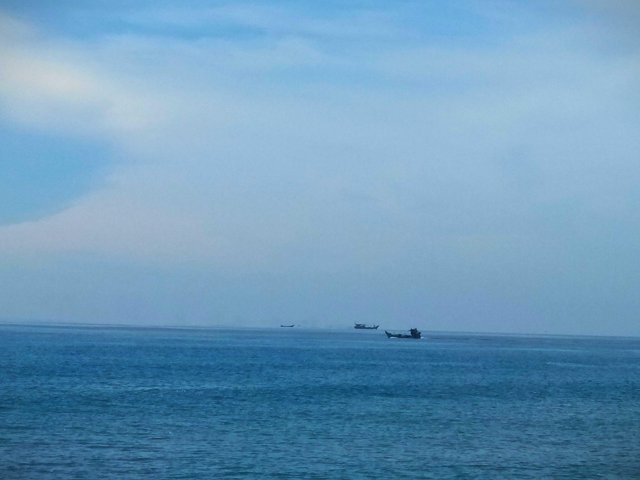 ---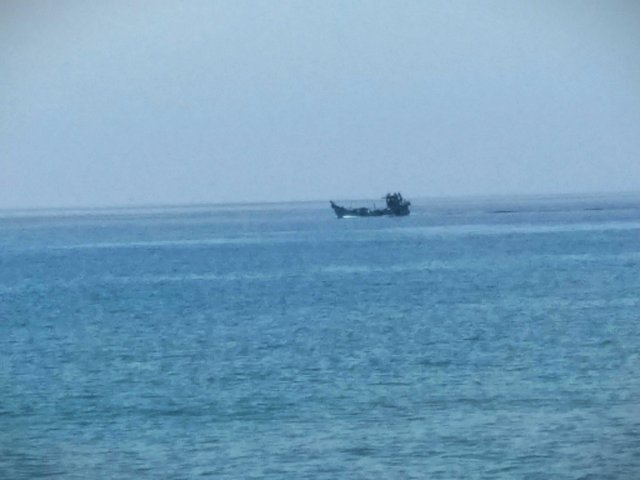 ---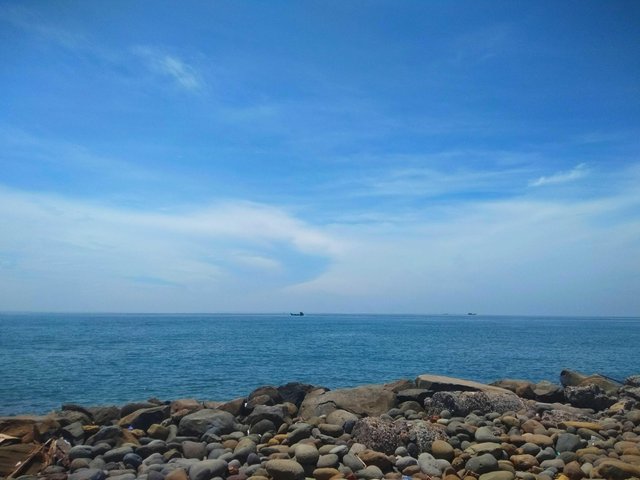 ---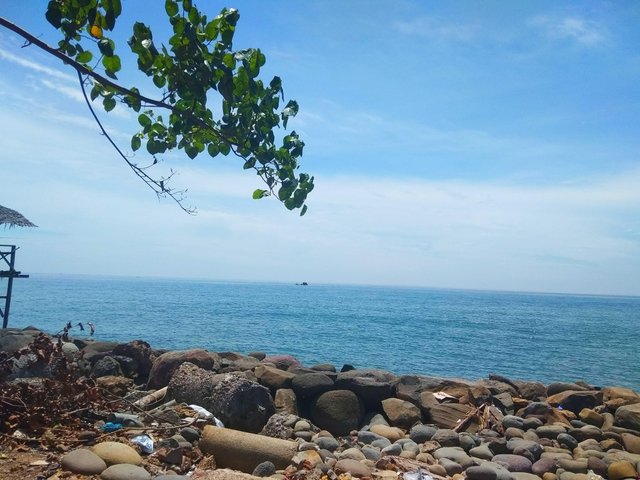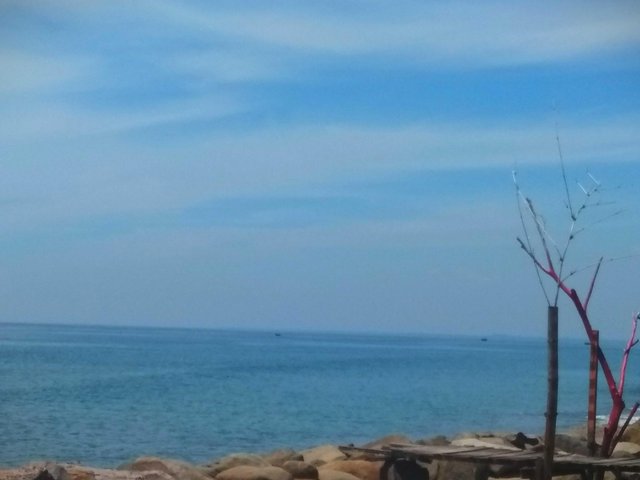 ---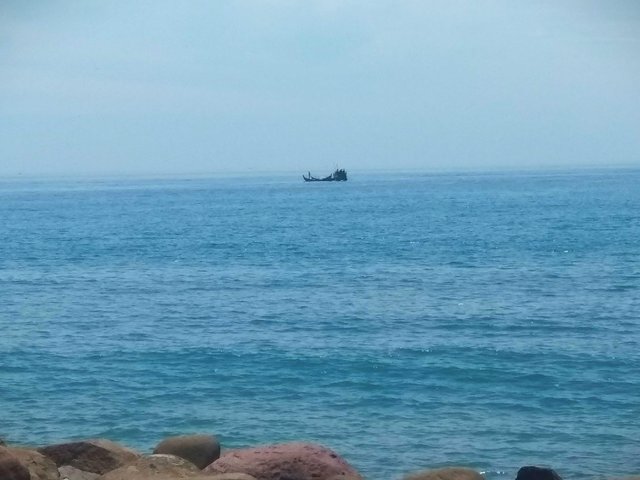 ---
This photo I take from the edge of the beach, exactly on the road Darussalam Ds.Hagu Central Lhokseumawe Aceh.
---
From the coast is clearly visible how the bots / fishing boats passing by chasing fish hunt. When you have a comrade fish then trawl / net spread in the form of a circle. It has been trawl / naring was pulled land with the land with the manual of the existing fishermen's energy on the bot / fishing vessel. If longer lucky fish obtained, but if it is apes then hollow mere (means sustenance is not in favor of the fisherman).
---
This activity continues and continues until the day before dusk. In the hope that the fish can be obtained and can take it to the owner of the vessel and the fisherman gets a salary (money) which will be brought back to the needs of the family (children and wife) who have been waiting at home. Sometimes if the sea again not carved like, big waves and strong winds are forced quickly bot / fishing boats looking for ledges. So the fishermen came home empty-handed This is the fate of the traditional fishermen. For the sake of survival and the life of their families as heavy and hot as any sea should still be run activities.
---
So glimpse of the fishermen we are gambling soul and body for the sake of their families. Hopefully my writing can be useful and we can take the lesson. For a steemian friend who has read my writing and likes to please Upvote you for me and if where my writing is still not good please comment so I can fix it.
---
Greetings from me to all steemian World especially Aceh Indonesia.
---
If you want to follow me follow
@omcaca
---
Thank you for all
---
---