Today's catch is pomfret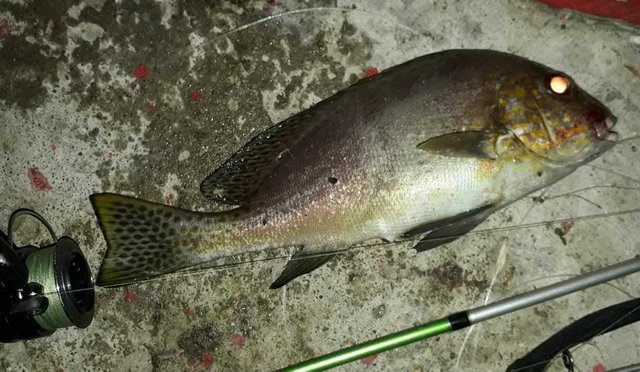 Selamat malam sahabat sekalian,apakabar anda hari ini tentu saja sehat-sehat dan selalu dalam lindungan tuhan,pada kesempatan malam ini saya akan membuat satu posting lagi yaitu tentang ikan.Dalam menjalani kehidupan sehari-hari kita pasti mengkomsumsi yang namanya ikan baik digoreng bahkan dibakar sekaligus.
Good evening, dear friends, how come your day is of course healthy and always protected by God, on this occasion I will make one more post which is about fish. In living our daily lives we must consume what is called fried fish and even burnt at once.
Kemaren sore saya sempat mengunjungi salah satu danau untuk memancing ikan-ikan segar yang ada ditempat tersebut,seperti yang anda lihat tersebut ikan ini merupakan hasil tangkapan saya pertama,ikan ini biasanya banyak sekali ditepi-tepi danau pada saat menjelang maghrib tiba.
Yesterday evening I had a chance to visit one of the lakes to lure fresh fish in that place, as you can see that this fish is my first catch, this fish is usually a lot on the edge of the lake just before maghrib arrives.