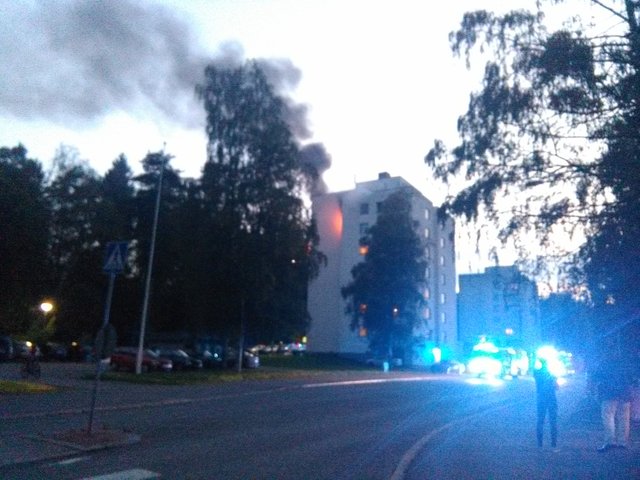 The best photo I could take trying to keep Ninnu steady in a leash at the same time.
Reportedly one person died. I just heard a cry and a slam, but our neighbours who I met at the scene, and others told me they saw someone jump off the building and landing upon a car.
That's kind of shaking news.
In other news, we were picking these guys a bit earlier today with Vera and Ninnu: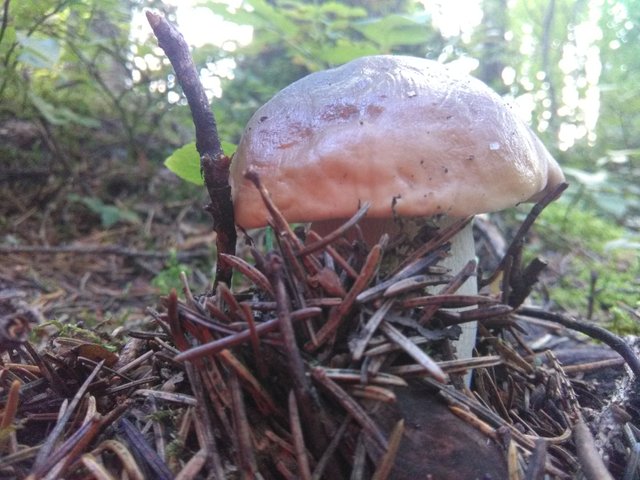 We are going to make a nice mushroom sauce or pot soon. Ninnu also had a lot of fun as we let her run free in the woods while we were foraging.
I was meaning to make a stream on editing the photos I shot today, but I never had enough time. I was being interrupted all the time by everyone and frankly lost all interest in streaming (and editing) today.
Well, I might manage to upload a photo or two tonight if I am quick... (definitely not a promise!)