I went out to shoot photos on Saturday again. I also wanted to see if there were upper secondary school graduates out partying in this city anywhere in particular outdoors. Back in the day 26 years ago when I graduated from upper secondary school, it was customary in Tampere where I grew up that a lot of the graduates would gather at Hotel Rosendahl that had a very large dining room where we'd have a formal dinner after which we'd go out to the beach on the shore of Lake Pyhäjärvi and party there. I imagined that that the youth would go to the harbour but they weren't there. It was ok because it looked fine as you can see in the photos below.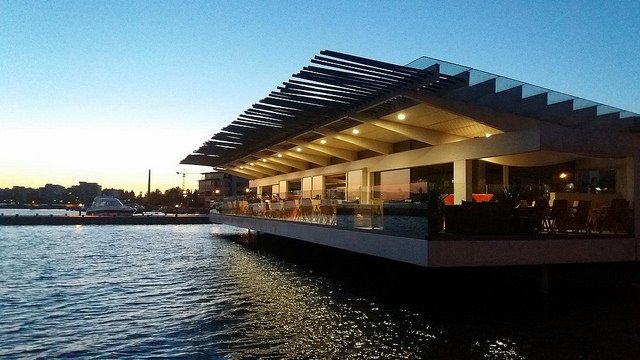 Restaurant Piano next to Sibelius Hall. It's about midnight.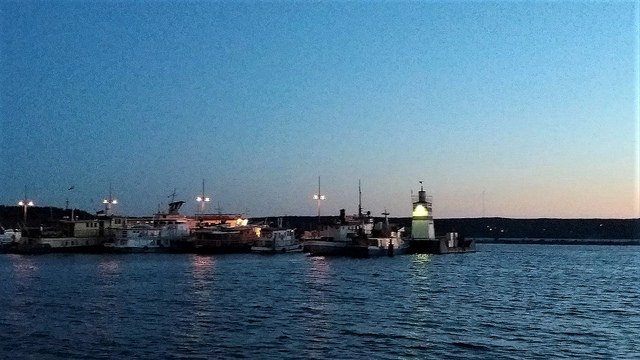 The lighthouse and some boats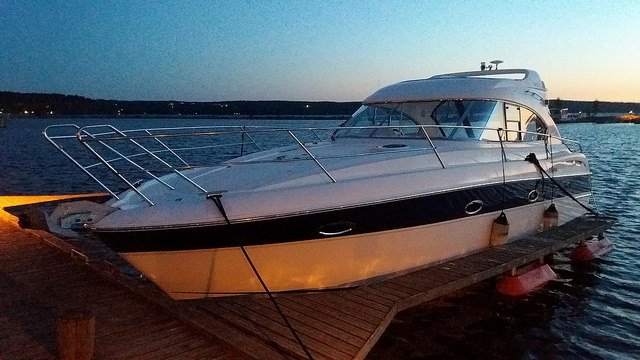 I wonder what the price of STEEM would have to be for me to be able to buy that one.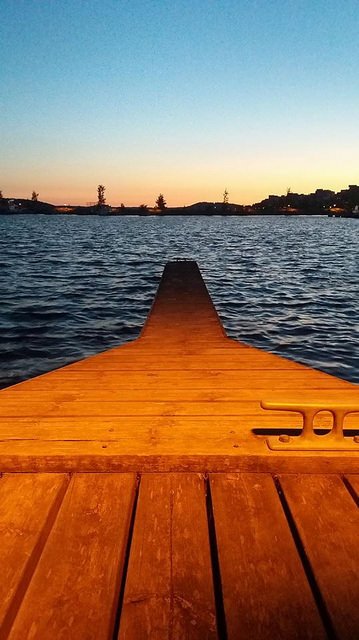 You can imagine any boat anchored here.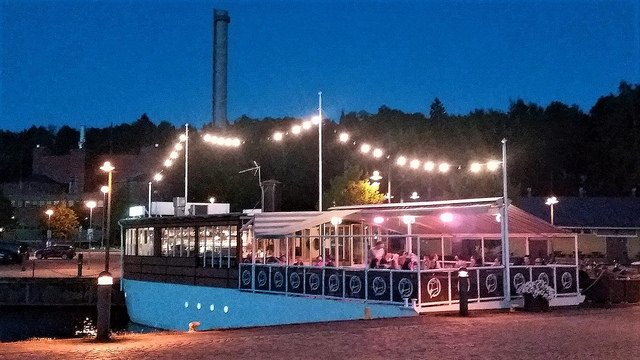 There's a pub owned by a local brewery on that boat.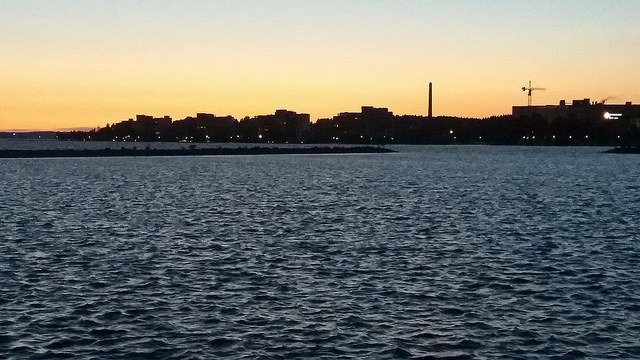 Not quite the midnight sun. It would have to be maybe five degrees higher and it could be seen over a lake or the sea.
It turns out that a lot of the graduates go to Seurahuone, a club at the centre to party and that there is no place outdoors where they gather. Someone told me in the harbour that Lake Pikku-Vesijärvi park would be one such place. I wanted to capture the crowds and the celebrations in photographs. It turns out that no such crowds were in the park. Instead, there was a number of ordinary youths drinking and having midnight picnics. A police van was slowly cruising the area driving around the pond. I saw some youths interviewed by the police probably because they were suspected of drinking while being minors. If caught with alcohol or in a drunken state, the police will notify child protective services.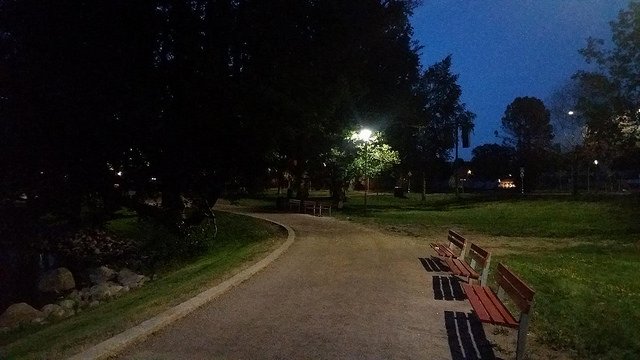 I parked my car and set out for the park. It's almost 1 am when this was taken.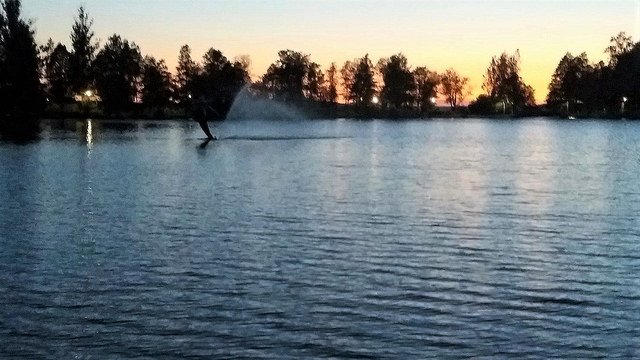 Lake Pikku-Vesijärvi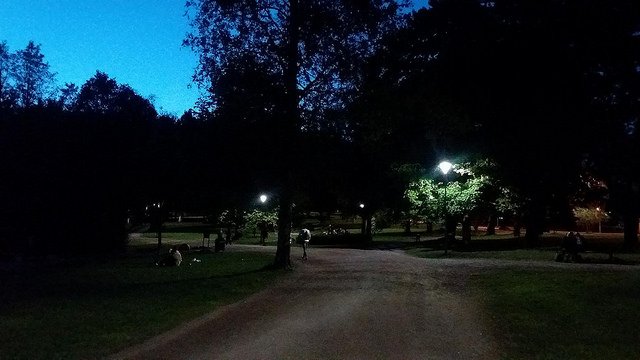 Not too many people here. Some youths gathered to have a picnic and drink there beers, ciders and whatnot. It was quite warm at the time, about 19 C.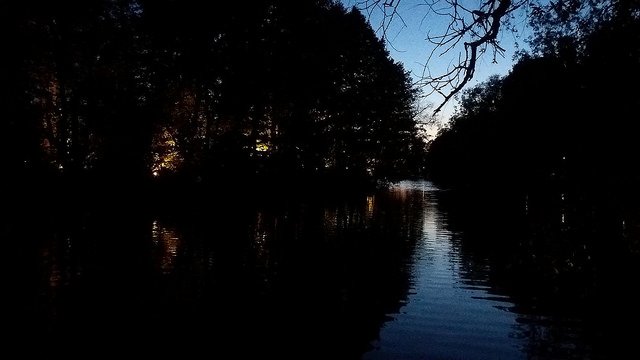 There is an island in the middle of Lake Pikku-Vesijärvi.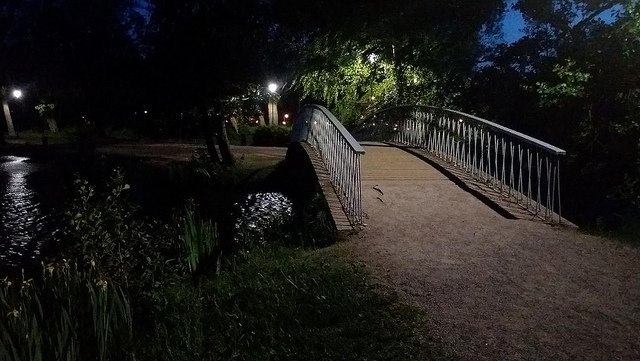 A bridge over the channel connecting Lake Pikku-Vesijärvi and Lake Vesijärvi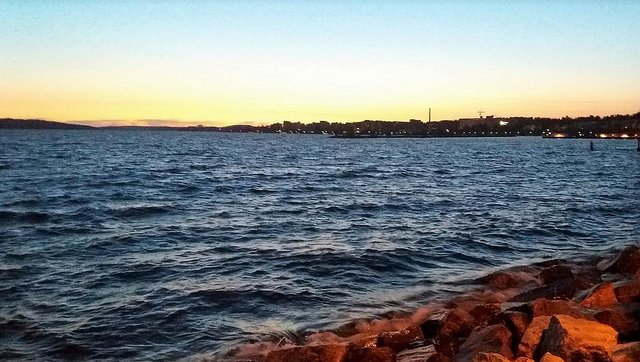 Lake Vesijärvi seen from close to the north end of Lake Pikku-Vesijärvi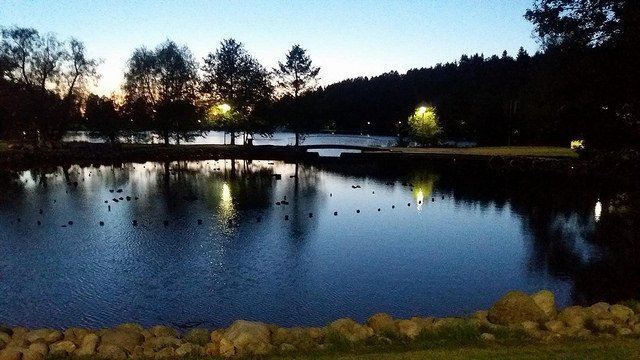 I'm back in the south end. There is a little pond under the surface of which there is a computer controlled system of fountains that make up the so-called "water organ" together with a system of loudspeakers.