About the Contest
This story is an entry to @bananafish's Finish the Story Contest. If you fancy participating, you can find the contest here.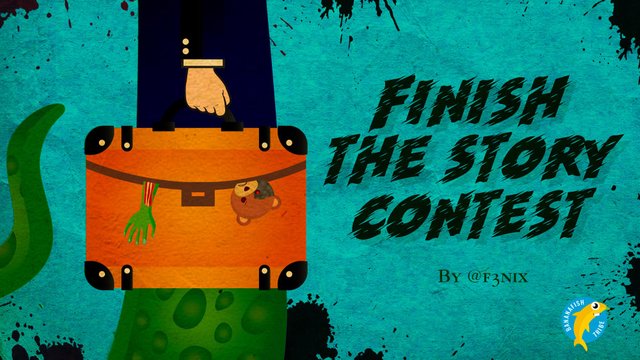 -----------------------------------------------******--------------------------------------------------
Prompt
I am woken up by the smell of coffee, wafting through the apartment. I stretch under the warm sheets and force myself to get up. I get dressed for work before following my nose into the kitchen. 
My girlfriend is standing on her tiptoes. The bottom of her nightdress softly inching up her bare legs as she reaches into the cupboard for a mug. I reach past her and grab the one she had been struggling to grasp. She huffs and a sloppy grin spreads across my face. I'm not a tall person on average, but it has been entertaining having someone smaller around. 
I take out a mug for myself and fill it to the brim with the pungent black liquid. I inhale deeply, savouring the warmth. A pang of guilt fills me as I take my first sip, I had promised my doctor I would cut down. 
"I made you some lunch, it's in the fridge, and I have a surprise for dinner." 
"Thank you." I open the fridge and pull out the brightly coloured plastic box, my heart sinks slightly knowing its most likely a salad. Another recommendation from my Doctor. "What's the surprise?" I ask knowing full well I won't get a straight answer. 
She laughs at me and hides behind her mug. "What time will you be home?" 
I shrug. "Probably after seven, those roadworks are still there." I finish my coffee and put the empty mug in the sink. I kiss my girlfriend goodbye and head out to work, regretting leaving her looking so seductive. 
My drive to work is boring. I pass the workers as they are setting up their equipment and make a mental note of the time delay. 
I get into work and say a few greetings to people I barely know. 5 years at the company and I hardly know anyone beyond my own department. After 2 meetings,1 completed report and many, many cups of coffee, I finally get to zone out on my lunch. 
I take the lid off of my lunchbox, I was right to assume it was a salad. Everything has been neatly prepared, even the tomatoes are cut into little flowers. I can't help but smile at the love and attention she's given it. I text her. 
Lunch is amazing love. 
A smaller pot contains a mix of fruit along with a note reminding me to go for a walk. My Doctor suggested to do more exercise during the day, which is difficult when I'm chained to a desk for 8 hours. But I have thirty minutes left and a walk in the fresh spring air feels like a good idea. 
I wrap up and set an alarm on my phone to warn me when I need to turn around. The street is quiet with only the occasional car hurtling past. I fall into a steady rhythm and concentrate on my breathing. 
That's when I see the blue lights flashing in the distance.
-----------------------------------------------******--------------------------------------------------
The Story Continues… 
It was an ambulance hurtling down the road with blaring sirens piercing through the afternoon calm. I offered a moment of prayer for the poor soul. There was a strong urge to follow the ambulance; don't know why.
My phone alarm subdued the fading siren on the never-ending long straight road. I had to return.  
My busy schedule melted away the office hours until it was time to call it a day. A moment of relaxation took me back to my girlfriend's nightdress. I was eager to meet her as much as to know my 'surprise'. 
The 'ting-tong' chime of the doorbell rekindled some excitement in me, but I was a bit weary too; any more excitement and I would be donning a bulge in the lower torso. I had to focus elsewhere, and then the door opened. I was instantly facing a new reality that threatened me with a harder and stronger bulge. 
"Martha?"  
"Come on in," my girlfriend said.
What was I looking at? A lady in a black gown with a thigh-high slit standing tall on stilettos. That look would have made Angelina Jolie nervous. I never knew she had that side to her.  
"Well?" 
"Yes, coming in." Back in my teenage years, those words had a different meaning when we shamelessly watched videos of ladies dropping their dress at the drop of a hat. 
But my girlfriend was a beautiful angel, at the moment. I did not even know what to expect. 
"I promised you a surprise. Ready for it?" 
That question confused me. There was still a surprise?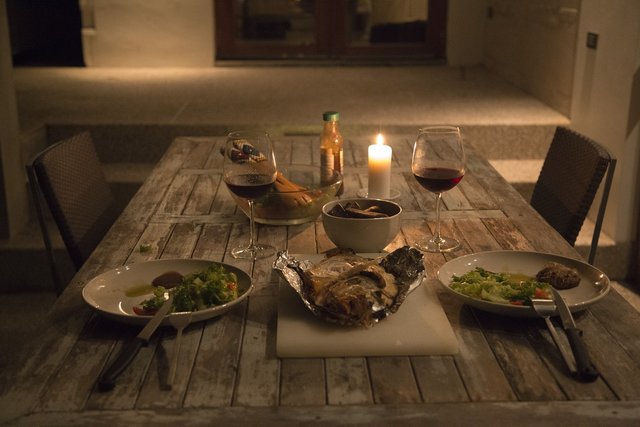 Martha closed the door and kissed me on my cheek, and I swear I was sweating. She took me to the dining hall, where an elaborate dinner was laid out. Somehow, she was giving me a time out from the doctor's prescribed life.  
"Oh my God, this is like a dream come true!" 
She walked towards me, locked her lips with mine, and made me sweat more. "Which one? Me or dinner?" 
"Yo…" and the doorbell rang. "Let me get the door." 
"Wait. I want you to know that I love you," Martha smiled. "Now, go get the door."  
 I wanted to have the door business finished fast. I opened and saw Mr Jenkins, my neighbour, with a troubled look. 
"Mr Jenkins." 
"Hey.. can we talk?" I had no intention of saying yes, but… courtesy… 
"Sure. Please come.." 
"No, that's alright. I am sorry about Martha, Tim." 
"What? Why?" 
"She is no more." 
"What are you talking about? She is right here." 
"Who?" Jenkins showed signs of confusion. 
"Martha. She is…" I was sure there was some misunderstanding. I walked in to get her, but she was not there. She was nowhere. 
Mr Jenkins kept his hand on my shoulder. "She was taken to Memorial Hospital in the afternoon but was declared dead on arrival. I can drive you there. I will wait outside." 
That ambulance in the afternoon…. She said I love you…. 
-----------------------------------------------******--------------------------------------------------
Image Courtesy:  Milivanily at Pixabay and Finish the Story banner.