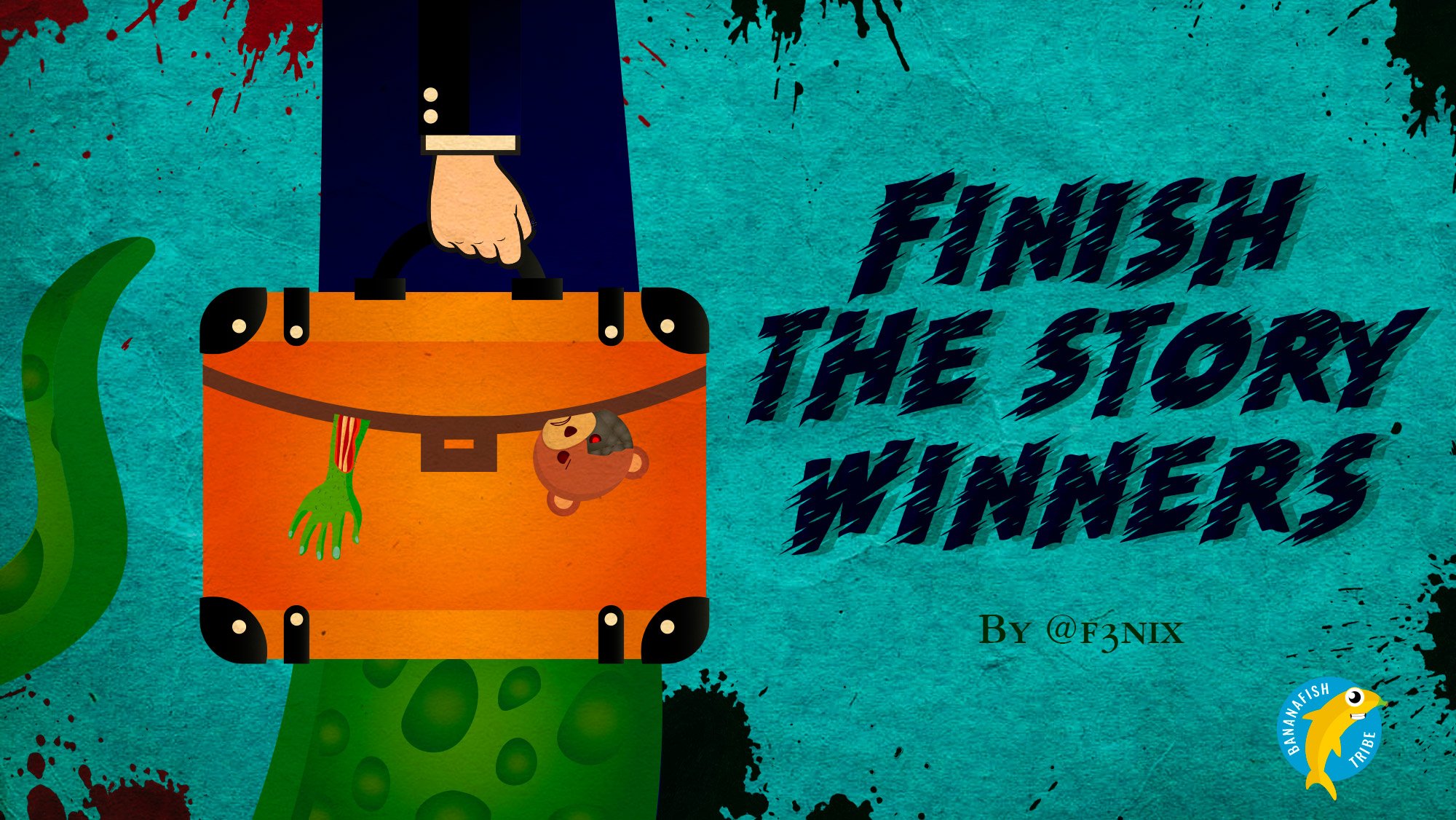 Hoist the colors, proud storytellers!
It's official: I have murderous feelings against my surface. This little-spoiled-as-shiny-as-delicate-out-of-guarantee-for-a-couple-of-days-brat today decided to sabotage me, once again, right before writing this post and when I need to spread love and SBI shares! The schizophrenic PC/Gollum, in fact, is the sole holder between my 2 laptops of the
@bananafish
steemit owner's key (necessary for the Steem transfers). Ohh.. but first or after you'll turn on, and then..AND ONLY THEN...
.. I'll keep the key in a safer place..oh well..in case of a major delay I'll provide the SBI from my @f3nix account.
In this edition, a particular value has been given to those stories displaying a capability of using both the narrative lines of the evolving friendship between Tiago and Vicky and the Cumuloids' mystery. Another plus would have been the capability of communicating the sense of wonder and surreal in front of an unfathomable supernatural appearance. But, technically, it was mostly about mixing the intimacy of a love between teenagers with an extraordinary (natural? Divine? Human?) event. As always, any idea other than these showing originality and creativity has been rewarded: this is not about guessing the author's second part. One last curiosity, after writing it I realised that the story has been influenced by Picasso's painting "Bathers with a Toy Boat".
What's boiling in the bananafish kitchen (the news!)
Thank you all for your ongoing sustain!!! The contest is evolving awesomely and the community is growing steady notwithstanding the crypto-winter + the torrid summer. If you know other great steemians feel free to invite them to share the fun.

Our fiction master alchemist @calluna will write and curate the 24th edition! Thank you Cal, I'm eager to see how everyone will develop your story, considering that I already sunk my fangs in it during a tasty preview.

Thanks to @curie's donation also this edition will reward the participants with an overall pot of 8 @steembasicincome shares!

Alright, let's cut the chatter, brave storytellers, the winners of the 5 @steembasicincome shares are:
.. see you all tomorrow with another story and a rich pot of 8 @steembasicincome shares!

For those that want to join the fun, here is how this contest works:
1. You receive an unfinished fiction story or a script.
2. You finish it with your own post or a comment in the comment section. A limit of 500 words is recommended.
3. YOU WIN! 8 @steembasicincome shares to the writers with the best ending.
It's so simple and, most of all, we'll enjoy our fiction ideas!
Nothing is mandatory here, but voting and resteeming is highly appreciated!

What's next?


The first round of this contest is tomorrow 8th August, 9:30 AM, GMT+7 (U.S. West Coast time zone). The result will be out on Tuesday 14th August, avg. 14:00 PM GMT+7 (U.S. West Coast time zone). Submission deadline: Monday 13th August, 12:00 PM, GMT+7 (U.S. West Coast time zone)
If you like this contest.. SUSTAIN THE INITIATIVE and SPREAD THE GOSPEL! I'm grateful for your resteeming and word of mouth. The purpose of this initiative is to enhance creativity while distributing wealth and create a fiction workshop of friends. Everything helps to make us grow together!
---