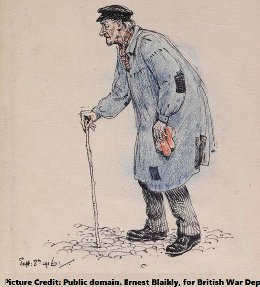 This is yet another round in Finish the Story Contest, sponsored by @bananafish. This week I found the beginning particularly evocative. I think it offered a path to a variety of conclusions. It'll be great to see what writers come up with.
I hope my concept took the story in an unexpected direction. But then, with this contest, anything can happen, every week :)
If you haven't tried your hand at Finish the Story, take a look. Everyone is welcome.
Without further ado, here's the combined efforts of @theironfelix and @agmoore in the creation of a unique edition of finishthestory.
---
---
The Extraordinary Café
by @theironfelix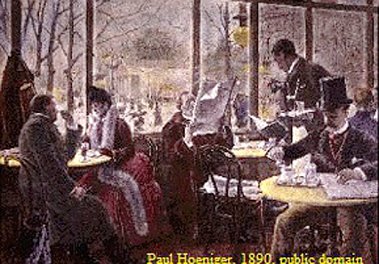 ---
The warm smell of fresh brownies drifted across the cafe, ducking under the tables, squeezing through chairs, urged on by the fans; it flew. A gooey batch, chocolate chips still soft, had appeared on the counter. So loudly rang the placing of the tray, that Matt's eyes glanced over, his mouth already watering, and so the enticing aroma managed to make him half consider ordering two.
Over Matt's head, a clock's hand ticked a steady background beat, drawing his attention. For all wandering eyes, it was ten to two; she was twenty minutes late. A huff of impatience escaped his cracked lips, his mind drifting back to the crowded room.
An elderly man sat slouched at the table across from him, his broadsheet newspaper out of place in a room full of faces glazed by the light of phone screens. Matt's hand instinctively touched his own in his pocket. If he got it out, his eyes would be glued hard to it, in case the light flashed. His mind knew it would vibrate, but the flash came first. It was an addiction he couldn't fight. Not to the phone. To her.
His mind buzzed and beeped, unable to fight the itch of wonder…
"...where was she?"
The old man's mouth let go of a cough, accompanying the symphony of crinkling as he flipped a page. Matt's eyes darted up, accidentally catching his gaze, the man smiled at him eagerly folding the paper away.
Matt's mind shuddered, cursing itself as the man rose, heading towards him. As soon as the stranger came within ear shot, Matt called out trying to put him off.
"Sorry mate, i'm waiting for someone."
The grin over the worn face widened.
"Someone who still ain't here yet, 'ow about a bit of company, to help with the waiting? Whatcha say?"
Put on the spot, Matt's thoughts already ablaze, he found himself nodding before reason could interject. The flame in his mind was inundated with worries and the urge to call her now - to see where oh where she was. Matt didn't have the patience for small talk, but it was too late; the elderly man was lowering himself into the chair opposite.
The chair eeking with the slow applying pressure of aching joints, a wry smile found itself on the old man's lips. In the opposite side of tension: a forced smile began forming on Matt's dry lips, his hand quivering but extending for an introduction.
---
---
My Conclusion:
It's All a Matter of Perspective
By @agmoore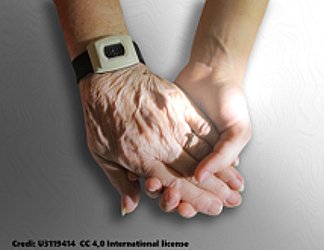 ---
The blast threw Matt to the floor. Instantly, his training kicked in.
Assess the environment. Ascertain risk. Identify casualties.
Where did it go off? Probably in the rear, next to the restrooms. Likely no one survived back there. Those who were able stumbled toward the front door. A wailing filled the room. Debris rained from the ceiling.
The old man was sprawled, a couple of feet away. Was he alive? Conscious?
Eyes open. Glassy. Certainly in shock. Other injuries, perhaps. Not clear.
Course of action: establish position under cover of the table. Pull the old man in. Wait for a second blast, likely to follow soon. He knew the pattern of attack: increase casualties by targeting escape routes and timing subsequent detonations.
The old man trembled as Matt secured him under the flat table top. No apparent broken bones.
"Sir. Can you hear me? You're OK. You're safe. "
Drool issued from the man's trembling lips. He sought Matt's gaze. Conscious, but not fully aware.
"I'm going to cover you with my jacket. Help will come soon."
Were they safe? This was the best option in any event. Sturdy broad top offered acceptable temporary shelter.
Sirens in the distance.
Explosion, smaller than the first, outside, close by.
Screams. A rush to get back into the restaurant. Smoke. Stench of burning plastic.
Matt held fast to his location. The old man was barely responsive. Matt placed his own body gently over the man's torso. Keep the man warm until help arrived. And that better be soon. The old man wasn't going to last long.
A commanding voice at the front entrance.
"Everybody, calm down. Help is here. Slowly, one at a time, come toward the exit. If you can't walk, stay where you are until a medic sees you."
A wave of blue, NYPD officers, converged in the street. The front of the restaurant had been blown away. Instead of a door, a hollowness, an empty, smoldering cavity, opened to the sidewalk.
Officers entered in disciplined formation. Guns drawn. Everyone was suspect, until questioned and identified.
Medics were ushered through, the only people with a clear mission in that newly minted hell.
An NYPD lieutenant spotted Matt under the table and took in the scene: old man trembling, Matt protecting.
"You two all right down there?"
"He needs help, right away."
"It's coming. Keep him warm. Do what you're doing."
A couple of minutes later two medics gently lifted the old man onto a stretcher.
Matt stood, pulled out his ID.
"US Air force. Combat medic."
"Over there, Sergeant."
A young girl, labored breathing, gash in her chest. Matt started toward her and felt the vibration in his pocket.
Cell phone.
It struck him that he didn't care. That his previous preoccupation was absurd. He collected a pair of surgical gloves and knelt next to the distressed child.
---