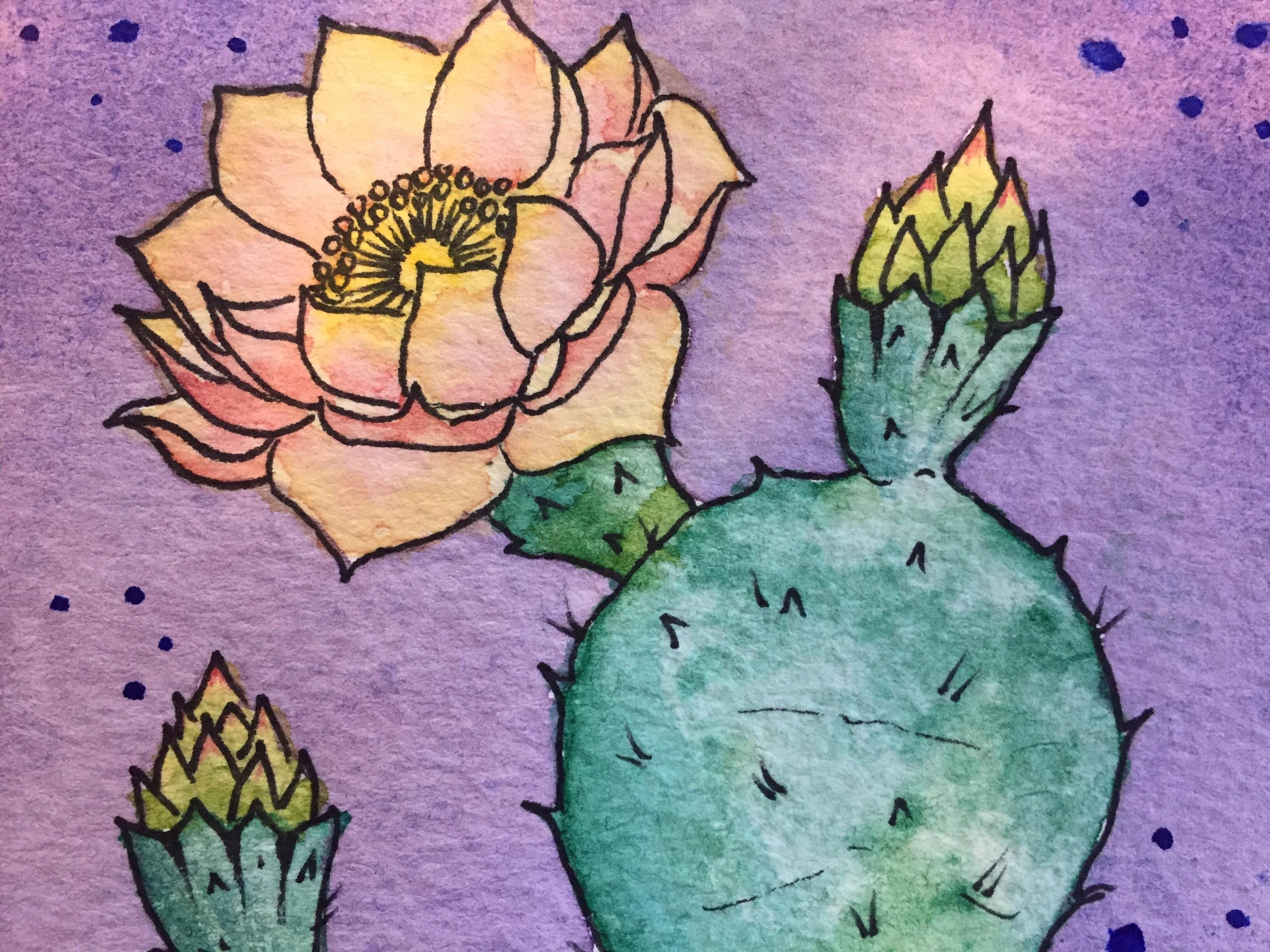 Hi everyone! Today is day four for me in the 100 day project. The 100 day project is an art challenge where you practice one form of art every day for 100 days and document your progress. It's a great way to challenge yourself and watch yourself improve. I'd like to encourage more steemians to take part! And please let me know if you are so I can follow your progress. And don't stress to much if you skip a day...just make make sure you do 100 days total (I'm going to be traveling a lot this next month, so I'm sure I'll miss som!)
For my 100 days I'll be doing 100 watercolor postcards. For day 4 I decided to paint a cactus. I followed my same process as usual, except when I started painting the green it was initially too dark. I dabbed it with a papertowl to get rid of the excess paint, and the towel ended up leaving a really cool texture behind.
Sorry I didn't take as many process photos of this one...I was in a zone and I forgot. Also, apologies for the sideways pictures...when I post from the app it rotates my images for some reason. I'll fix it when I get to a real computer.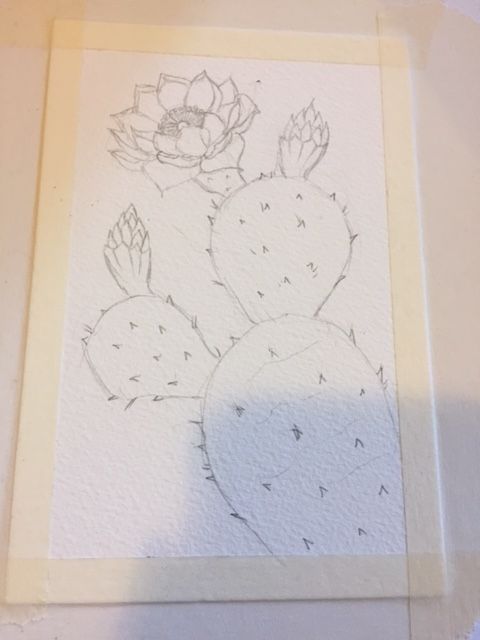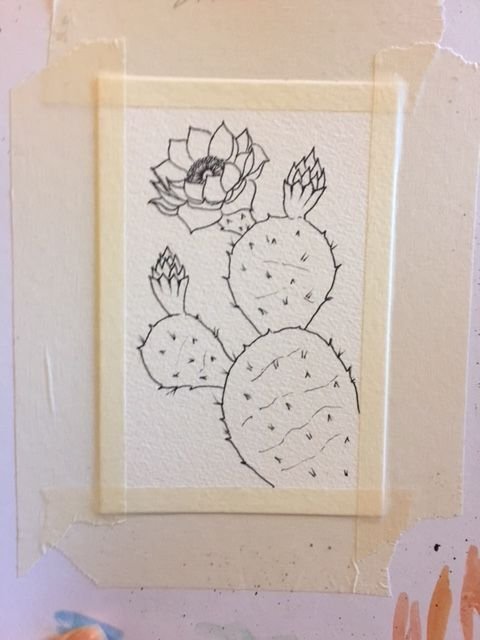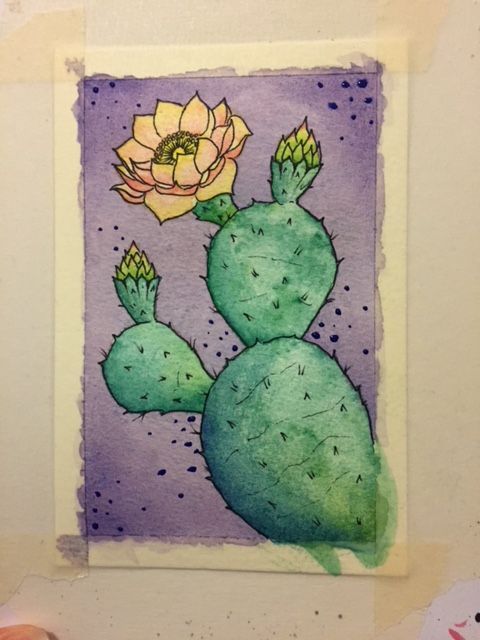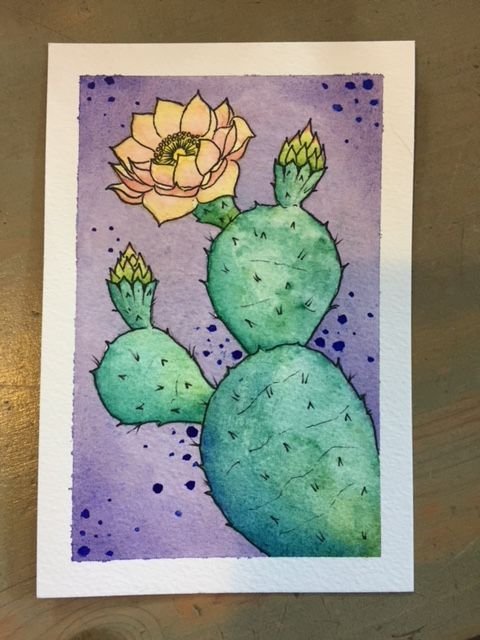 .
.
.
Follow me for more travel, art, and music related content. Let me know you're following and I'll follow you back! :)
Terminal Blue: custom painting and design
Red Finch Design & Author Services
Terminal Blue on Instagram
JewelrybyBazil on Instagram
Red Finch Design on Instagram
Handmade natural stone and wire jewelry on Etsy
Red Finch designs, watercolors, and original art on CafePress
Red Finch patterns, watercolors, and paintings on RedBubble