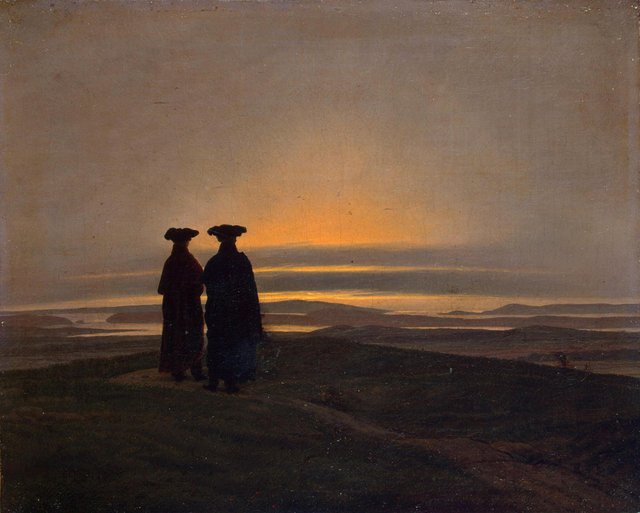 Hello dear Steemit friends ! Today I would like to present you one of the greatest German romantic artists – Caspar David Friedrich, born in 1774. Friedrich trained at the Copenhagen Academy, where he began to produce paintings that demonstrated his particular interest in light and the changing seasons. He spent most of his life in Dresden. Friedrich was introspective and often melancholic and pursued with great single-mindedness his vision into the spiritual significance of landscape. His landscapes were not, as he himself remarked, "the faithful representation of air, water, rocks and trees …. but the reflection of the soul and emotions in these objects". For Friedrich nature – an infinite stretch of sea or mountains, snow-covered or fog-bound plains seen in the strange light of sunrise, dusk, or moonlight – it was of religious and often symbolic significance.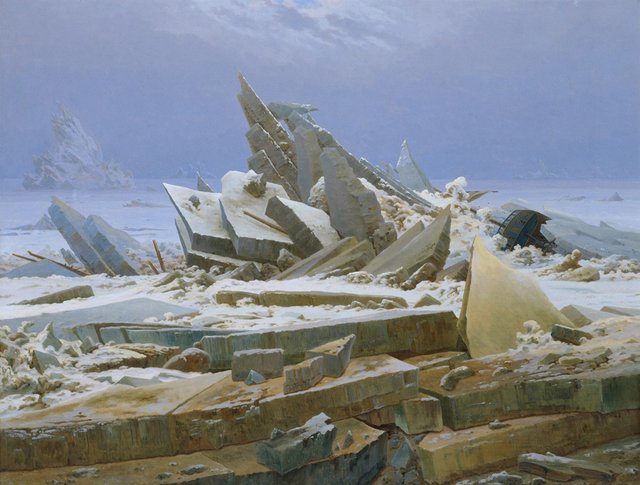 '' Sea of Ice '', also known as '' The Wreck of Hope '', oil on canvas , Hamburger Kunsthalle , Image Source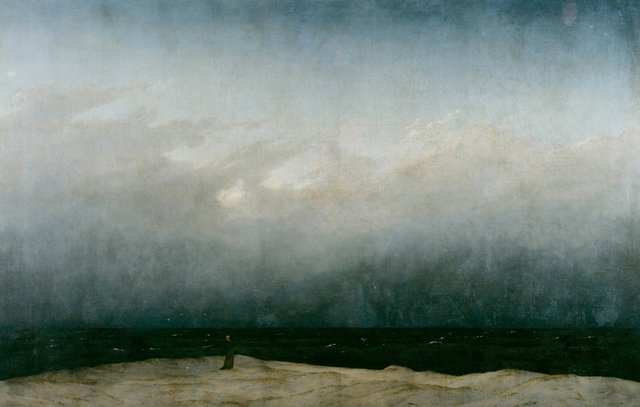 '' The Monk by the Sea '', oil on canvas , Alte Nationalgalerie - Staatliche Museen zu Berlin , Image Source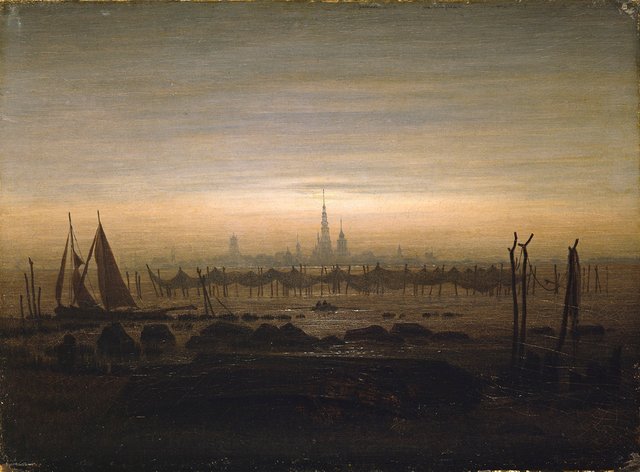 '' Greifswald in moonlight '', oil on canvas , Image Source
In his attention to detail, Friedrich foreshadowed the work of the Pre-Raphaelite Brotherhood in the late 1840s.
In 1835 Friedrich suffered a severe stroke and thereafter had to confine himself to the small sepia drawings with which he had started his career. Forgotten at the time of his death, his greatness began to be recognized at the end of the 19th century.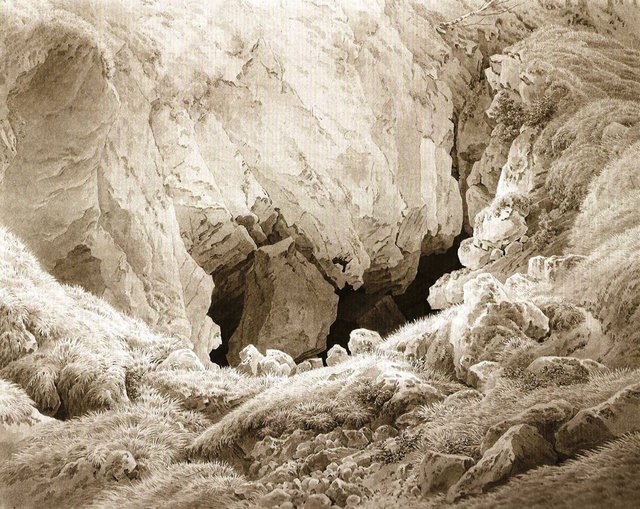 '' Harzhöhle '', sepia , Kopenhagen, Königliche Bibliothek , Image Source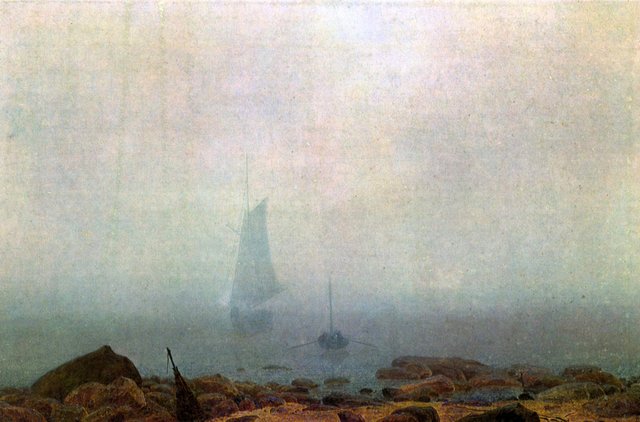 '' Sea beach in the fog '', oil on canvas , Österreichische Galerie Belvedere , Vienna , Austria , Image Source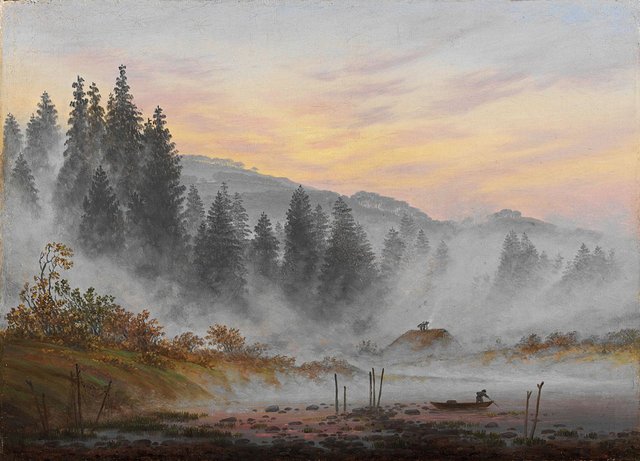 '' The times of day : The morning '', oil on canvas , Niedersächsisches Landesmuseum Hannover , Image Source





FineArtNow is a place for Artists and Art-Lovers.
The Idea of this blog is to bring creative people and art enthusiasts together and to increase the reach of Steemit - Artists !
Many Thanks for Your upvotes , comments and resteems !
We allways support our friends ! See you soon !