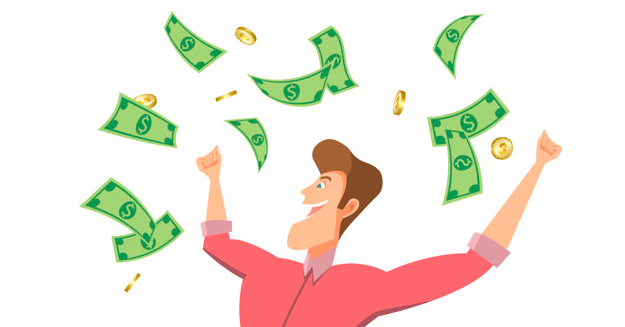 Most of the time, I imagine myself living in a huge house with lots of money on hand. That feeling when you need not worry about paying the bills or working your ass off all day just to earn some bucks.
I'm pretty sure all of us dream of having this life wherein we will only be worrying more about what wonderful places to travel next. Undeniably, all of us want time and financial freedom.
Recently, Forbes Magazine named Manny Villar as the richest man in the Philippines for this year 2019. With his current net worth of $5.5 billion, he ranked 317th as the richest man on the planet.
Manny overtook the place of the late Henry Sy, the man behind the SM Prime Holdings and SM Investments Corp. What about Henry Sy's wealth? He divided it to his six heirs who are now holding the 8th-10th spots on the Philippines' top richest list.
This left me thinking. What if my parents were crazy rich? What if I was born with a silver spoon? Too many what ifs yet no matter how I dream of it, I still live with the reality that I am just a commoner.
Now, how about Manny Villar? Was he born rich? Did he inherit billions from his ancestors? Is he a Chinoy?
From Manny Villar's famous political jingle having the line "nakaligo ka na ba sa dagat ng basura?" (Have you bathed in a sea of garbage?), it is understood that he claimed he came from a poor family. Yet some columnists believe otherwise. Up until now, the doubts about Manny's poor family background still remains.
But who cares?  Whether or not Manny came from a poor family, the fact still remains that he managed to attain this level of wealth. Sure, he might have a certain extent of financial advantage if he came from a well-off family. But come to think of it, he preserved the wealth he got (if there's any) and even managed to magnify it not just a thousand but a billion times.
Going back to my sentiment, I believe being crazy rich Asians just like the Sy's and Manny Villar may not always feel good all the time. People may be looking up to you because of your wealth, but what people see are just the end-results. Managing huge businesses is no joke.
Their net worth is just a tip of the iceberg. What lies below might be frustrations to do huge decisions or fear that some people may be after their life for a kidnap for ransom. Being crazy rich Asians may also mean being deprived of your peace of mind. With great power comes great responsibility, as what Spiderman says.
You see, we always admire people with great wealth, but we haven't taken into account the unimaginable amount of sacrifice, risks, frustrations, and failures these people have experienced before or even until this very moment.
It is understandable to believe that the grass is always greener on the other side, yet we have our respective gardens to take care as well. And it is our responsibility to make it greener.
---
Posted from my blog with SteemPress : [https://pinayteenvestor.com]
---