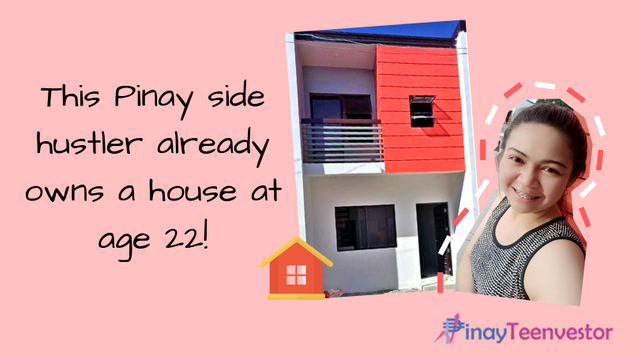 All of us dream of having our own house. Some people even make this as their ultimate dream -- to have a house they can call their own. Unfortunately, most of us are still trapped in the rat race for decades that we barely even buy a parcel of land. 
So how did a 22-year old Pinay managed to have her own house at a very young age? 
Princess Mara Tibo grew up business-minded. At an early age, she started selling snacks to her classmates. Chocolate lollipops/chocolate cups, fried siopao, cake-in-a-jars,  puto-flan, puto-pao, and graham balls were her best-sellers from elementary even until college. 

Taken from Princess' post
Princess also started her TRENDSETTER PH-LAGUNA Online Shop last 2014. Her online shop specializes in clothes and perfumes. 
Now that Princess has entered the corporate world, she's still on the go with her business side hustles. She tried almost all the ways on how to earn money as long as they are legit.


Taken from Princess' post
This Pinay side hustler owes her financial success to her family, to the people who supported her, and even to those who questioned her capacity. These very people fueled her more to achieve her goals.
What must be Princess' secrets then?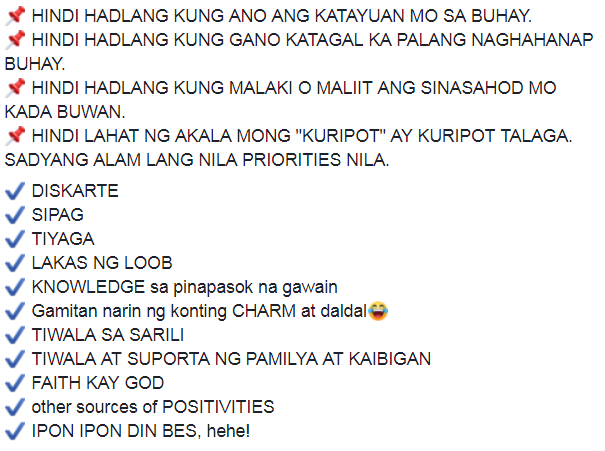 Taken from Princess' post
And if I may add, we should never rely on one source of income. All of us are conditioned to study hard and get a job to fulfill our dreams. As we step our foot in the corporate world, we realize that it will still take years, or if not, decades, to buy ourselves a house. But here's Princess who teaches us that age doesn't really matter in reaching financial goals.
Right now, Princess is also venturing into real estate as an agent. You can follow more of her story through this youtube video as she tours us into her new home:
You can also watch more of Princess' tipid tips on her Youtube channel: Mara Tibo
Congratulations Princess! You are such an inspiring millennial. Keep soaring high!
---
Posted from my blog with SteemPress : [https://pinayteenvestor.com]
---