Wal-Mart $WMT, the world's largest retailer reported a lower quarterly profit, impacted by higher expenses, 3Q17 EPS of $0.98 versus its prior guidance of $0.90-1.00.However the company raised the lower end of its FY17 outlook. $WMT reported 3Q17 earnings of $3.03Bil, or $0.98 per share, down from $3.3Bil, or $1.03 per share, a year earlier. Revenue rose 1% to $118.2Bil.
Walmart raised the lower end of its FY17 adj earnings guidance to $4.20-$4.35 per share from its prior outlook of $4.15-$4.35 per share. Their digital sales rose 20.6%, excluding currency swings. $WMT's recent acquisition Jet.com was included in 3Q17 for six weeks, which is facing fierce competition from online retailers like Amazon and Target. 
U.S. same store sales rose 1.2%, driven by a traffic increase of 0.7%. Net sales at Walmart International were $28.4Bil, a decrease of 4.8%. Excluding currency impacts, net sales were $30.5Bil, an increase of 2.4%.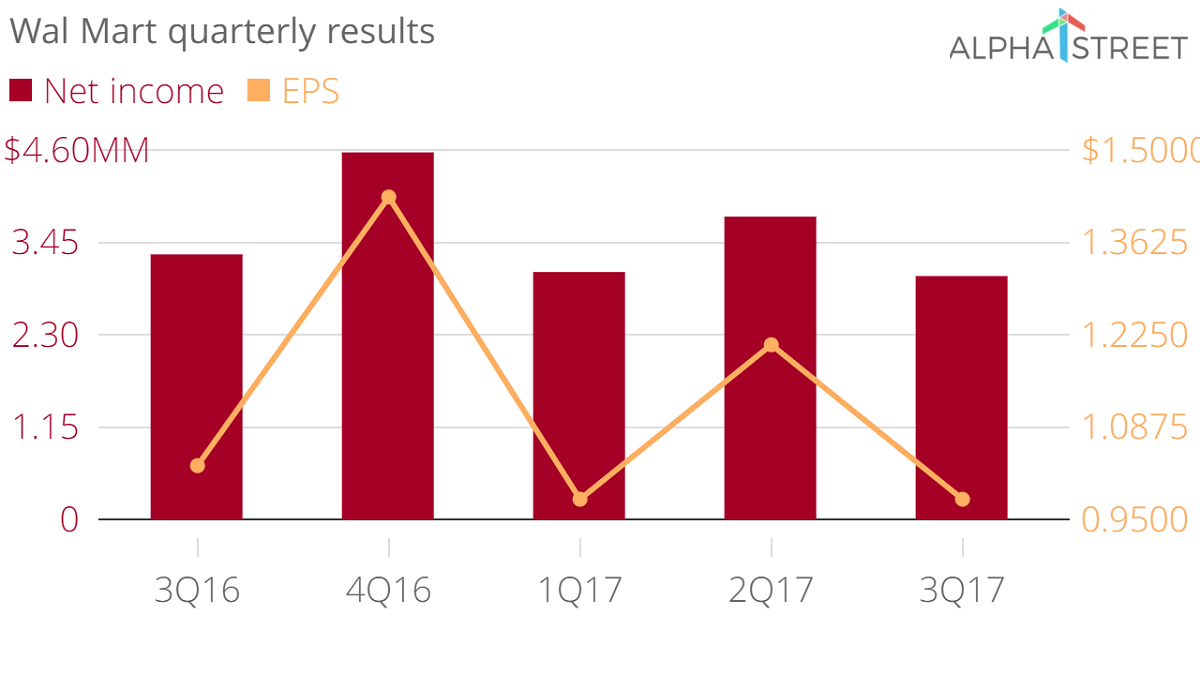 Walmart said the results were impacted by a gain on the sale of certain shopping center assets in Chile and a tax benefit related to an agreement to sell the Suburbia business in Mexico.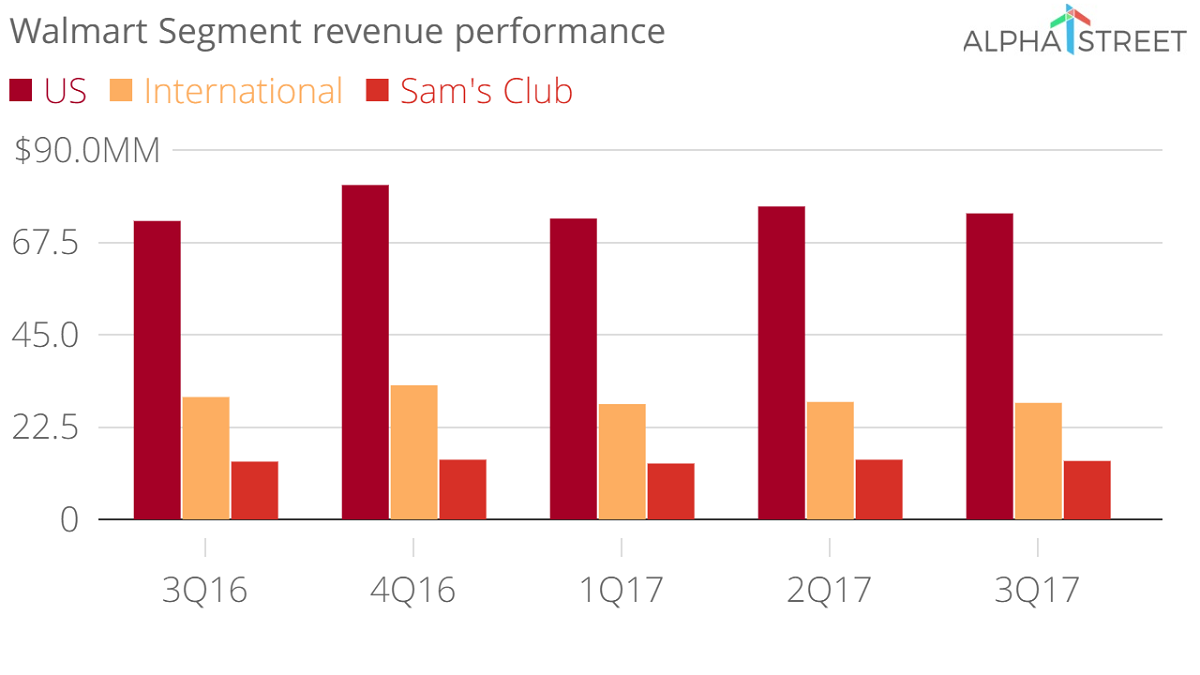 There was also a dilutive impact from the earlier than expected completion of the Jet.com acquisition, including transaction costs. Walmart.com and Jet.com will operate as separate brands. Marc Lore, founder and CEO of Jet.com,  joined $WMT's leadership team, serving as EVP at Walmart and president and CEO of Walmart eCommerce in the U.S. He will lead both Walmart.com and Jet.com.
[b]$WMT Wal-Mart Stores Earnings AlphaGraph: Q3 2017 Highlights[/b]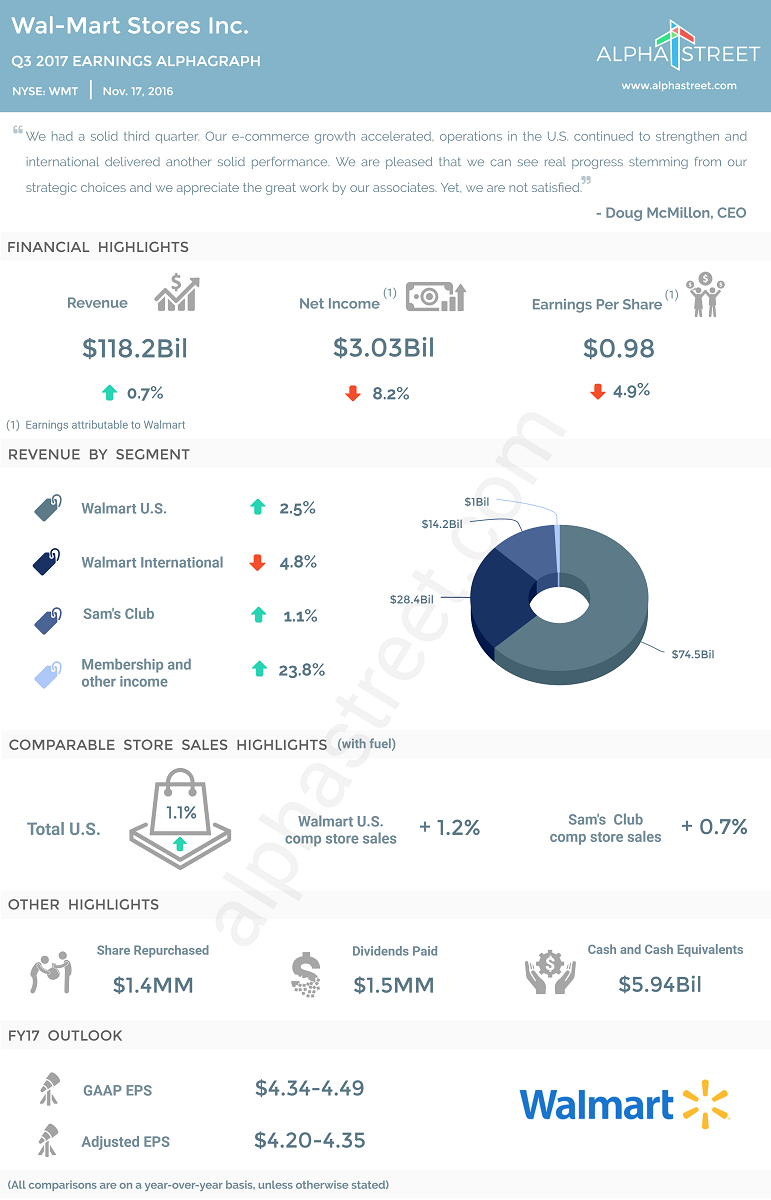 Source: Alpha Street 
Live From the Pit
Original Posting at TradersCommunity.com
Check out OOTTNews.com