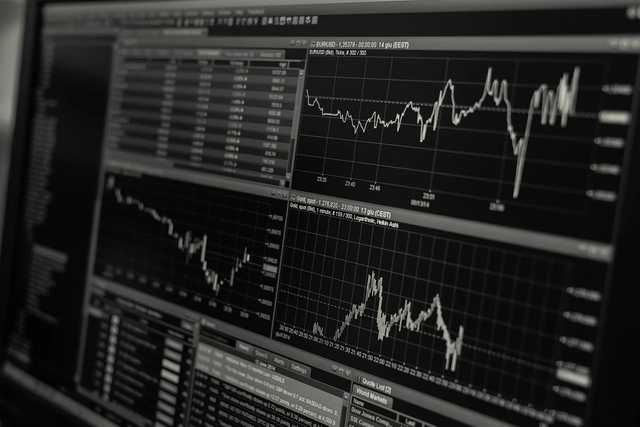 I've been taking more time to make sure that I don't do something stupid this time around. I think the halving is going to push prices up. The common sentiment is that the market has already priced everything in. That's certainly a potential. I don't have a ton of experience here, so maybe my philosophy is wrong. I'm here to explore it. Not to provide financial gospel.
The reality I think I'm observing is that price is a dog fight between rich whales at all times trying to play the game. The rules of the game are pretty simple. Accumulate when it's low. Disperse when it's high. The players that are best able to do that are the ones that will make the most money. Most people will have money extracted by professionals. If you're lucky or living at the right cycle time maybe you'll get out ahead despite yourself.
Generally honest play I'd consider buying when it's low and selling when it's high. The alternative is to use your weight to force markets around. You can do this too. You probably don't have enough money to do it with a market like bitcoin, but my guess is that you have enough money to do it with some low liquidity coins on Steem Engine.
The way it works is that you accumulate at the bottom. If the price starts going up you sell what you own into the buy wall to push price back down. Yes, you sold a few, but hopefully you're accumulating more than what you were selling and at lower prices. The bigger the bear the more tokens you can shake out of people! They might be screaming in financial pain... but don't their poverty tears taste so good?
In a rough bear you shouldn't have to sell to much to make the sell wall crater. That makes it easier to accumulate. When you've accumulated as much at the lowest point of the market you can force it to go it's time to switch from being a bear to bull. You got yours... now it's time to pump it and dump it on other people. Stop selling into the buy wall and let prices rise organically. If you're feeling really fiesty look at all those people who are convinced you'll keep pushing prices down and are shorting the thing. Now you have a chance to push the price up, make them sell all their shorts at the price you're dictating and now you're making money on both sides of this. The short sellings are crying in financial pain, but don't those tears taste so delicious?
Now if you want to get extra fancy while you're at the bottom of this thing you should be making a splash about how bad the thing you're buying is. You should be telling people to steer clear and using alt accounts and proxies to purchase. If you have social media influencers that could be a great source of FUD. Hit them where it hurts. Then when you've accumulated enough it's time to change the narrative. Things are looking better. Life is looking good. Support the team. Ra ra!
When you're at the top you want to keep people locked into the buy so that you can sell off and they're stuck holding bags. So, you might want to spread some FUD about options of how folks could cash out.
One of the guys (Wyckoff) that was a leader in how markets top and how they bottom based his theories heavily on this rough narrative: rich professional investors with aggregated money make money by buying at hyperaccelerated bottoms and selling at hyperaccelerated tops. The more you can control and send prices to extremes the more you'll make!
What am I really saying here?
I'm not actually telling you that you should go manipulate markets on Steem Engine or other small exchanges. Go ahead. It can be fun. Maybe you'll make some money. Who knows? Maybe you'll go broke trying to learn how to play...
No, what I'm actually saying is that the big institutional guys are sitting there forcefully pushing prices down on an asset that has an inclination to rise. I'm of the opinion the bitcoin price hasn't priced in the halvening barely (that's a pun) at all. What we're seeing is the last harrah of the bears shoving price to get just a few more plus token btc scam selloff coins before they can let the price push higher.
They're buying up coins between 3k-8k. They're going to sell them to newbies at 50-100k. Maybe more. Depends on how good those players are at the game!
Am I an expert?
No. Not at all. I'm not actually giving any suggestions here so much as pointing out some tentative observations I'm exploring. So, don't go selling your house to buy crypto cause of me. This isn't meant to be financial advice so much as trying to figure out price swings out there and how I can start to understand the flow of money.
To summarize my observations: It's all a game. The game is called money. Your goal is to make money by buying artificially low and selling artificially high. People play it professionally. They are better than me, and I'm just now over the age of 40 starting to see how the game is played.
Have fun. It's a neat game. Try not to lose your shirt!