I'm a writer. Growing up, I wanted to write children's and young adult novels, to emulate the best of what I loved to read. In college I fell in love with poetry. My first novel wound up reflecting more the period of life I was experiencing and could be categorized as "New Adult." After @improv and I moved to Los Angeles and got involved in the filmmaking community We Make Movies, I tried my hand at writing several short films and a feature.
Now we are in the process of shooting three short films that sprang out of a feminist writers group we're in. Our group leader had issued this challenge: choose a female superhero from the golden age of comics (1940s and 50s), any one of a list of dozens that are now in the public domain, and write a short film about her. We could keep it period or not, convert a pre-existing comic storyline into film, create a whole new story, anything!
After several of us had written shorts, we ran a crowdfunding campaign to raise money and emotional support. We used the awesome film crowdfunding site Seed and Spark. Seed and Spark allows people to pledge their services and/or equipment and count the value toward one's fundraising goal, which was a huge help to us, along with the financial contributions of family, friends, and feminist fans.
What follows is an update I recently posted to our Seed and Spark campaign. If you want to read it on the site and see all our past updates, including an interview with @improv, who plays the werewolf Sam in Ghost Woman, check it out here and be sure to follow our campaign to see future updates.
One in the can!
We've been hard at work with pre-production since our Seed and Spark campaign wrapped up. Now we have one short film in the can!
We shot Ghost Woman: Stay Away from Werewolves over the course of two days recently. This is the short that I wrote. I imagined that Ghost Woman has been fighting werewolves all of her unlife and now, in modern times, she keeps close tabs on her granddaughter and great-granddaughter. Just when she thought she could relax because she'd done such a fine job wiping out werewolves, her teenage great-granddaughter falls in love with a young woman who happens to be a werewolf. What's a werewolf-fighting ghost to do?
If you're interested in reading Ghost Woman's origin story (and the only Ghost Woman comic that was ever made), you can check it out here.
It was a blast and an honor to help assemble the team that made Ghost Woman: Stay Away from Werewolves a reality. So many folks worked so hard to bring my words to life--I am humbled and so thankful. Follow our Instagram to see several great shots from our first day of shooting, and please follow Vicarious Films on Twitter as well!
Here are some fun shots from shoot day 2: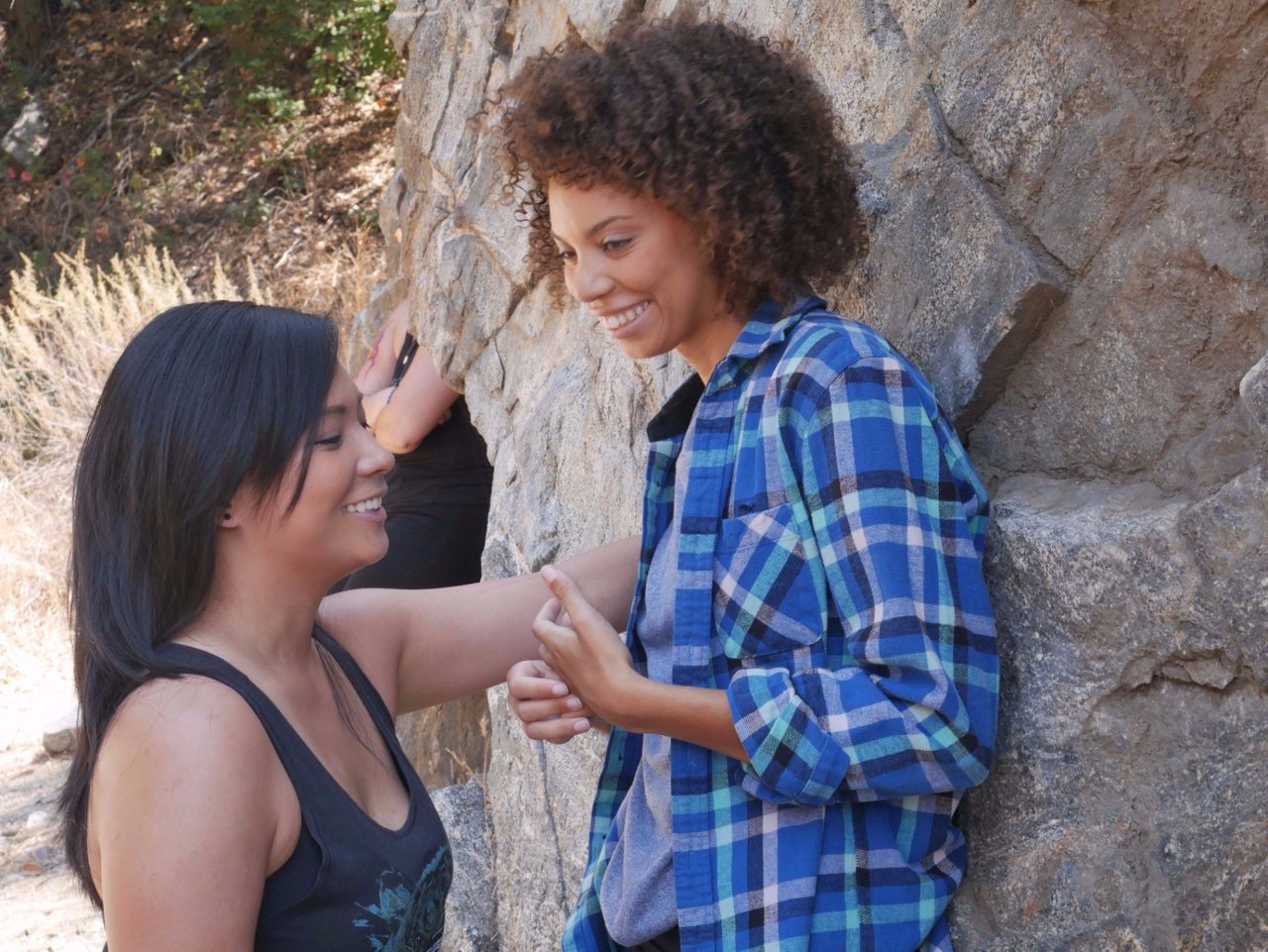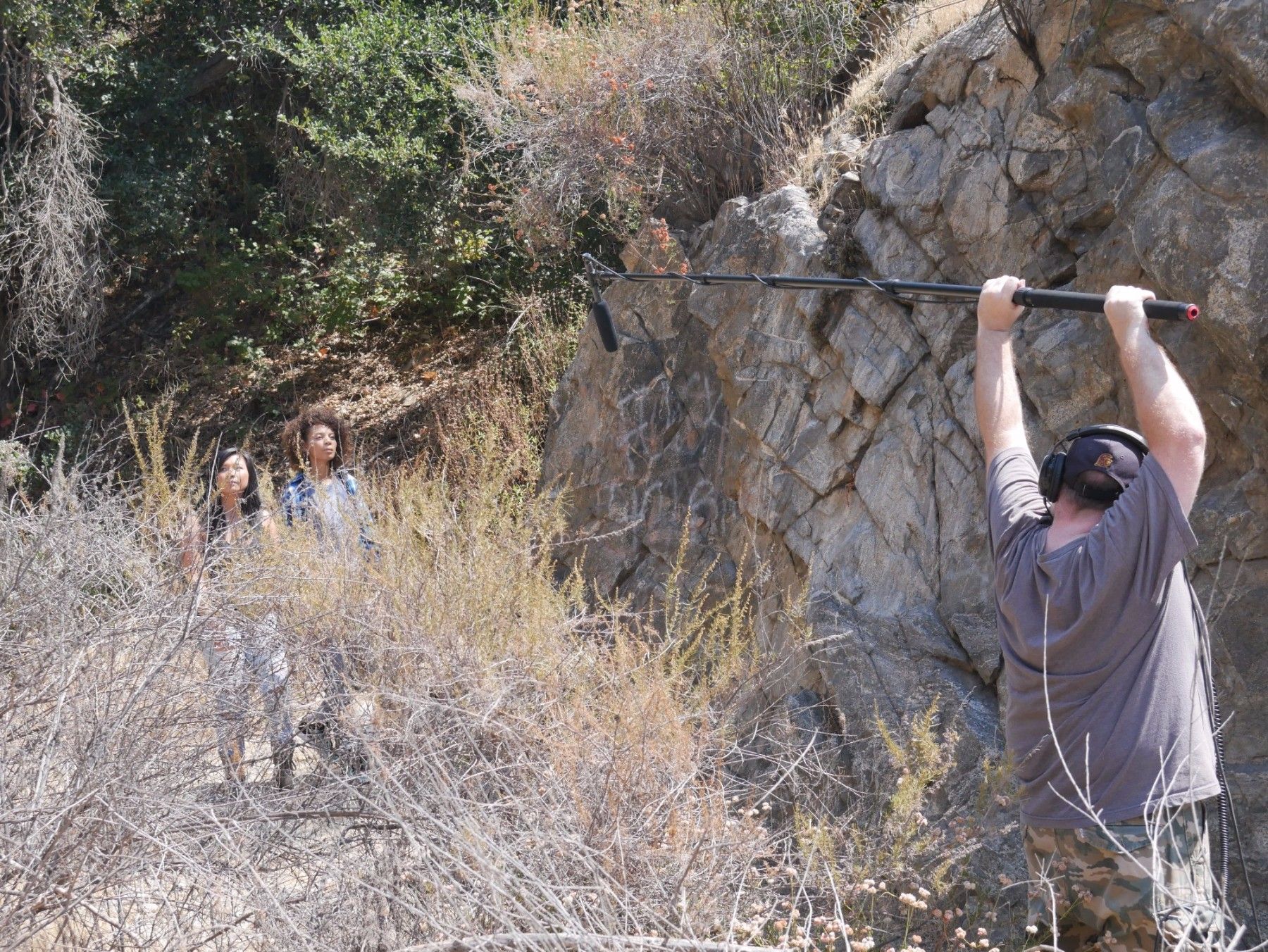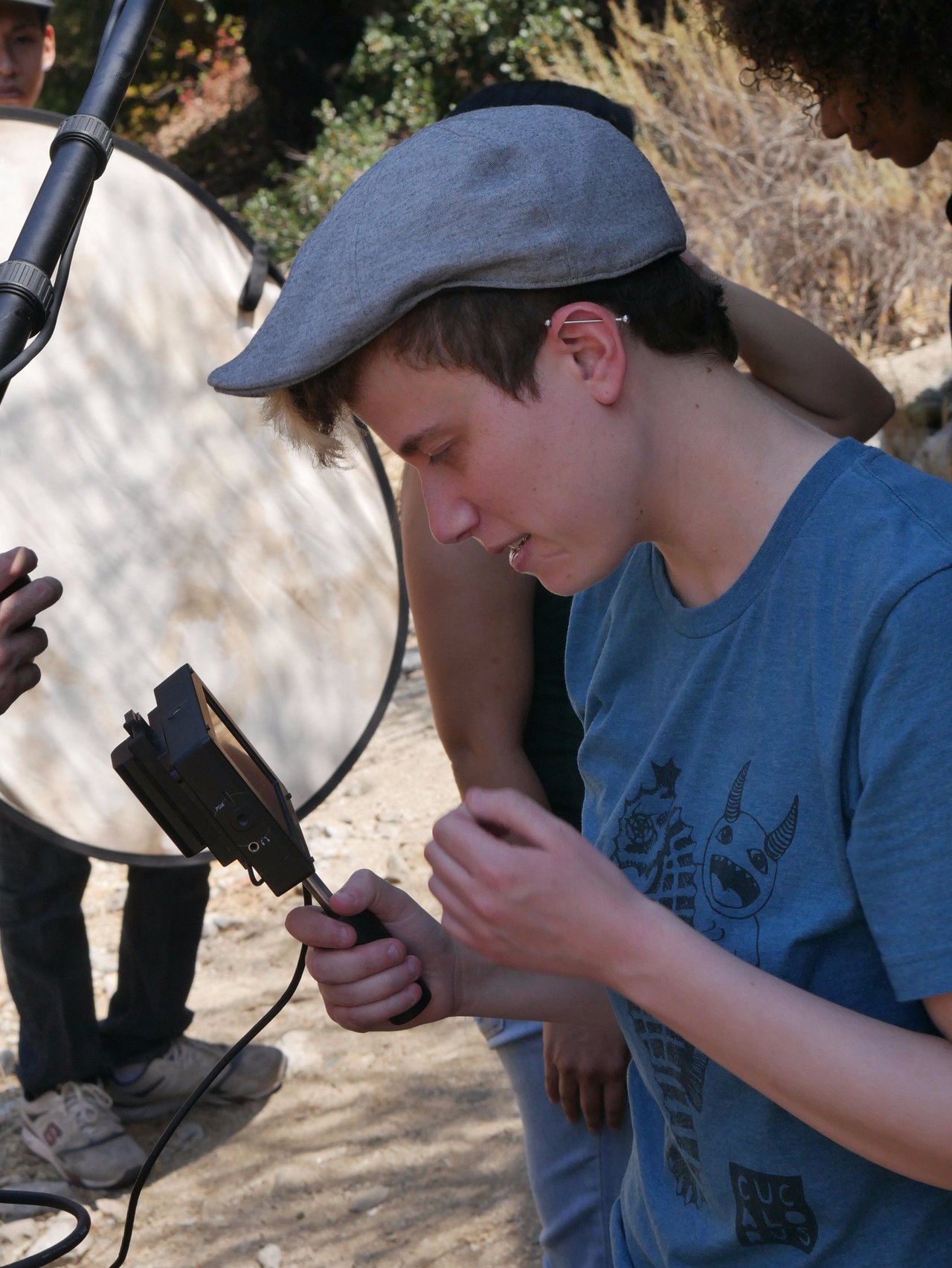 Coming right up, we shoot:


Thanks for reading! Bonus pic for Steemians (it's me!):