How it would be if there will be no humans in the world? Newest Pixar animation movie which will premiere next spring will be full of elves, trolls, sprites and every other creatures from fairy tales... It will be the first Pixar movie in 2020s.
The story is set in suburban fantasy world, where two teenage elf brothers whose father died when they were very young (as it was like in directors' real life) going to adventure to discover if there is a magic somewhere out there...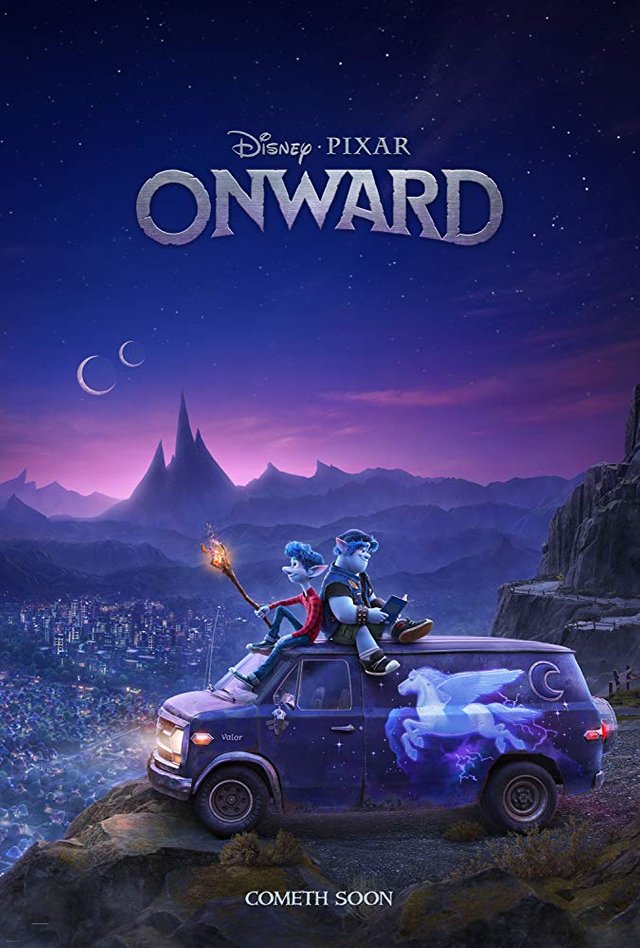 image by imdb.com
The movie is written and directed by Dan Scanlon, who has impressive career. Almost every film in which he was involved was a success, like Monsters University (2013) (director and writer) and he was in a crew for Inside Out (2015) and Brave (2012).
Main voices in the movie are borrowed from actors like Tom Holland (Spiderman franchise), Chris Pratt (Guardians of the Galaxy (2014), Jurassic World (2015)), Octavia Spencer (Hidden Figures (2016), The Help (2011), Fruitvale Station (2013)), Julia Louis-Dreyfus (Seinfeld (1990-1998), Enough Said (2013)) and others.
Take a look at the official trailer for Onward:
The movie Onward comes to theaters next year.
You can find more details about the film at: https://www.imdb.com/title/tt7146812/
---
Don't forget to follow and browse New Trailers Steem Page for more information about new movie and game trailers!