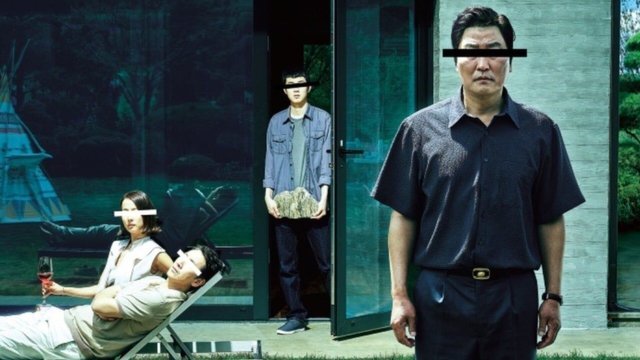 With Parasite, the west has finally discovered that international cinema exists, and with this discovery, I can't help but feel that it might just be under threat.
For a few years now, I've been watching mostly international films, almost heavily ignoring the blockbusters and even whatever flavour-of-the-month indie film release is by a24. From this shift, I've grown heavily fond of a formula that feels natural, one that inhabits culture, narrative, and strong character development.
Within the west, this is a formula that is slowly being lost, with larger productions heavily relying on a very specific style in which sequels are always on the table, and characters and narratives written to appeal to the widest possible demographic, generating additional revenue through merchandising.
The most obvious difference between international cinema and western cinema is the interests between those creating the films: one side wants to milk an idea dry, the other wants to create something, profit, and move on to the next creation. That isn't to say that international cinema doesn't hold the same agenda as the west, it certainly does, it just isn't as heavily polluted by media megacorporations.
Parasite, having gained massive success, and in my opinion being a decent film getting way more recognition than it deserves compared to other films -- even films by the same director -- has done so as a result of a narrative that appeals to an international audience through its narrative that focuses on societal classes and the ways in which these labels divide us and warp our perspective of our other fellow humans.
Its main location, a modernised void of culture home heavily contributes to this. Would the film have had the same impact if the main location was ripe in a specific culture? Void of any connection to the west and its modernised perspective of architecture and lifestyle? Perhaps, but I struggle to believe strongly that it would. This is mostly down to the fact that other films that very well have remained closer to their own culture having failed to catch on elsewhere: Ash is Purest White, An Elephant Sitting Still, and Leviathan come to mind as recent films that, while gaining some traction in the west, failed to reach similar heights as Parasite.
This is a fairly obvious statement to make: films with smaller demographics tend to only really perform within those smaller demographics, however, my worry sits in whether other international films will witness the international success of Parasite and begin to sacrifice what makes many of them so great to, essentially, follow in the horrific footsteps of the west in being entirely for-profit.
Is this the beginning of a shift in international cinema as the west's decreased standards result in a shift into a different market that then follows that soulless formula? It's definitely too early to say, but it's certainly a worry of mine as entry-level cinema becomes hailed as godly creations due to decades of reboots, remakes, franchises, and a lack of creativity.
I write this due to my own perspective of independent films gaining more and more traction, and I already mentioned a24 in this piece for their huge increase in popularity despite their films being well-crafted but essentially a quick flash in a pan; holding good elements of a film but ultimately being quite forgetful once over.
Anyway, watch: Black Coal, Thin Ice. An Elephant Sitting Still. Blue Ruin. Thunder Road. They're a few of my favourites from recent years.