Yesterday was the launch of GiveTrack, a blockchain based transparency platform for charities. We made a short video for the BitGive Foundation to present this useful new tool.
Connie Gallippi, BitGive's founder and executive director, contacted me shortly before LaBitConf Buenos Aires and asked, if we could make a video for their launch. They had no budget, but as they are a charity and do good things, I agreed to do it pro bono.
But of course we had to do something simple that can be done realistically without too much effort. So I suggested to record a statement of her talking to the camera, with some additional motion graphics and intercuts.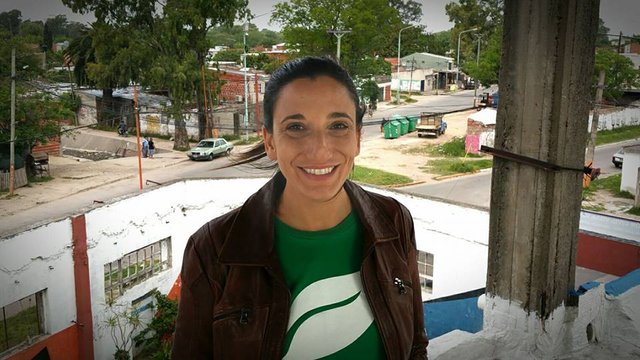 As we would both go to Buenos Aires, we agreed do it right after the conference. I suggested to shoot her in front of a Villa Miseria, one of those poor shantytowns you find all over Buenos Aires, as that is where the activities of charities are needed. The problem: these areas can be quite dangerous, especially if you run around with expensive camera equipment.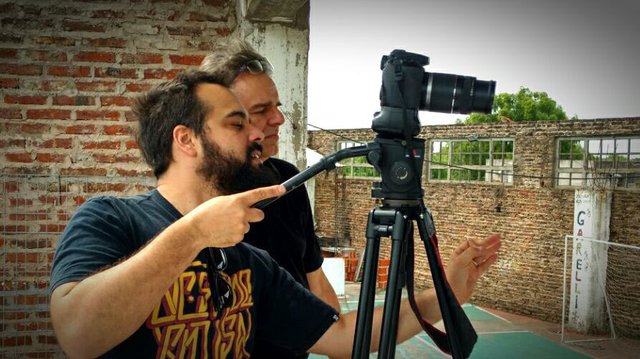 Fortunately, my friend and cameraman Sergio Ruestes knew a community centre where kids from the poor quarters can learn to play football and other things. From its roof we had an excellent view of a Villa without taking any risk.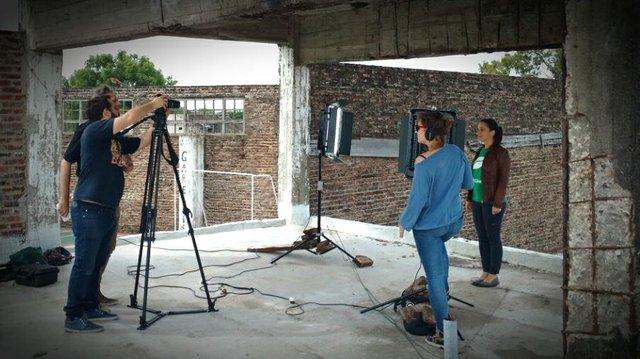 It was very windy, so Connie had to wear her hair in a ponytail, which she hardly ever does. But otherwise, her hair would have been all over her face. Here you see our make-up artist Cinthia trying to tame Connie's hair.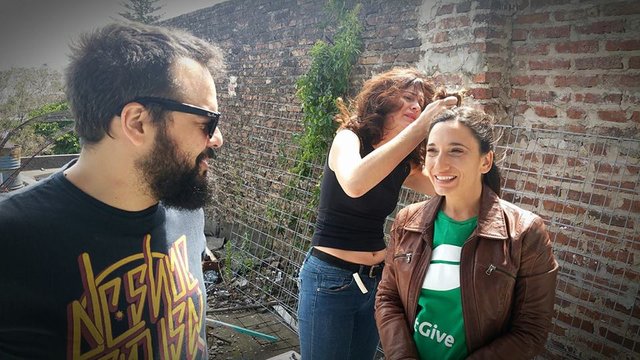 After her statement, we recorded some additional scenes in the community centre, as on this football table. Connie told me that in the US they call this game Fussball - funny for my ears, as it is simply the German word for football, or as the Americans say, "soccer".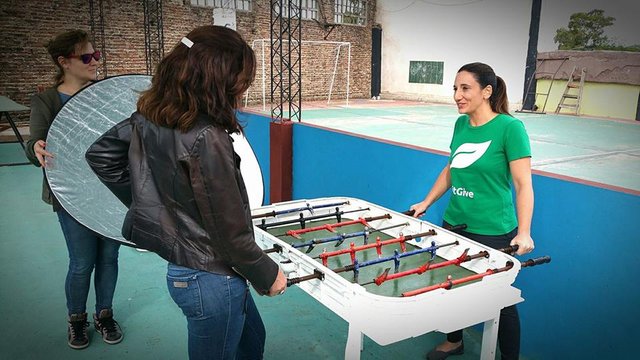 As we had no budget for music, we took a piano sonata by Ludwig van Beethoven as a Creative Commons license to create a contrast between the rather rough images. Good old Ludwig Van, hope you like it!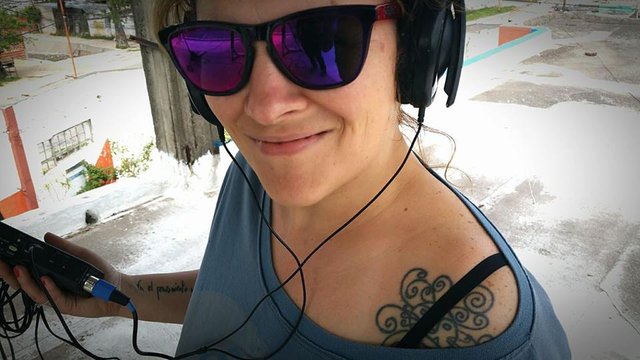 Romina Desimoni, our sound engineer
It was a lot of fun to make this film for Connie. Although she is an experienced speaker on conferences, she had never done this kind of video shooting with a make-up artist before, so she was really excited about everything. I think she did a great job and I am happy with the result. 
Not one of our best films, but not bad for no money.
Pictures by Cinthia Magan and me