This is an entry in the #fiftywords story challenge by @miniature-tiger. The current theme is "crime".
Check out @miniature-tiger's post: https://steemit.com/fiftywords/@miniature-tiger/fiftywords-stories-round-up-and-genre-for-weekend-3-crime and please check out all the other 50 word stories in #fiftywords
The story is exactly 50 words long.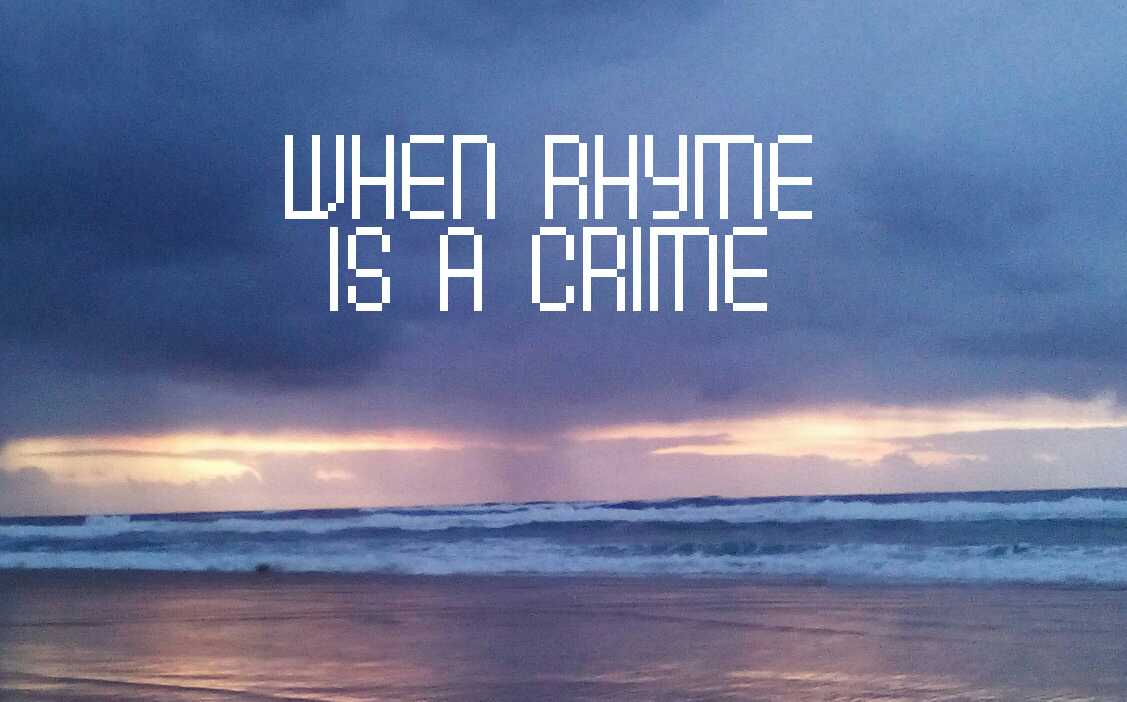 He stole her heart: it wasn't a crime
He took her cash, every last dime
She discovered his deception, on a world cruise
He pushed her overboard, said she "slipped, full of booze."
Before the ship docked he had a new wife
It wasn't long before she lost her life.
...

Some more @Felt.Buzz stories told in exactly 50 words)
"Puddle"
Time Travel
https://steemit.com/fiftywords/@felt.buzz/puddle-an-original-fictional-story-in-fiftywords
"Not Worth Fixing"
Relationships and broken watches
https://steemit.com/fiftywords/@felt.buzz/not-worth-fixing-an-original-work-of-fiction-in-just-fiftywords
"Sick"
An ill man at a dinner party. What could go wrong?
https://steemit.com/fiftywords/@felt.buzz/sick-an-original-fictional-story-in-fiftywords
"What did they know?"
Just a holiday romance?
https://steemit.com/fiftywords/@felt.buzz/what-did-they-know-an-original-fictional-story-in-just-fiftywords
Some more slightly longer short stories
"Home"
A man is on a journey. But why?
https://steemit.com/fiction/@felt.buzz/home-an-original-work-of-fiction-for-the-365daysofwriting-challenge
"Power"
Not sure I'd want this power...
https://steemit.com/freewrite/@felt.buzz/power-an-original-fictional-story-for-the-5-minute-freewrite-challenge
"Ending"
A relationship ends
https://steemit.com/fiction/@felt.buzz/ending-an-original-work-of-fiction-for-the-365daysofwriting-contest#@mydivathings/re-feltbuzz-ending-an-original-work-of-fiction-for-the-365daysofwriting-contest-20180120t082238861z
"Impulse buy"
A man shows off his purchase to his less than enthusiastic wife
https://steemit.com/fiction/@felt.buzz/impulse-buy-an-original-fictional-story-for-the-365daysofwriting-challenge
"A Good Friend"
Some people are too nice and need a break!
https://steemit.com/weekendfreewrite/@felt.buzz/a-good-friend-an-original-work-of-fiction-for-the-weekend-freewrite
"Misunderstood"
A wannabe writer struggles to get the space he needs
https://steemit.com/fiction/@felt.buzz/misunderstood-an-original-work-of-fiction-for-365daysofwriting
"Treasure"
Two people work together to try to get to the "treasure"
https://steemit.com/fiction/@felt.buzz/treasure-an-original-work-of-fiction-for-the-365daysofwriting-challenge