This is day 69 of @mydivathings' #365daysofwriting. Every day @mydivathings invites you to write a short story based on the image she chooses. Today's image (below) is a Photo by Robson Hatsukami Morgan on Unsplash
Find out more about the challenge (you can join anytime!) here https://steemit.com/365daysofwriting/@mydivathings/day-69-365-days-of-writing-challenge
Today, I thought I would write another short story in exactly #fiftywords.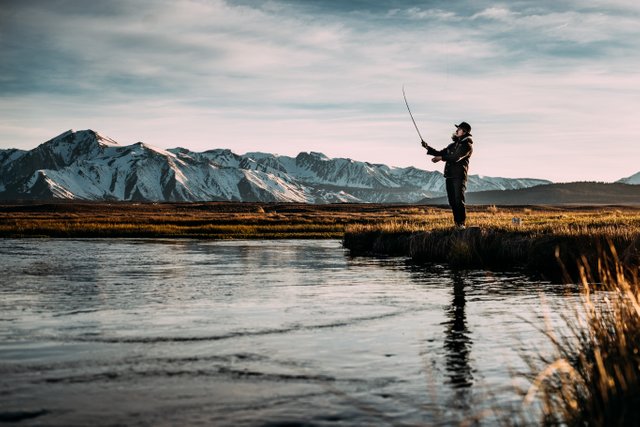 He decides to be more "outdoorsy", and take up fishing.
His wife laughs.
"You don't like fresh air, open spaces, or fish. You want to spend more time outside? Start by mowing the lawn, once in a while."
Maybe, she's right, he thinks. Yawning, he switches the television back on.
...