This is day 68 of @mydivathings' #365daysofwriting. Every day @mydivathings invites you to write a short story based on the image she chooses. Today's image (below) is a Photo by Richard Nolan on Unsplash
Find out more about the challenge (you can join anytime!) here https://steemit.com/365daysofwriting/@mydivathings/day-68-365-days-of-writing-challenge
Today, I thought I would write another short story in exactly #fiftywords.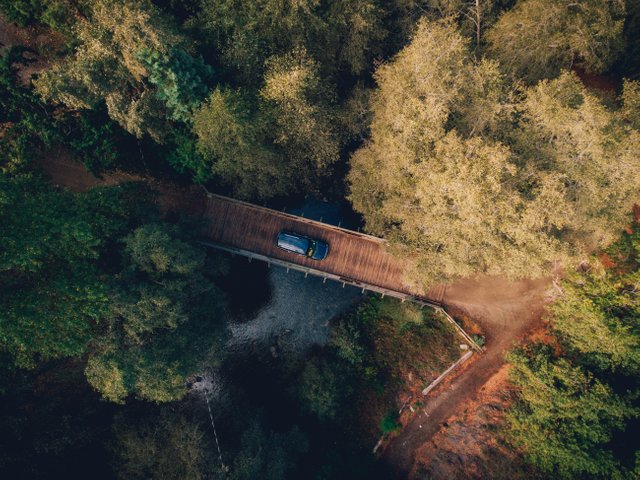 Dave the bird, in the sky, high up, very far,
Down below, on a bridge, Dave can see a car
"It looks so clean. Oh what fun!"
He pushes a turd out of his bum
It falls away from his feathered arse
And with a spat! hits the windshield glass
...