Mary had just arrived Lagos. It was a long ride from Mkpor, a small village in Anambra State, Nigeria. She stared at the unfamiliar terrain as she highlighted from the bus. She felt like a social pariah looking at the tall buildings and fast moving cars, everyone seems to be in a hurry. She reached out to Joseph's arms, clenching it more closely. Joseph smiled down at her. He understood it all perfectly. Just four years ago, he had been like her. New in Lagos, he felt out of place and so insecure but he was determined to make it against all odds. Four years later, he's a renowned furniture maker with lots of apprentice. He knows it is only a matter of time before Mary, his Mary, would fit in.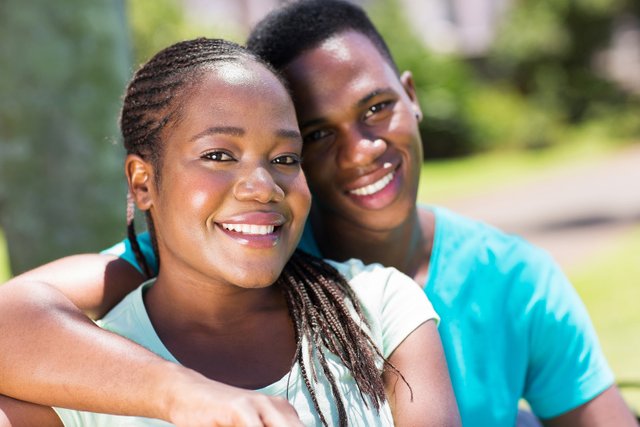 Source
Joseph and Mary have been bethroted to be married since they were kids as it was the custom of his people. He was seven when he was shown Mary as his bethroted and suffice it to say he's been in love with her ever since. Now it is time to marry but first, Mary must come and stay with him for one year so they can both be familarized with each other although the elders drummed it into their ears on the need to maintain chastity until marriage. Joseph had no issue with it. He has waited eighteen years, what is one more year besides she's a virtuous woman and she is worth the wait. He looked at her again, this time giving her the smile of assurance. All will be well.
Mary was surprising exhausted today. It's been four months since her coming to Lagos and she still finds it difficult coping. Just like every other Saturday, she has packed out the heaps of dirty clothes to be washed but the crushing pain that seems concentrated on her forehead threatened her balance. It was pounding, throbbing like a toothache in her brain and interrupted her visuals. She knew she needed to rest or risk falling where she stood and so she proceeded back into the house to take some aspirin and maybe a quick nap.
Forty-five minutes later, Mary jumped off the sofa scared out of her wits. Her heart was pounding so fast she was sure if her neighbours listened closely, they could hear it. She looked outside and saw the sun blazing hot with some rays peeping through the window. "What sort of a dream is this?" She asked in whispers with perspiration gathering on her face. A sound of fallen utensil startled her as she ran out of the house afraid the person she just saw in her dream maybe lurking around.
"Joseph", Magdalene started. "I just want to ask if you have registered your wife for ante-natal? I was talking to her about it the other day but she seemed confused".
Joseph burst into laughter splashing the water he has just gulped in from the glass offered him all over the table. Magdalene could not understand what was funny. She had asked him to come to her for an urgent discussion but Joseph never envisaged this what she wanted to talk about. Looking at her with so much admiration, Joseph stood up, walked up to her and held her hand.
"Sis", as he fondly called her, "Mary is not pregnant"
"But....." she started, Joseph placed a finger on her lips bringing it to a halt. "Mary cannot be pregnant, Sis". He patted her face.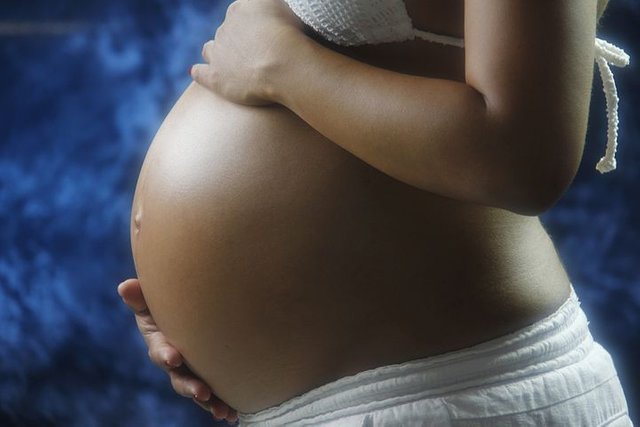 Pixabay
Magdalene stretched forth her hand, picked up a test result laying on the table and showed it to him. Joseph opened it and read through the lines as Magdalene continued. "I have been watching Mary for weeks. She has been exhibiting all signs of pregnancy. Few days ago while you were on a trip, she fainted and I rushed her to the hospital. There it was confirmed but I wonder....."
Not waiting for the completion of the statement, Joseph stormed out, walking with thunderous steps through the corridor that led to his own apartment,
"Mary! Mary! Mary!" he roared. "Mary! Come out here now!". There was no response. He searched frantically through the rooms but couldn't find her. He quickly brought out his phone from his pocket and dialled her number but all he got was voicemail. Joseph was furious, anger held no comparison to what he felt. He was in a rage.
"How could she? She was supposed to be a virgin. How could she cheat on me? I brought her to Lagos for another man to deflower?"
"The elders must hear this".
A thousand and one thoughts raced through his mind. He felt his chest tightening and the scarcity of air in his lungs. Joseph tightened his fingers around his chest as he inhaled a shallow breath and then struggled for another. He picked up his phone to call her again when he saw the letter, neatly placed under the flower vase. Rushing to it, he quickly opened it and read;
Dear Joseph,
I know by now, you must be breathing fire and brimstone on the latest discovery. Yes! I am pregnant but not by man. I can't explain it, even I, do not understand it. How do I then make you understand? I can't believe I am pregnant. It was like a dream, a man that called himself Gabriel appeared to me and told me I was blessed among women. He said I would bear a son who would be a saviour to our people and that I shall call him Jesus. I thought it was a nightmare not until some days back when I fainted and was rushed to the hospital by Sis. There, the doctor's confirmed I was pregnant. I had to runaway when Sis asked to see you. I don't know how to face you. I am so ashamed. This you must believe however, I never cheated on you. I love you.
Yours truly,
Mary.
Joseph tore the papers into shreds and flung them to the wall. Once the first tear broke free, the rest followed in an unbroken stream. Joseph bent forward and sat on the floor, pressing his palms to the tiles, he began to cry with the force of a person vomiting on all fours. Mustering the last energy left in him, he screamed like a person being murdered and there he remained until the wails turned to sobs and then sniffs and there was quietness, sleep has conquered.
Joseph woke up with a banging headache. Half conscious, he wriggled his arms free from underneath his head. It hurt so badly. Gradually, consciousness crept over him, confusion coming with it. Did a man named Gabriel just appear to him in his dream asking him to go find Mary and make her his wife that she is very sincere?". It made absolutely no sense. Still trying to replay the dream, his phone rang, joggling him back to reality. He rushed to pick up the phone but much to his chagrin, it was his uncle, one of the chiefs in the village. Joseph listened, nodding intermittently as he told him about a prophecy that a prophetic child shall be born into their family but they do not know whom it shall come from. This was the missing piece he needed after the dream. Mary was right afterall.
"Oh! Mary", he thought to himself. "I hope she is safe with baby Jesus in her womb". Picking up his car keys, he resolved to search the length and breadth of Lagos until he finds her.
This story was a challenge by @chinyerevivian to tell the story of Joseph and Mary in a unique style from the original story. Thank you @chinyerevivian.