Ade: You see how much it hurts?
Felix: It doesn't hurt really. I am just confused. I didn't do anything wrong.
Ade: Maybe that's the problem. Maybe you should have done something.
Felix: I should have hurt her, cheated on her, make her cry?
Ade: Yes.
Felix: What sort of logic is that? Which girl would love a guy who treats her like trash?
Ade: Well you treated her like a queen, where's she now?
Silence.
---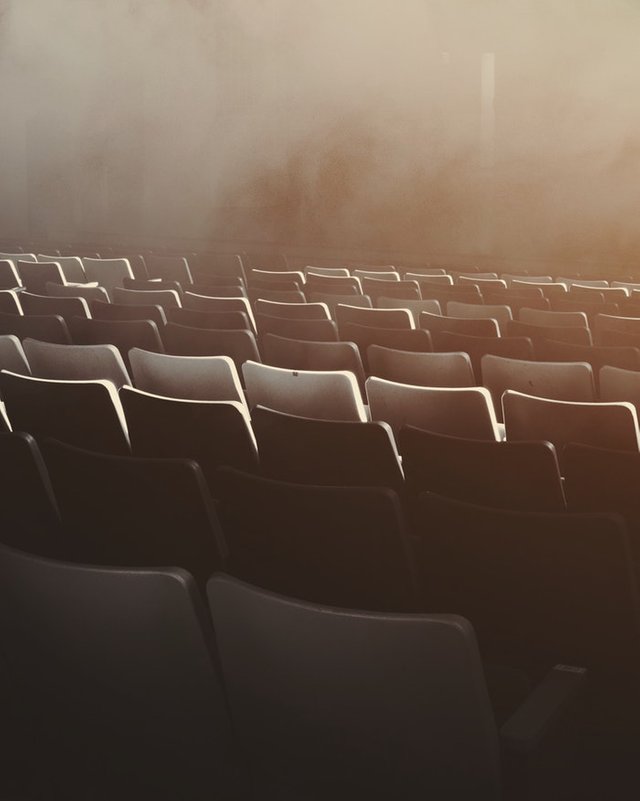 Unsplash:Akex Avalos
---
Ade: Listen bro, I am not saying that it is wrong to treat your lady like she means everything to you but you have to understand that not every girl is like that. There are girls who want to be spanked about once in a while. There are those who love a good quarrel with screaming and breaking bottles then make up sex.
Felix: You are sick bro.
Ade: I am serious bro. Women are no different from men when it comes to how different they can be on what attracts them to a guy. Some would find a bookworm like you weak, while some would be attracted to your intelligence. There are others who would want a rugged, rough brother who won't hesitate to get into it with them if there is an argument. You need to know the personality of the woman you claim to love and fit yourself if you can.
Felix: I certainly won't be spanking or breaking bottles with any lady.
Ade: Then you better look for a girl who loves to read your sappy poetry and takes long walks. I am going back to my post.
Felix stares at the moon as Ade walks away, the soft sound of canned music filtering through the closed door by his side. He exhales the cigarette smoke and takes another drag. He sighs and turns to look at the empty road before him.
Brenda: Your friend has interesting views.
Felix turns and studies her for a second then he draws on his cigarette and turns away.
Brenda: I think what he really wants to say is a woman is not an egg. If you crowd her space, you choke her and she begins to resent you. If you love her, you should give her space to breathe too.
Felix: What are you talking about?
Brenda: You broke up with your girlfriend right?
Felix: Girlfriend? I am married with kids.
Brenda: But I heard you and your friend talking about how to treat a girl just now.
Felix: You should learn to mind your business. We were rehearsing lines from my new play.
He got up and dropped his cigarette stub, crushed the still glowing tip with his boot heel then he walked passed the woman and entered the bar.
---
Brenda watched him go and sighed. She brought out a joint and lit it then she took a long drag. She turned as she exhaled and looked at the door with a confused look on her face. She shook her head and took a sit on the pavement. She stared at the road.
Ade: You are having fun.
Brenda: Were you just rehearsing a play?
Ade: What play?
Brenda: Your friend said you guys were rehearsing for a new play.
Ade: I am a bartender not an actor. I don't know what you are talking about.
Brenda: Jesus!
Ade: What?
Brenda: So his girlfriend left him?
Ade: Whose girlfriend left who?
Brenda: The guy that you were chatting with earlier.
Ade: He is married with kids.
Brenda: Was it his wife then?
Ade: He is married with kids.
Brenda: Men... forget it.
Ade: You should learn to mind your business.
Brenda: I have an headache from talking to you two.
---
Director: Good! Let's take a break. Christie is that real blunt? Let me have a toke. Good stuff. Don't ever bring drugs to my stage again!
Christie(Brenda): I was just trying to make it feel real.
Director: I don't want my audience perceiving all that realism, you hear me?
A phone rings and Christie rushes to her bag sitting on a chair. She draws her phone out and listens to the hysterics on the other hand then the call ends. Her two costars are arguing by a corner close to the edge of the stage but she ignores them
Christie: sir I need to rush home, I have an emergency.
Someone chuckles and she turns angrily at the sound but everyone is busy, their eyes bent over their scripts or getting the stage set for the next scene. The two men are still frowning at each other at the edge of the stage.
Director: What is wrong this time?
Christie: My son had an asthma attack while playing basketball.
Director: Playing basketball at night?
No don't answer. Go, go.
Christie rushes out of the theater. Outside it is raining and the road is deserted. She stands in front of a shop, slowly getting wet. No taxi or bus passes after ten minutes and the rain doesn't seem to want to let up. She pushes the shop door open and enters, her shoes squelching on the tiled floor.
---
There are people in the shop thrown about in different states of contemplation. The object of their contemplation is a young man standing in their middle with a book in his hands. They all turn back to him after a bored appraisal of Christie's wet ankles and shoes.
The man raises the book and continues from where he stopped;
This is a woman's curse
To be beautiful,
To be silent, to be willing,
To be silent, to be available,
To be silent, to be unobtrusive,
To be silent, to become
A object of little significance
Except that which the man gives;
A baby, feeding money,
Bruises, more babies,
Anniversary gifts if remembered,
More bruises, kisses, sex...
Sometimes, tears most times.
No this is not what I want!
I want to be significant,
Not given significance.
I want to dance, to be seen,
To frame a picture,
To spill liquor on a rug,
To elope with a sweet boy,
To marry a man for his pride
Not the content of his pockets.
I want flowers in my Hair,
Strewn before my feet,
My picture on chic magazines,
Flat stomach or not if I want.
I want to have a voice,
To say what I want
And not be judged
Because I dared to be single
With a kid, a great job
And money in the bank.
The crowd claps but Christie stares around, confused. Someone brings a glass and pours some brandy into it and hands it to her. She takes a drink and lets the liquor claim her.
Gerome: Are you a writer?
Christie: No. I used to be an actress.
Gerome: Oh. What are you now?
Christie: A distraught mother that needs to get to her son.
Gerome: I have a car. I could take you home.
Christie: Oh that is mighty kind of you.
Gerome: It's nothing. Let's go before someone else decides he or she wants to tag along.
Christie: It is difficult being the kind of woman described in the poem just now.
Gerome: Stanza one or two?
Christie: Both. I don't think any woman would want to be so objectified as seen in stanza one but society won't let us be what is described in stanza two.
Gerome: Anything is possible.
Christie shakes her head sadly and comes out with Gerome and they immediately meet two guys fighting in the rain.
Christe: Those were actors in my company.
Gerome: We should stop this...
He rushes along with his half finished sentence and tries to separate the men. The men part, breathing hard.
Felix(Chuks): So you have been sleeping with her all these while. You took her from me!
Ade(Ejiro): Don't be stupid, you can't take a woman from another man. She is not a piece of property. The girl left you, simple.
Chuks rushes Ejiro but Gerome holds him back.
Christie: What are you guys doing?
They turn to her
Chuks and Ejiro: Rehearsing.
Gerome: In the rain?
Christie hisses and tugs Gerome away. He turns and follows her and soon they disappear into the night.
Chuks turns to Ejiro and shakes his head then he turns back in the direction of the theater while Ejiro stares in confusion at the path that Christie and Gerome had taken.
---
Note: I swear in the name of all that is writerly, that I do not know what I have done here. No conflict, no denouement, no catharsis, just writing. I dare not ask you to enjoy it.😂
©warpedpoetic, 2019.