The 2nd edit is coming along nicely, but I do hate this 'middle' bit.
I enjoy the first draft and the last, but the two inbetween leave me feeling quite inpatient !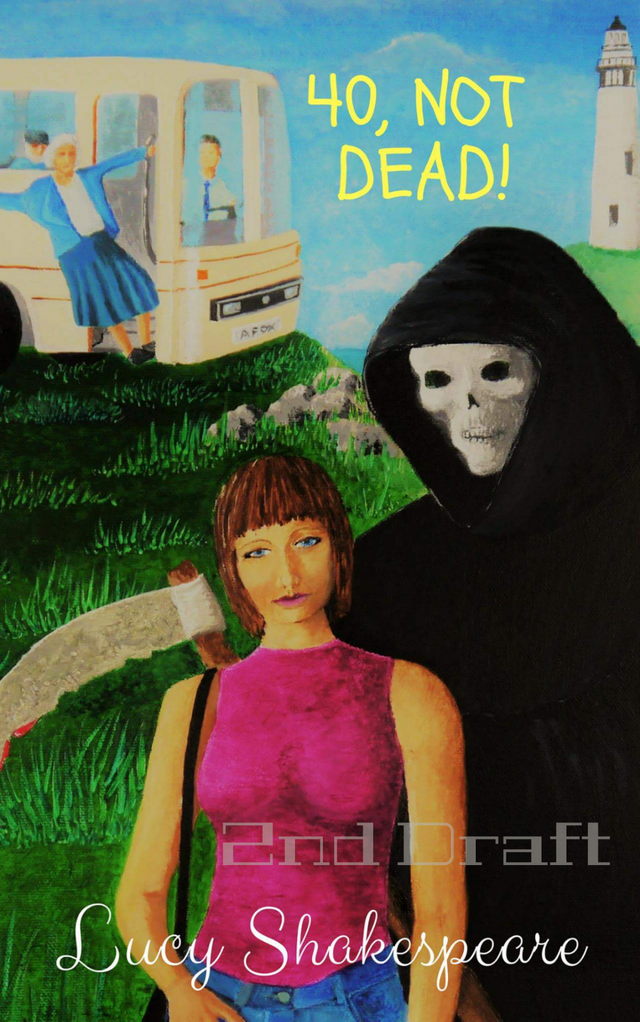 I love writing this fun, romantic comedy as it is different from my usual supernatural stuff.
Here's the blurb...In case you missed it!
Release date 30th August 2018...Cover by Nicola Crook www.nicolacrook.co.uk
Lucy Shakespeare is the pseudonym for a new genre- Romantic comedy writing.
The Blurb...
A middle-aged woman gets ambushed onto a coach trip with her narcissistic mother and a bunch of badly behaved pensioners. Her younger brothers have written her off as sad, old and lonely, and as a result, she has lost any hope of a more fulfilling life. Throughout this hilarious battle of wits and wills, she finds glimmers of hope, romance and unexpected friendships as she refuses to throw in the towel of life.