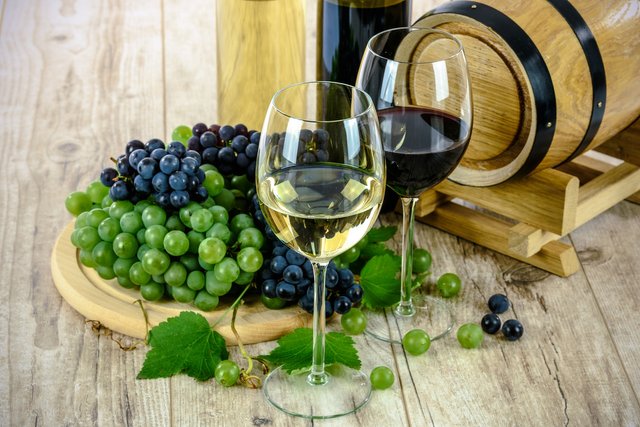 The Ultimate Debate - Presentation
Part 1: Childhood Of Great Master Sun Moi
Part 2: Sun Moi's Test With Ogox
Part 3: Great Destruction
Part 4: The Awakening Of Ogox
Part 5: Unique City
Part 6: Avima's Morning
Part 7: Dinner On Mars
Avima booked a place for 20:00 on Mars, one of the most popular restaurants of the last period. She was going to meet with her boyfriend Sordo. Due to increased mining activities, established colonies and widespread tourist trips, Mars began to occupy a large part of the popular culture, and a vigilant entrepreneur who wanted to transform this to an opportunity, opened the Mars restaurant in the countryside at the southern end of the city. Even two years after its opening, it was very difficult to find a place in the restaurant, but, of course, there was no problem for Avima.
They were both in front of the restaurant at exactly 19:55, as they contracted, with the discipline of working life. The restaurant was built as a large lift in the tower of a skyscraper in the middle of a desert-like plain. The elevator of the restaurant landed on the floor to receive the customers of the 20:00 session. Avima and Sordo's Alphajets were connected to the restaurant's system and took off to park on their own, in a convenient place. In accordance with the futuristic spirit of the restaurant, an android waitress welcomed Sordo and Avima at the door. In an elegant young girl appearance, android accompanied Avima and Sordo to their tables and began to describe how to use the vending machine.
Avima said cutting the android waiters words, "Okay, the explanation is unnecessary. The waitress didn't know what to do for a while, and then it left them wishing for fun.
"It's not a bad place." Sordo said.
The red-weighted decor of the restaurant, the Martian visuals adorning its walls, and the sky of Mars, simulated on the high ceiling, enjoyed him.
"You must have learned that life is fun with me, sugar." Avima said.
For the evening, she wore a decollet of blue fabric with black and white patterns. Her shiny white earrings, blue black eye makeup, silvery lipstick, hair with blue grips, and huge white dots in her arms were literally swarming. She could feel her image was appreciated by Sordo's gaze.
It was announced that the restaurant would begin to move upwards as they placed their orders on the screens. As the restaurant moved, the Android waitresses started to serve the orders before the main course.
"Does Iron Tiger have an investment on Mars?" Sordo asked.
"Yes, and all employees are Q series self-controlled robots, but the models are getting old, and we're about to start designing a new generation."
Sordo said between two salmon bites "and you're dealing with things that I never can handle, which makes my job a lot easier."
"What do you mean?" Avima said.
"Men fear smart women. Given your wild nature..."
"You are skillfully blending insult with compliments and love affair with snobbery. I will not dwell on 'wild nature' because I want to enjoy the beautiful city landscape and delicious food." Avima said.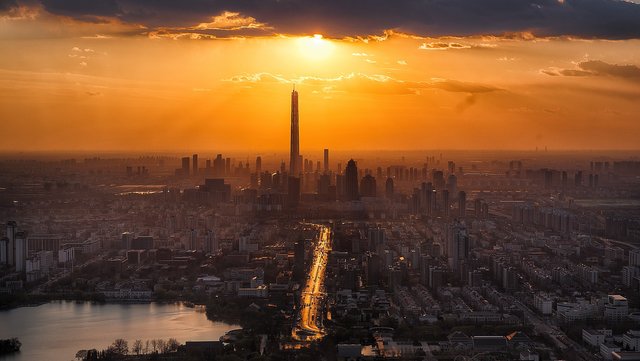 "Sometimes I think the tiger in your company's logo is inspired by you."
"You'd better shut up before that tiger blows your face off with her claws."
"I feel like I'm flying over the clouds right now, I'm so happy." Sordo said.
While Avima was trying to figure out whether Sordo's words were a compliment or he was making fun of her, they heard an announcement: "those who want to jump, take their place in the translucent cylinder, our restaurant will soon fall down, and the gravity is going to be like Mars for ten seconds".
A circle-shaped platform appeared on the centre of the restaurant, surrounded by tables. It seemed that some customers have been waiting for the announcement for a long time, and they got up and went into the platform in joy.
"Put your feet on the footprints on the floor, please." The customers on the platform were in command. The cylinders that surround each customer on the platform were out of the ground this time. All the customers were now like caterpillars in the cocoons, waiting for the restaurant to move with a childish happiness. "Gravity will decrease, three... two... one... landing!". The customers in the cylinders began to jump in joy. Each of them could leap as tall as their own, and those who lost their balance would crash near the cylinders and fall to the soft surface. "Please note, gravity is returning to normal!"
"It was a nice dinner, thank you" said Sordo.
"No need to be formal, our night is not over yet." Avima said.
Sordo did not like Avima's decision about the continuation of the night without asking, but he did not express it.
"You were so loved when you were a kid because of your mischief," said Avima. On the large balcony of the suite apartment of the Pixel hotel, they were drinking and watching the city's lights.
"Because I was moving, the kids would come after me, and now the big boys are coming," said Sordo, petting his fluffy black hair backwards. It was his typical act.
Avima asked, "Why can't you stop praising yourself?"
"People can't appreciate my abilities enough. For example, you don't have enough of the pride of being my girlfriend"
"I never had a laugh," said Avima, "you're turning into a complete idiot when it comes to your ego."
It's like I'm dressed for hours like a the princess of the 18. century every morning." Sordo said, confirming in his seat.
Avima got up and headed for the balcony balustrades. Sordo followed the harmony of Avima's walk and beauty of her back. His own image in the mirror came to his eyes: a short, steel body, and a big head, with the puffy hair grows even bigger. "I'm not only a lover of such a beautiful woman, but I'm very lucky to have held her in my hand for years." he thought.
Sordo's thinking was divided by Avima's question, "Should we fly?"
"On the toilet?"
"We can go in and change our superiors,"
"We're not allowed to fly drunk," Sordo said.
"I don't like bans" said Avima
Sordo emptied the last drink in the bottle into his glass. After taking a sip of his drink, he said, "Do you want to trump the hands of those robot-loving fools?"
"You're right," said Avima, "So let's have a few drinks, relax and have a little chat."
"I thought we already did that for half an hour," said Sordo.
"I can't find the answer to the question of why I've been with a fool who doesn't understand women's souls for years," said Avima.
Sordo stepped on his leg and leaned back, after a short pause, "I don't understand it either, but I think you're going to the place where your heart is taking you, and the next thing you know, it's all the way out to me."
"You're saying I'm a unique man," said Avima smiling.
"I'm sure I am," Sordo said, hoping the issue would not come to a difficult point. No matter how smart, beautiful and rich Avima is, he'd better start to imagine a life without her. He felt trapped like a wild animal from time to time.
"I'm not used to your thoughtfulness, I suppose you started to think about the tricks you're going to turn tomorrow," said Avima.
"I'm as pure and clean as a prince of fairy tales, and the tricks that you think I've turned are the things I've done to make you like me," Sordo said.
"You're good at lying," said Avima.
"I try to color our dull lives with lies," Sordo said.
"So you find it boring to be with me, you miss fooling around with hookers," said Avima, who even had a temper in his voice.
Sordo didn't try to soften the mood like he always did in such situations, because Avima seemed pretty upset. Suppose I miss hooking up with so much. I haven't done this in four years doesn't mean that I gave you the value? "
"Of course you won't, you're with a woman who shakes the inside of men," said Avima.
"There are very few men who will not wet their diapers when they see a female tiger," said Sordo, who had finally passed the test of their relationship.
"Should we fly?" asked Avima again. She hug the phone and said, "Room service? We need a drug that neutralizes the effects of alcohol, please, for two, and let someone come and help us to wear our minijets, ". Then she looked at Sordo and said, "I hate to listen to excuses," with an authoritarian attitude.
"Don't patronize me, and remember, I'm the boss of thousands of people," Sordo said, he was hoping that they would no longer discuss their relationship as they flew.