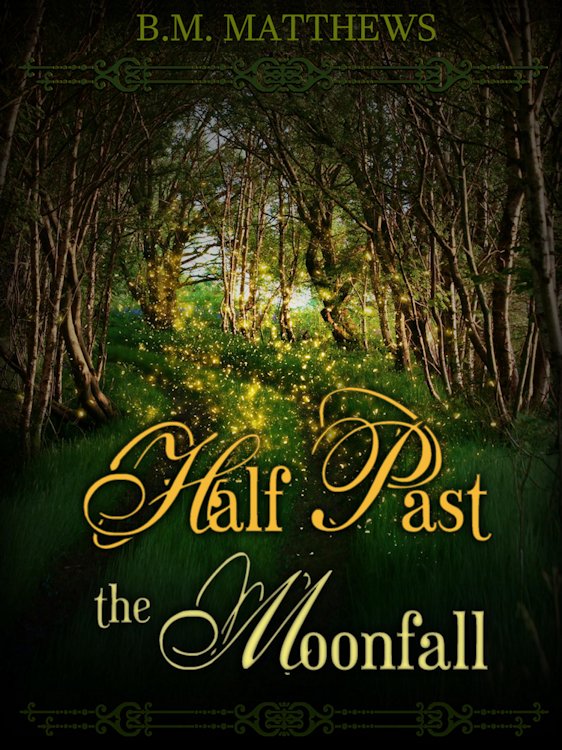 eBook available on Amazon - $3.99 AUD ($2.84 USD)

It is said that you should never follow the Min Min Lights; they will lure you away never to be seen again.
 
So, what does Katéa do? Chase after them of course!
 
Determined to capture the myth and make her fortune, this young Australian stumbles out of the bush and into a fantastical new world filled with pixies, dragons and perpetually drunk villagers, and even falls in love.
 
But, not all is ever as it seems. An awakened evil stalks the land and Katéa finds herself in the centre of malevolent misfortune. Can she deafen this disaster she unwittingly helped summon, or will the world be shrouded in darkness forever?
Click here to see it on Amazon!
---
✨⭐A huge thank you to @mariannewest and @ntowl for hosting the #freewritemadness in November! ⭐✨
---
Time to Get Personal!
I can only remain 'professional' for so long. 😊
In November —thanks to the
@freewritehouse
— I wrote my first story from beginning to end, without stopping. That is THIS story!
For the first time in my life I wrote, wrote, wrote and did not stop to deride myself, to tell myself that the story is shyte, to second guess the entirety of everything, to wonder why I even bother... etc. I spurned obsessive-compulsive unattainable perfection and created
Half Past the Moonfall
, previously known as
An Unfortunate Adventure
.
I'm not expecting much; it's not a masterpiece by any means, it won't feature on a bestsellers list, and I'm awaiting a flood of 1-star reviews if people even get that far, but it's my first full-length completed novel with nary an error or typo in sight, it made me cry for half a month straight, I love it to bits, and I am so happy that I pressed the self-publishing submit button.
What it IS, is a fun, casual fantasy-romance filled with Australian slang, humour, pixies not quite how you imagined them, and possible offensiveness... I don't know. People get offended by all sorts of things these days, who am I to say that the line "protesting louder than a crowd of vegans at a bacon cafe" won't offend someone? 😉
Though the story has nothing to do with what I consider my "main" universe, it's thanks to successfully doing this that I now feel confident enough to finish my Fan'driel tales once and for all... well, maybe not once and for all 😉 the world is so huge, I can write in it forever! But I feel confident enough to finally finish the main trilogy that has been lurking in mind for two-thirds of my life.😄
---
Anyway!
@kaelci
, babble-monster, strikes again.
The eBook is now
available on Amazon
—I would love it so much if you resteemed this post so I can get word out in this vast Steemiverse.
Also, if by some wondrous fortune you decide to buy the ebook, it would be so amazing if you could leave a review. If you know someone off of the blockchain who might be interested in an Australian fantasy-romance with weird humour, feel free to chuck them the Amazon link and gush glowingly in my favour!
Once more a HUGE thank you to the
@freewritehouse
and the freewriters who dwell within.
@dranuvar
and
@ryivhnn
and
@wonderwop
for forcing themselves through my very rough draft, and
@carolkean
for being such a wonderful support, and
@felt.buzz
for introducing me to the freewrite community to begin with!!
💕 You're all amazing! 😊😊


Book cover created by SpurwingCreative, rights owned by me, B.M.Matthews (@kaelci)