After the trauma of claiming Alvin as their own; police, child welfare, court applications, lawyers at last a dim memory, life settled down in the Allers household.
 It was not what one could call normal!
From the beginning Jenny insisted that the bed under which Alvin sheltered was in the bedroom that had a view through the open door into the living room. "I know it's our newly decorated guest room but he must feel that he is part of the family," she said firmly. Clive hugged her wordlessly.
'You're not really going to adopt..... a McDougall?" asked a blatantly horrified cousin of Jenny's.  "Absolutely yes," she exclaimed. As Ann opened her mouth to comment further she was interrupted fiercely, "he may be damaged but he is NOT beyond repair!" She lay on the carpet near him when no no one else was at home and whispered, "and how's my boy today? Alvin can you sing with me perhaps?" and she would sing the same funny songs as she did when Tim and Maggie were toddlers.  (Sometimes she actually felt like joining him such were the pressures put upon her.) 
As the adoption process began to become fact the word Alvin was heard often in the house and in the neighbourhood. Mrs McGinty tapped her finger on her lips and wisely kept her mouth shut.
The benchmark of progress became the level of the duvet.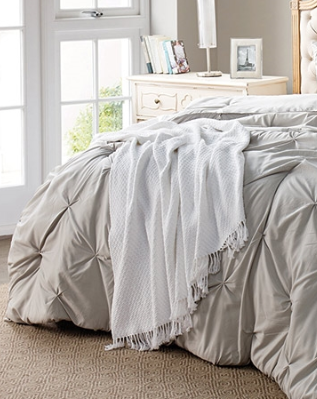 It was raised infinitesimally so that the merest chink of light peeped into the darkness. Once Alvin accepted that over a week or so, Jenny would sneak it up a further half centimetre as he slept, until after a month there was a gap of about 7 centimetres and they were sure he could see what was going on in the house. 
Their gentle dog Zoe sniffed under the bed and sometimes even lay next to it, her nose draped in the bedcover tassels! The children were encouraged to play a game in front of the bed and their giggles and arguments became the norm. "MOM Maggie's cheating." or "You forgot to use your 'Get out of Jail free card"  They often spoke to Alvin and hoped that he would come out and play, but besides a bath every few days, he was never forced out of his seclusion. 
No 15 Murphy Street had a resident hermit!
The door to what became 'Alvin's room' was held back by a heavy doorstop. It was never closed.
Agnes the domestic bustled into the room with her vacuum cleaner, "hello there Alvin. come out and give me a hand.........lots to do and I'd appreciate your help," she'd say cheerfully to the invisible boy. For the most part he was silent until bath time arrived and he yelled until, washed and in clean clothes he scuttled back under the bed into the safety of his cave.
When Clive came home from the newspaper where he worked, his treat was to have a cup of coffee in his comfy armchair. He would flick open the newspaper and unwind for about half an hour.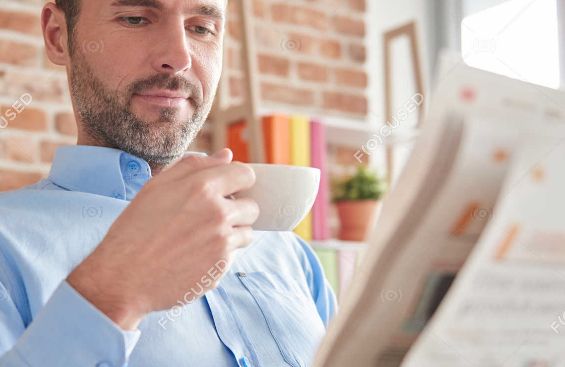 One evening it was much longer as Jenny, the children and Zoe on her lead, took themselves off to a Christmas carol service in the nearby park. 
 "Bye dad, don't go to sleep now!" joked Tim as they left and quietness settled on the house like a comfortable soft duvet. 
Clive was so absorbed in an article about local rate payer grumbles that he was startled to feel pressure on the toe of his shoe. Remaining absolutely still, he looked down between his wide spread knees below his newspaper and to his astonishment he could see a small hand. Slowly another hand pressed down on the other shoe and centimetre by painful centimetre, the hands crept up his shins. Fingers clutched a handful of material and Alvin gradually hauled himself up. In complete silence he crawled into Clive's lap. He rooted about almost like a puppy getting comfortable and he 'melted' into the big man's body, thumb in mouth he sighed deeply and slept.
The family came in and somehow the boy remained asleep in the fuss of 3 people and a dog coming home. 
"No way!" exclaimed the children when they saw Alvin in their dad's arms.
 Tears streamed down Jenny's face and Clive sniffed loudly.
 "The best Christmas prezzie of all," muttered Tim. "Do you think he'll be able to open his presents when he wakes up?" he asked his father.
"He's decided to join us," whispered Jenny.
  To be concluded..................................