The dilemma before the 3 'Survivors' was not complicated.
Nancy had told them her survival story and asked for help.
She had been raped, forced into a relationship that was dominated by a man she barely knew. She had managed to get out of it with the help of her father and had progressed successfully with her life.
Several years had passed and her best friend from her school days, Marion had contacted her to invite her to her wedding. Although time had passed the rapport between them had been swiftly re-established. Nancy had been shocked into silence when she had learned that her friend's fiancé was none other than the man who had raped her and tricked her into an unhealthy relationship.
What to do? Pretend all was well and make an excuse to avoid going to the wedding?
OR
Come clean and tell Marion about her experience with Jim Duggan?
Wil, Lil and Vi, the original survivors had advised Nancy to be honest with her friend, even if it cost her, her friendship.
Nancy took their advice and phoned her father and over lunch poured out her heart. 'Can I in all conscience let Marion go into a marriage knowing how manipulative Jim was with me?'
Her father was straightforward, 'absolutely you have to tell her, but we must work out how to tell her!'
They decided that Nancy's dad would approach Jim Duggan through one of his employees on a matter regarding his business.
'My employee met with Jim,' he reported, 'and he seemed to be above board and straightforward in the matter of business. In fact we gave him a decent order for his goods and who knows we might even consider him as our new supplier if it all works out,' They were both thoughtful and wondered if this was part of the conman he had seemed to be.
'I guess I'll just have to meet with her and find out a bit more about Jim,' she replied, shuddering with her memories of those few disastrous weeks with Jim.
The day came and in spite of the trepidation she felt, the surge of pleasure in seeing her school friend was real as they hugged and sat down at a table in a secluded spot in the restaurant.
'Tell me about Jim. I met him a long time ago when I was at 'varsity but he left,' she said to Marion once they had ordered a large pizza to share and a pot of tea.'
'Oh my,' Marion said, her face showing distress. 'that must have been some years ago. He had a bad time back then.'
She hesitated and looked Nancy in the eye, sighed and went on, 'he had a breakdown of sorts after having to face a tribunal hearing over some computer hacking that they thought he was responsible for. He was in fact part of the brains behind the scheme but wasn't proved guilty.
All sorts of horrible things came out at the hearing, his behaviour on campus and so on.'
She sighed deeply, 'I really don't know why I'm telling you all this………probably because you must have heard some of the scandal?'
'Yes,' replied Nancy honestly, 'it blew up and then was over when he suddenly left the university.'
'He is a fortunate man to have an older sister who took responsibility for him. She was already established as a lawyer and still calls him a "scoundrel" when he gets too argumentative. She got "custody" of him as it were.'
By this time Nancy was sitting back with her tea, utterly amazed. 'What happened?' she stammered.
'His sister Sue got him into a state institution, a tough and no frills place…. Rehab!
Over a year of grueling work, coming off heavy drinking and the odd flirtation with drugs, deep counselling for aggressive behaviour and anger management, he was eventually given a position of 'helper' in the institution.
He stayed on another 6 months in that position helping with other guys who were manifesting the same symptoms.'
Marion rubbed her face and stirred her fresh cup of tea. ' I met him in court, he was an aspiring business man representing his firm in a case and I liked him immediately. He was quiet and serious about the people his firm was dealing with………a caring sort of man who attracted me enough to go out with him……..a breakfast date at 11 am after court one day!'
Her face broke into laughter. 'He came clean with me on our second date. Told me the story I've just told you AND took me to meet Sue and her gorgeous family. He has a cottage in their garden and I've got to know him well.
Sue told me of the ghastly effect their step mother had on him as he grew up. Sue had left home after a year with her and she regrets bitterly not stepping in for Jim.'
SO let's talk about happier things. I'm a lawyer……..we are buying a house, we are desperate to buy a couple of Boston Terriers…………'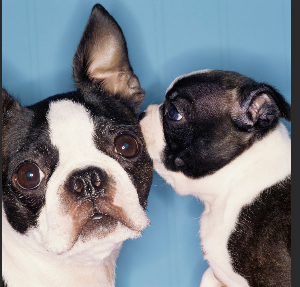 Pixabay
While the chatter rattled on at the speed of light, Nancy felt a deep sense of relief and happiness invade her body. She felt as though she should leap up and shout!
'Ladies and Gentlemen…..people of the world……….there's always HOPE.
Let each one of us search for the best in someone we love who is in trouble and do something, anything to help them.
If they are worth it they will respond and turn that corner that will lead to something better, even something victorious.'
Vi Lil and Wil relished the hot scones that Lila had baked, 'from scratch,' she laughed waving the empty Scone Mix bag of ingredients she had picked up in the supermarket. 'Just add an egg and pop in a hot oven for 15 minutes and everyone will rave about the lightness of your scone!
Add loads of whipped cream and my favourite Raspberry jam,' she concluded.
Wil clapped and Vi got up to put the kettle on for a fresh pot of tea.
'And the truth will set us free,' added Wil as he wiped cream from his mouth and sipped his tea.