This short story was written for @mctiller's twenty four hour short story contest.. You should check out the other great submissions to the contest.
The prompt was: People on another planet discover Earth holds life.
---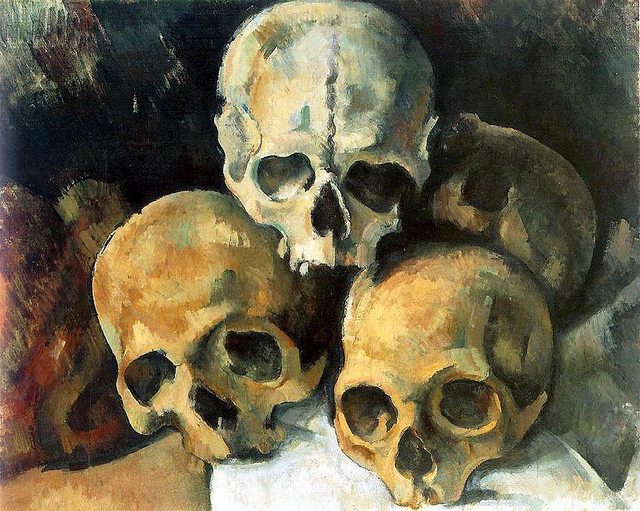 image source
A Conspiracy Against Life
"No, no, no. This can't be right." Klastos scrutinized the print outs. "That solar system was cleared back in the reign of Xanabaster the Seventh. That was a millenia ago." He stared up at Lerestia. "Either they missed it, which would be impossible, or they never cleared it..."
"I know," Lerestia replied. She stood with her arms folded over her chest, grasping more printouts from observer drones. "But it's right there. It's the truth. We have video as well."
Klastos stared at her, mouth agape. "Video? Of the intelligence?"
"Yes." Lerestia hesitated, then added. "They remain primitive, I mean, relative to us. But it's life. Social orders, hunters and prey. All of it."
"Amazing." Klastos murmered to himself. "But this'll be a shit storm." Klastos shook his head. "A fucking shit storm. Dally hears about this and he'll be obligated to report it to the committee. From there, this," Klastos stabbed the paper with his finger, "goes straight to the floor of the Civil Grounds and Emperor Junto. And you know what he'll say about it."
"Extermination."
"Ex-termi-fucking-nation."
"Did you know?" Lerestia asked. "Did you at least…suspect?"
"What's it matter now?"
"Well. I want to know."
"Is that why you brought this to me?" Klastos waved the datasheets. "And not straight to Dally?"
"I hoped you would see it the same way as me."
"I do." Klastos gave a nod. "We need to destroy this, doctor the read outs, hide it from them or-"
Lerestia glanced behind her. "He's here," She whispered. Slipping her head out to the hall, she glanced at her boss, dressed in his black suit, pacing towards the office. Lerestia turned back to Klastos, raising her eyebrows. Klastos raced to hide the papers in a stack of his own work. Lerestia stepped closer to his desk as their boss, Dally, entered the office.
She clutched the readouts to her chest.
"Scientists of the great Empire," Dally said as he entered. "I heard the readouts from the latest scouting mission are in. Z-A to the 32nd, yes? What are the results? Nothing, I'm sure. We are, as Emperor Junto says, existentially unique. And we always will be."
Dally glanced down at Lerestia's chest. "May I see them?"
"S-s-s-s-s-sure," she began to hand the papers to Dally.
"Mister Dally," Klastos interuppted. "I need you to check out the latest," he grabbed a stack of paperwork and stepped over to the two of them. The old scientist tripped, throwing a cloud of readouts and spreadsheets and papers into the air. Lerestia folded the readouts and stuffed them in the back of her pants and began to help organize the papers. "Terribly sorry," Klastos said.
Dally, annoyed, told them to deliver the files to his desk immediately and left.
"Quick thinking," Lerestia whispered. "But how long can we delay this?"
"We need to doctor the actual readouts. Print out the false papers and give them to Dally."
"What you're suggesting...look. I agree. Extermination is insane. The entire system is insane. But what you're suggesting is treason against the Emperor's Existential Uniqueness."
Klastos shrugged his shoulders. The confident, cool act boosted Lerestia's confidence. She returned to her computer and began doctoring the results. It took time, and Dally phoned her office more than once. She explained she had a stomach ache and delayed as she could.
When she delivered the results, now showing that Z-A to the 32nd lacked any signs of life, Dally merely glanced at the print outs then stamped them, signed them, marked each paper with his fingerprint then sent them on their way through a vacuum-tube.
He stood up and grabbed Lerestia by the hip. She wanted to slap him, but feared for her job, and feared that he knew what she'd done. "About that drink," he said.
Then it all happened in less than a second. Dally and her both found themselves in the chamber of Emperor Junto. He sad bored on his throne, using his mind to levitate swords. She glanced to her left and saw Klastos grovelling on the floor.
"It was her. All her. It was her idea, I swear. I had nothing to do with the conspiracy!"
You son of a bitch, Klastos, she thought.
The Emperor flicked his fingers and Klastos transformed into a slug, covered in mucous and pulsing with pus and veins. the Emperor, a crown of gold and obsidian resting on his old head, glanced to Lerestia and Dally. Lines ran down along his face, grey and silver, glowing with the power of nanotech and biomecha.
"Your boss failed at his job," he said. He waved his hand and the swords he'd levitated with his mind raced down, piercing Dally through his skull and chest and hands. Her boss stood, transfixed and in shock before his corpse collapsed onto the floor.
Lerestia sobbed. She pleaded and begged. "I'm sorry," she said.
"How can we be special?" the Emperor asked. "If there's anything else but us? How can we be unique when there's an entire planet of life aside from our own?"
He waved a hand and a trigger and screen appeared. It was Earth. "Press the trigger," the Emperor demanded. "And you live."
She obeyed without question. The asteroid was on its way. Lerestia told herself it didn't matter. After all, they were just lizards.