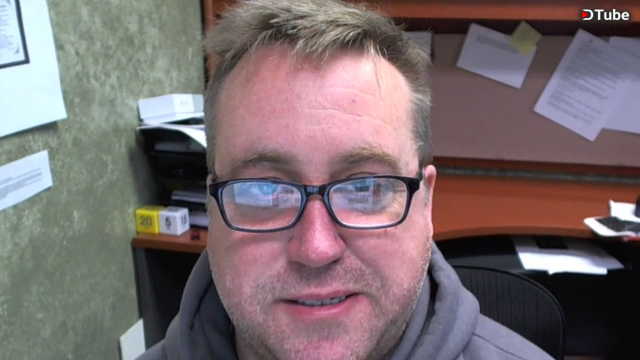 ---
Over the past few months, I've become obsessed with one of my favorite authors, Chris Fox. He has a YouTube series titled, 12 Weeks to a Trilogy. I've decided to allot myself 13 weeks or 91 days to finally accomplish my goal of publishing a three books. This series of videos will be shot over the next 91 days to document my progress and to keep myself accountable. I look forward to the journey.
The following is the transcription of this video:
Good afternoon. Today is day zero and I am BigPanda.
You may wonder what day zero means and I want to tell you just a minute, but first of all I want to read a quote by a man named Philip Chesterfield. He said the following: "Aim at perfection in everything, though in most things it is unattainable; however, they who aim at it, and persevere, will come much nearer to it, then those whose laziness and despondency make them give it up as unattainable."
The past several months I feel like I've been struggling a little bit in progressing with my goals and recently I was watching one of my favorite author trainers Chris Fox he has a series on YouTube called 12 weeks to a trilogy and I began to think. "Is it possible for me to write three books in 12 weeks?"
I watched the full series by Chris Fox and he did it and it was an amazing accomplishment. Then, just a couple of days ago I was reading a book by one of my favorite authors. The book is by Michael Moorcock. Death is no obstacle and what it is a series of interviews that he gave. And in the book he talks about how he would outline a book and then begin writing and typically would finish the book in three days, meaning he was writing 15 to 20,000 words a day, which when you consider makes Chris Fox's accomplishments seem almost small, but then I was looking at my own production and in the past three years I've published three different books as well as one novella and it makes my production seem tiny and so I decided to do two things in the next 91 days.
First of all I'm going to finish my trilogy, the Nypsium Wars. I wrote the novella two years ago. I think it's one of my best pieces and I have been fiddling with the first book in the series for the past six months. In the next 91 days. I'm going to write the entire trilogy.
The other thing I'm going to accomplish in the next 91 days as I am going to drop 39 pounds. I've been struggling with my weight for over 10 years. It consumes an inordinate amount of time and energy thinking about it. Trying to figure out how to fix it.
I have a plan in place to achieve both these goals for the next 91 days. Each day I will shoot a short video and I will tell you what I've accomplished the previous day and what I plan to accomplish that day I will shoot these videos at minimum five days a week and I'll post them here on DTube as a record of what I'm doing and what I've accomplished.
Because I sincerely think if I don't set these hard sounding goals, I will never achieve my plan to achieve this year. And so, with your help and encouragement. I plan on doing the following.
In the next 91 days. Finish the trilogy. Second, drop 39 pounds.
I look forward to sharing my journey with you both the ups and downs, the struggles heartaches, successes, and joys.
Thanks again
---
▶️ DTube
▶️ IPFS