The Foreign Desk - my book now available as eBook, Paperback and Audiobook (I accept Steem & SBD)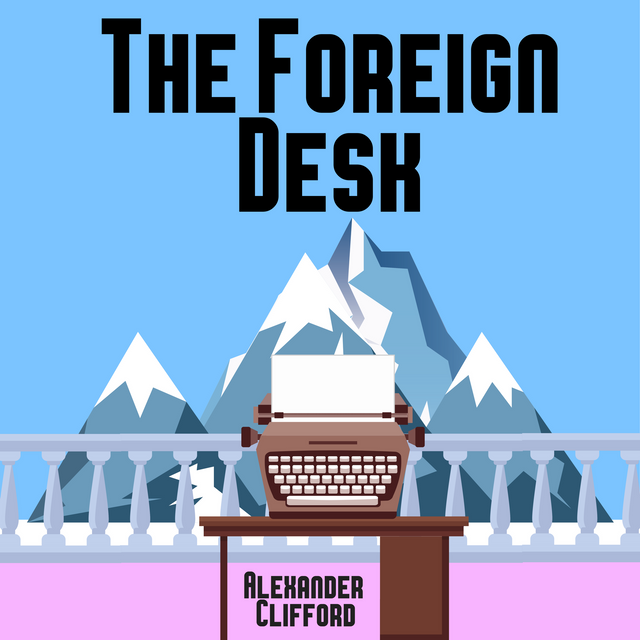 Over the past year and a half I've really got into my writing. Finally I have one out.
It's called The Foreign Desk. It follows the adventures of bumbling journalist Henry Henderson. As the foreign correspondent for The Frame newspaper of London, he has a habit of making up stories and getting into trouble with the locals. This time he has been sent by his paranoid boss to the mountains of Spain, to the skiing town of Creleon. Whereupon he is searching for a weather-altering machine that could change the world.
It's a real journey back in time, to a period of clacking typewriters and British gentlemanly adventure.
It's a fast-paced enjoyable read, and the readers I've had so far liked it so much they had to read it in one session.
It's available on eBook, Paperback and Audiobook and if you email alexclifford93 at gmail.com - I can accept payment in Steem and SBD.
You can get it on Amazon UK here : https://www.amazon.co.uk/Foreign-Desk-Alexander-Clifford-ebook/dp/B07DDGKKRT/
And Amazon US here: https://www.amazon.com/Foreign-Desk-Alexander-Clifford-ebook/dp/B07DDGKKRT/
Furthermore if you join my mailing list you'll get Henry Henderson's nicknacks. A selection of documents and objects found around his desk which give you the backstory