With an abundance of berries weighing down every branch of every bush, making Raspberry and Blackberry sauce was moved to the top of the to do list.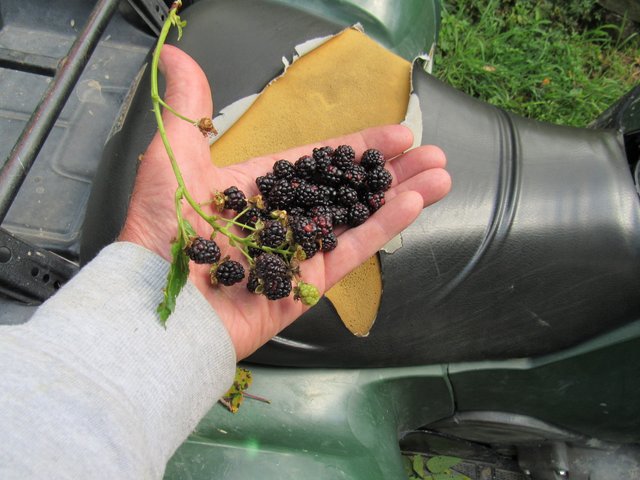 Boy, are these suckers thorny. Coming back from a morning of picking, you can expect some battle wounds.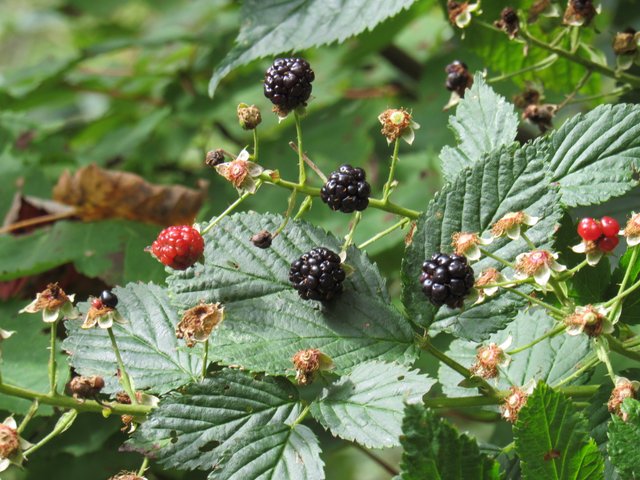 The berries are not very big, but they make up for it in quantity!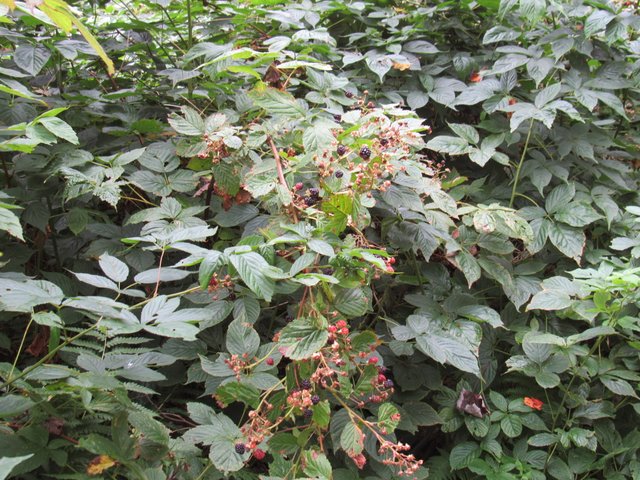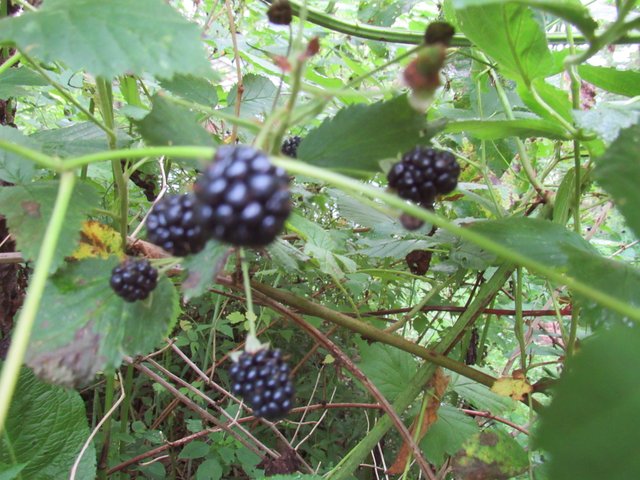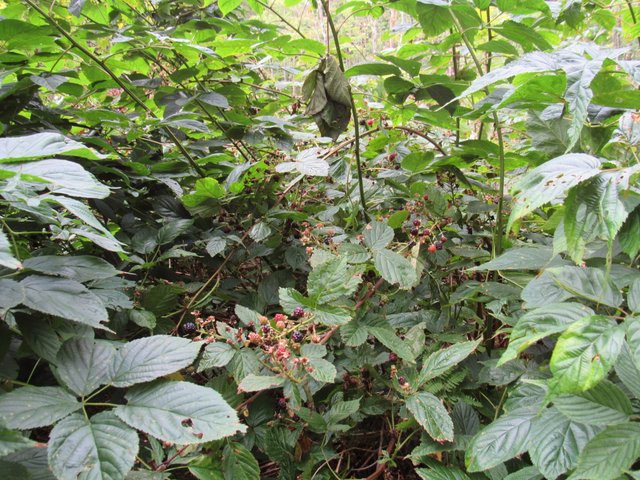 We try to gather about two pints of berries to cook down at a time. The berries are placed in a pot with about a 4 ounces of water, the juice from half of a lemon, and just a drizzle of maple syrup.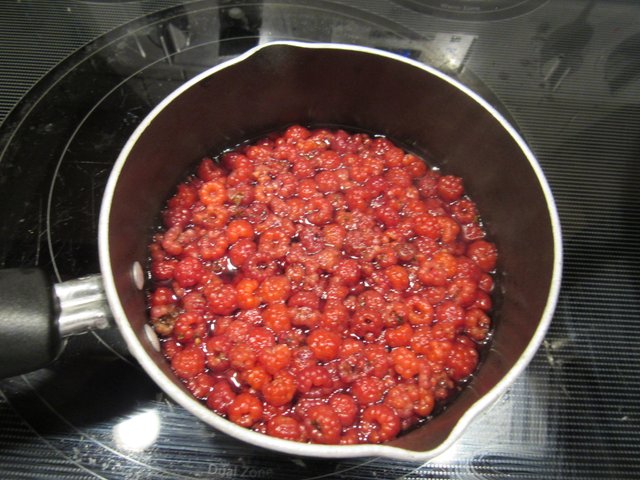 After bringing the berries to a boil, the heat is turned way down and the berries are left to simmer for about 20 minutes. The aroma fills the house as they are cooked and strained.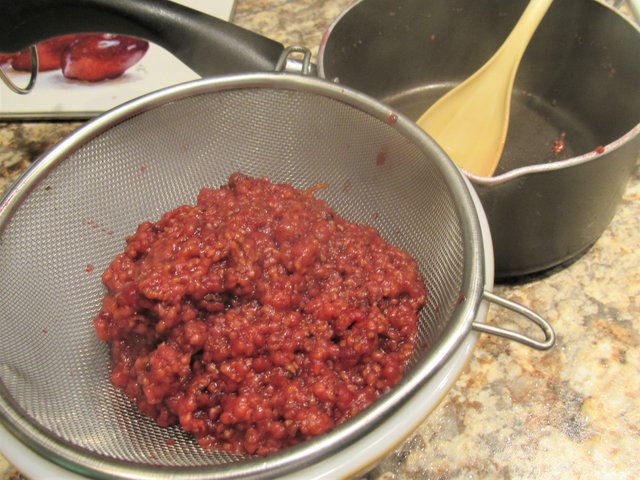 Straining leaves nothing behind, but the wonderful juices.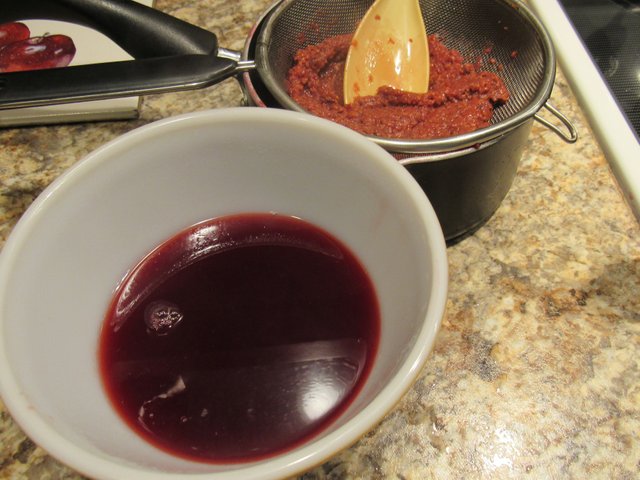 After straining the juice, it is placed in a glass pie dish to be frozen.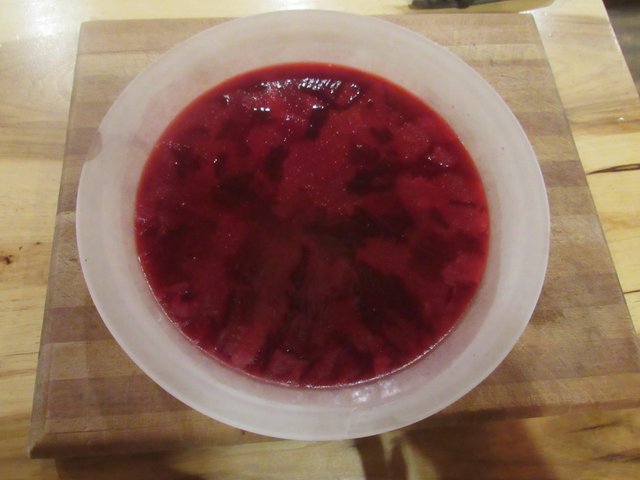 Once frozen, the juice is vacuum sealed and is ready to be used on salads, different fish dishes, and of course drizzled on some home made ice-cream, thanks @jlsplatts. You can see the different colors of the two packages. The darker packages are the Blackberries, and the lighter packages are the Raspberries.