Getting down there, and Old Man Winter refuses to let go of his grip. No mater how much we put in storage, it's never enough to get us to the next harvest. A month from know we'll be back to eating Jolly Green Giant Vegetables.
In the top tray of the freezer is basically what we grew and harvested, except for the corn.
A pesto my wife made from some of the herbs she grew, is covered by a portion of the date in the pic. The other items in the photo are beats, carrots, green beans, corn, blueberries, and some raspberry vinaigrette, also homemade.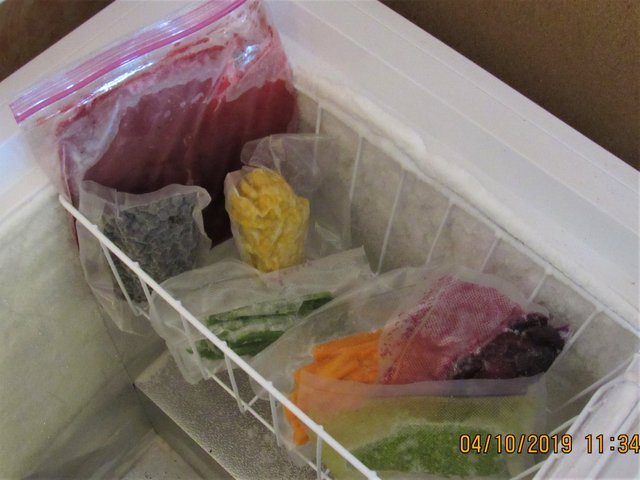 The blueberry stash is looking pretty healthy, maybe 10 lbs. left from the 44 lbs. we were able to pic. 😊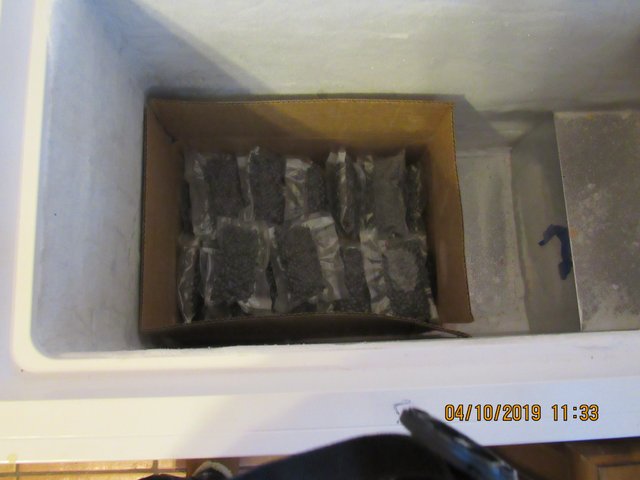 3 carrots and 1 green bean, not looking good. 😢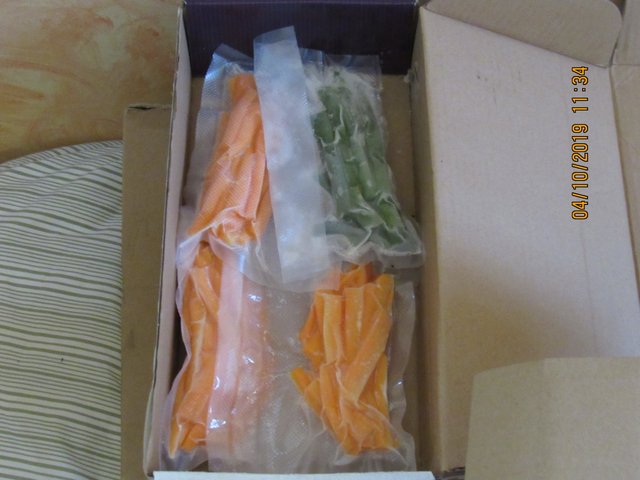 Blanched 10 dozen ears of corn, down to 5 ears and about 15 pkg. of nibblets. 😢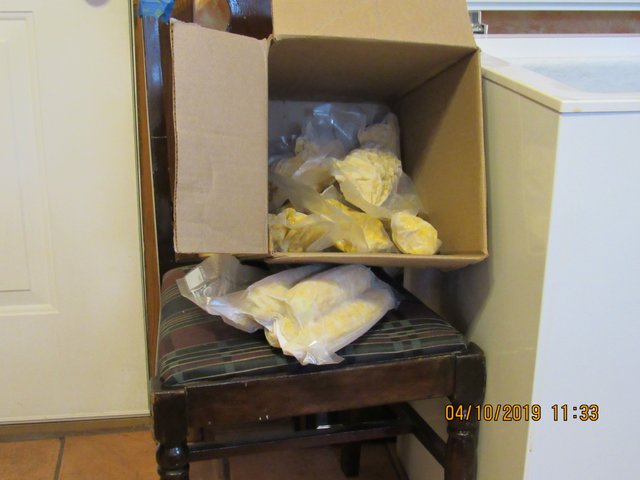 8 pkg of beets. 😢😢😢
No, the Thomas English Muffins we didn't grow
Just a side bar, how's your crypto? Things looking up a little, maybe the bottom is in. 🤷‍♀️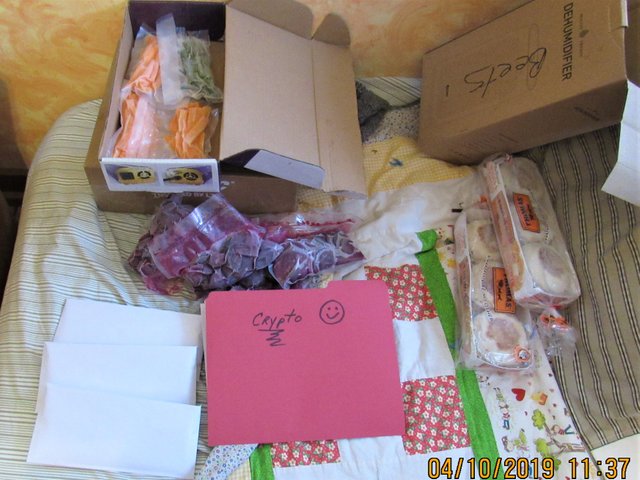 Maple Syrup, bottled around 2.5 gallons this season. That will give us plenty to spread around a little. @dandays and @puravidaville, if you ever get back to the states, you got some.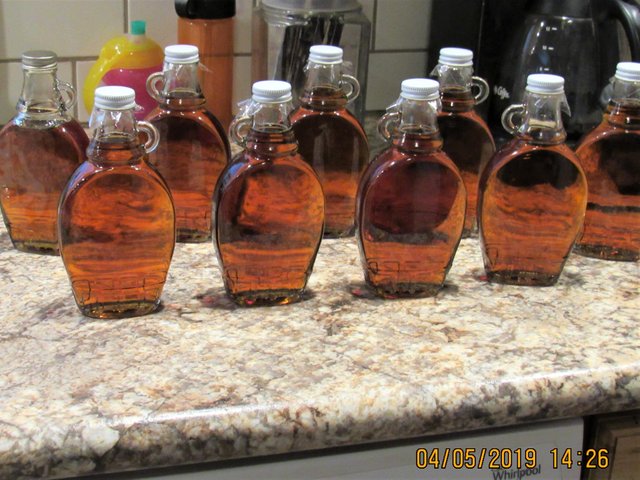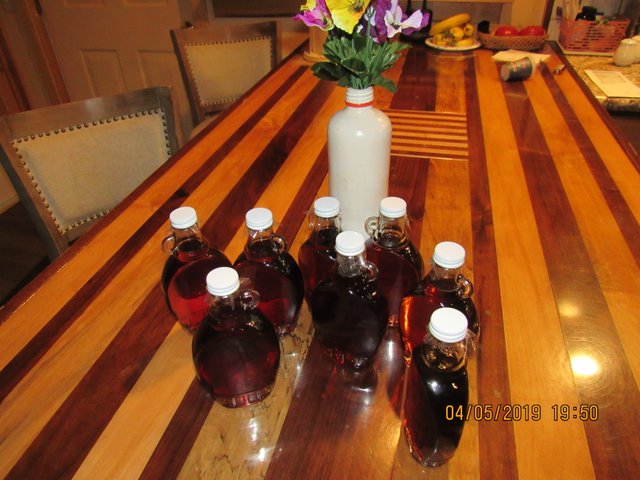 Boy am I ready to get outside and get busy. If your interested, the next couple of photos are where we spend a lot of the time in the spring and summer. These are some of our favorite places to hobitize, our gardens.
Hop gardens.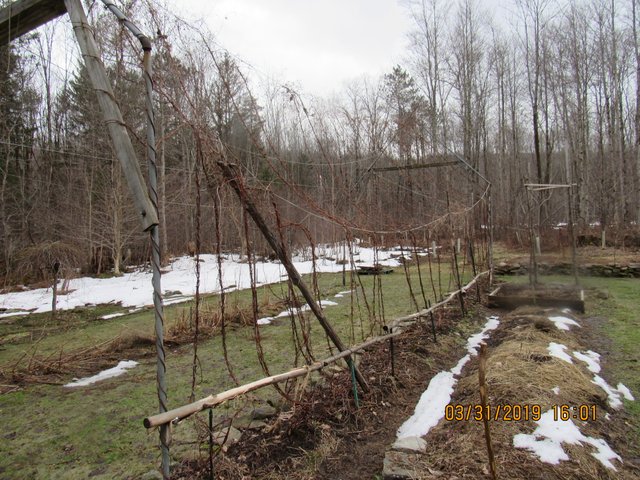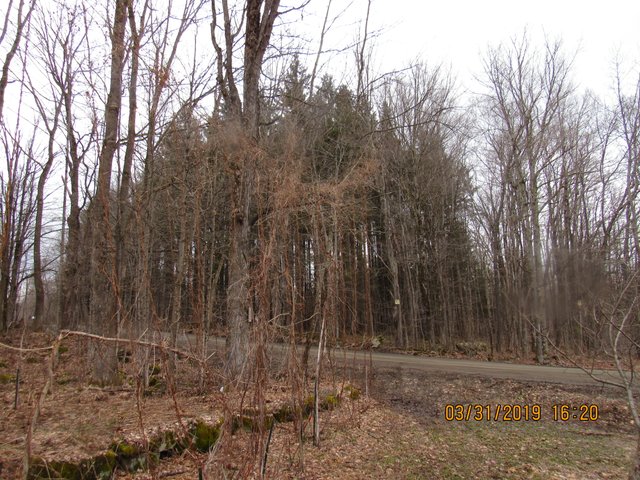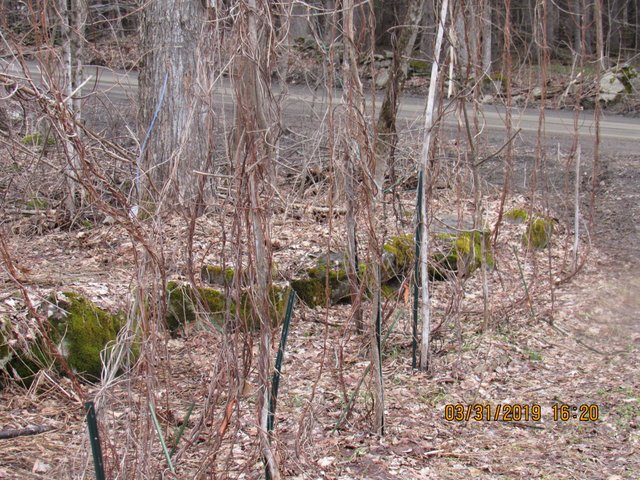 They are already reaching for the sky.As soon as possible we need to cut away the old growth and string new lines.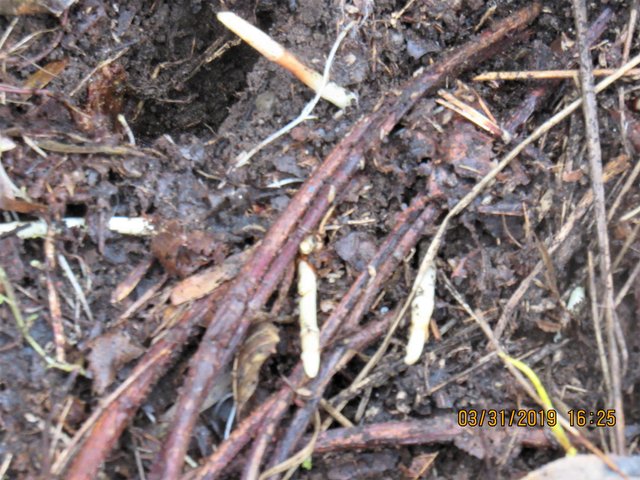 Potato bed and onion box at the far end. Potatoes and onions, long ago consumed. 😢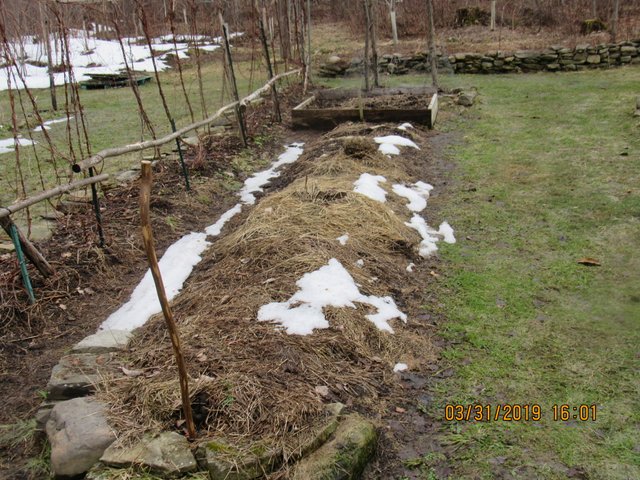 Boxes for cabbage, squash, and peppers.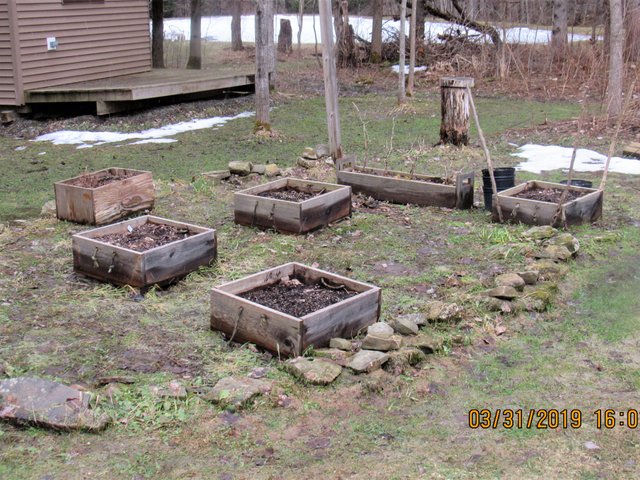 Main part of garden, raised boxes, they're great for the back.😊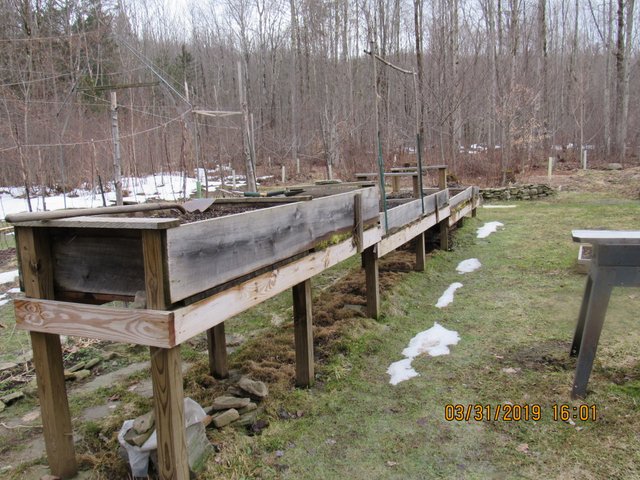 We grow the beets, carrots, tomatoes, and bush beans in these.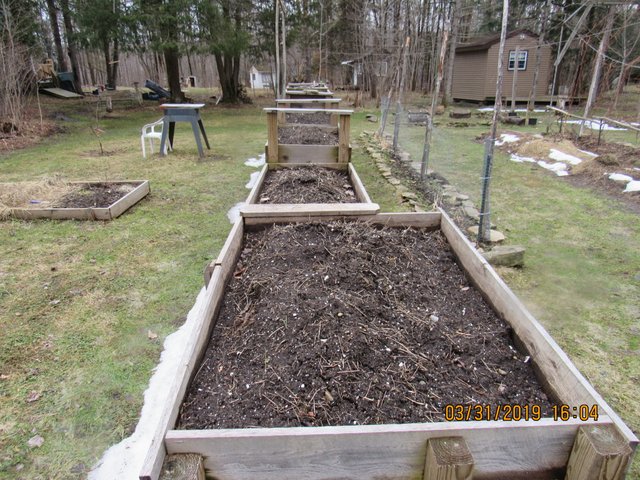 Pole bean bed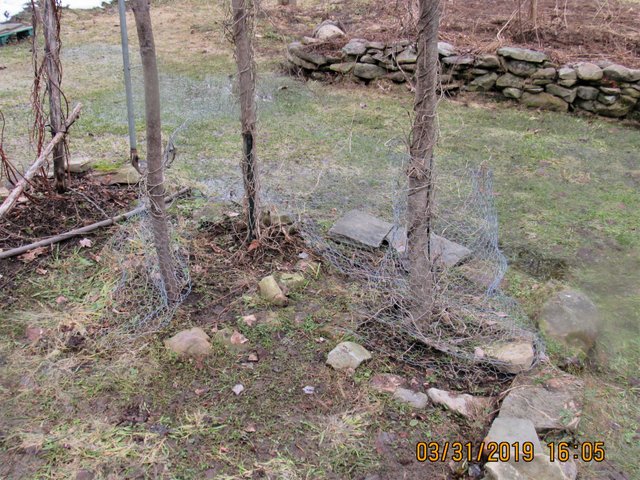 To the left of the walkway, is the bed for growing the climbing peas. Not too many of those make it to the freezer!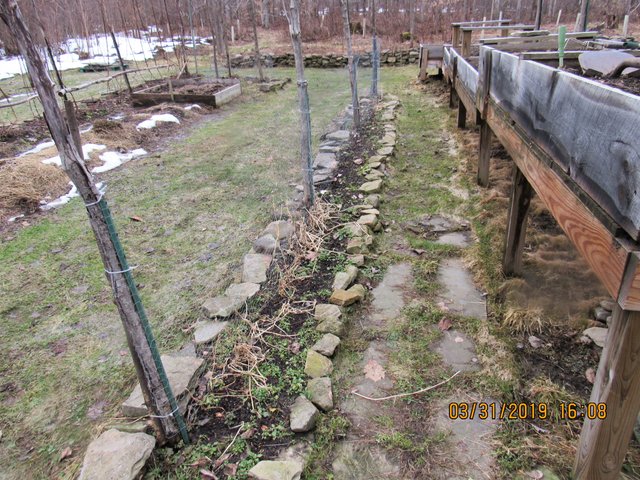 Alongside of the gardens are our 5 in one apple trees.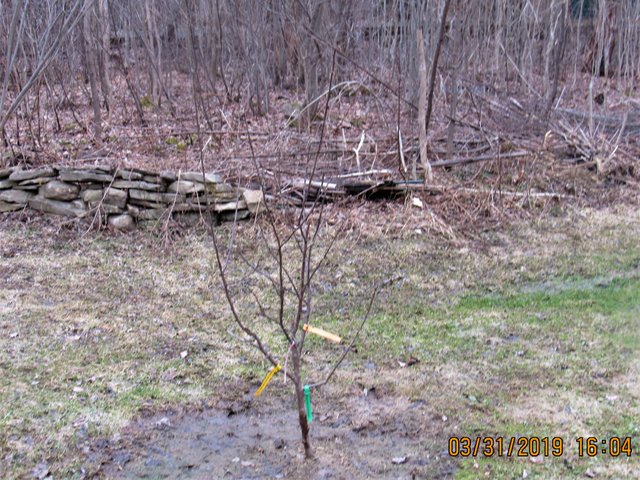 Cucumber bed, this area of our main garden are still saturated.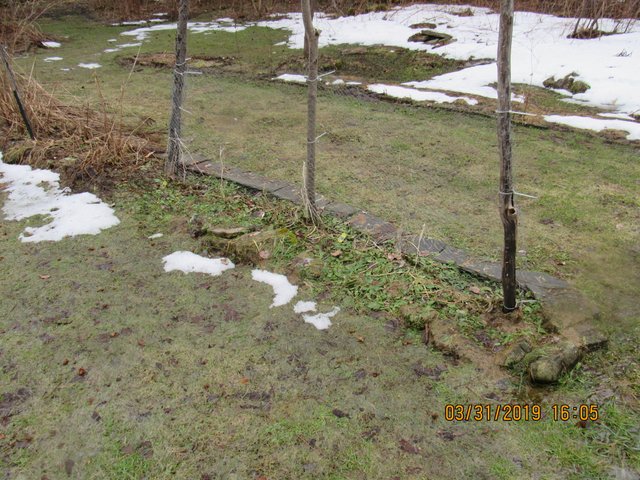 In this raised bed we grow many of our spices, the Chives and Garlic have defied Old Man Winter.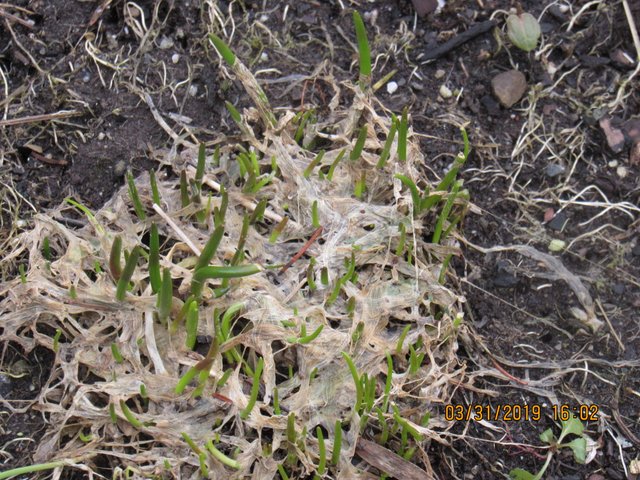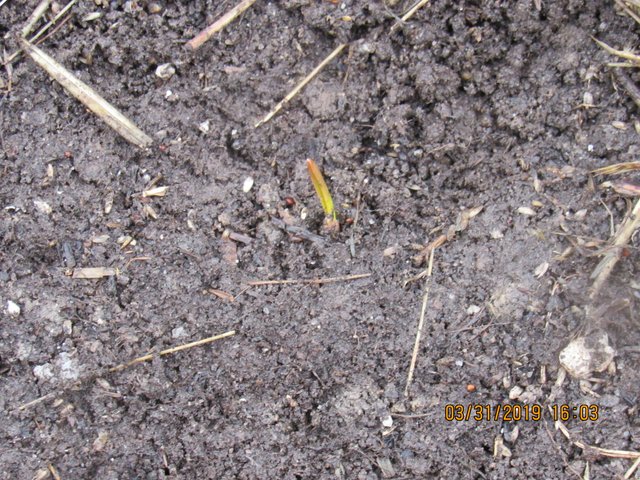 With a little bit of cooperation from Mother Nature, it will not be long before Spring is truly in the air. 😁😁😁