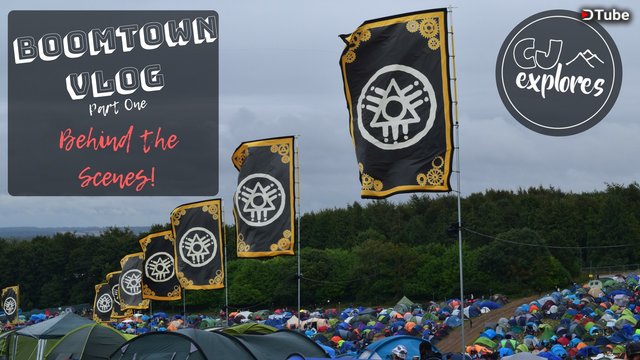 ---

Well, it's been a week since we returned from Boomtown. After finally getting over my post festival blues I've begun to relive more of the whole event through the videos that I took there. That's really what this whole vlog thing is about. A way for me to document our adventure through life, satisfy my creative outlet and get better at my hobby, video editing. And if you happen to enjoy watching our adventure along the way then hey, we have a winner!


This was a very tricky one to piece together, I actually had a previous version which I nearly put up but didn't feel good about! So we get our snazzy rental car, head up to Boomtown and check it out before any of the punters turn up.


Then we had the Wednesday Warm Up sessions which included but was not limited to; a Downtown Roadblock, A Hidden Woods party and a Boomtown Springs VIP Party in The Mansion w/ DJ A.Skillz! I tried my best to capture the essence of it all, whilst all at the same time shaking my groove thang.

---
PEACE


Socials;
YOUTUBE: https://www.youtube.com/c/CJExplores
INSTAGRAM: https://www.instagram.com/cjexplores/
DTUBE: https://d.tube/#!/c/stickycj
STEEMIT: https://steemit.com/@stickycj/
BUSY: https://busy.org/@stickycj
FACEBOOK: https://www.fb.me/cj.explores.community


Gear;
Nikon D5300 https://amzn.to/2NKkvhs
Rode VideoMicro https://amzn.to/2LNgU1o
Sony Vegas https://amzn.to/2v6n8T1
Toshiba Satellite P70 https://amzn.to/2LNyUce
Logitech Performance MX https://amzn.to/2v2WmuH
GoPro Hero 3+ https://amzn.to/2OurrAk
---
▶️ DTube
▶️ IPFS