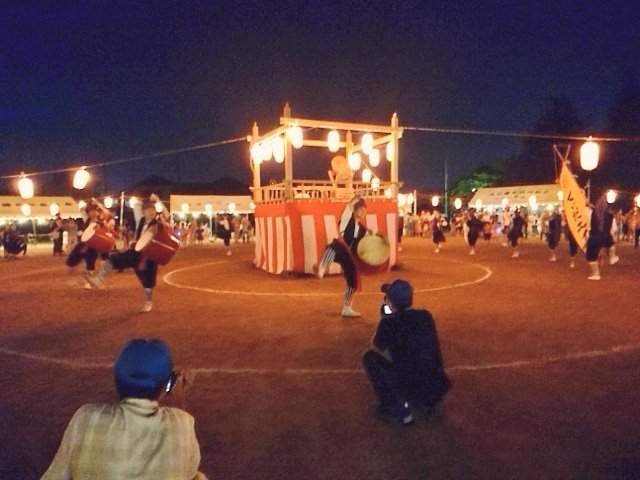 Hello steemians!
I am RYO!
Now in Japan, festivals are being held at various places!
4 festivals are held just near the area where I live!
I took a video of one of those festivals😃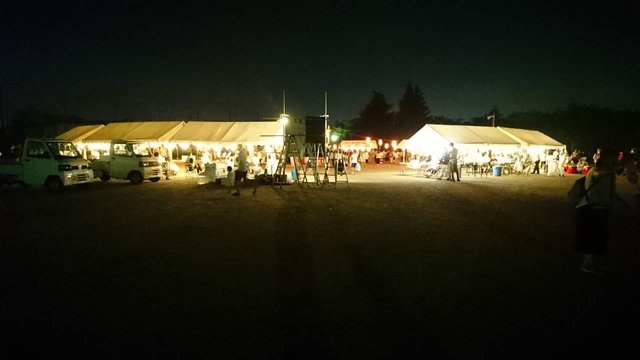 The festival is very small, hundreds of people living nearby came to the festival(For example, in the case of a big festival in Japan, hundreds of thousands of people will come)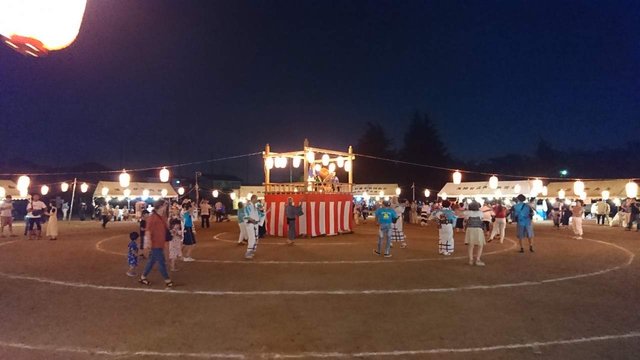 It is a bon-odori(dance)
It is the dance of the summer time.
Although there are various theories about the origin, the Bon-odori is basically a dance for the service of the dead.
The Bon-odori "Bon" means the day for offering ancestors(dead).
There are hundreds of different types of Bon-odori songs, I took a few videos of two dances
(00:34)
(00:31)
It is not a dark atmosphere even for the dead.
Furthermore, the old Bon-odori was event of encounter with the opposite sex.
But unfortunately, people do not talk much now because "human relationship" is thin…😅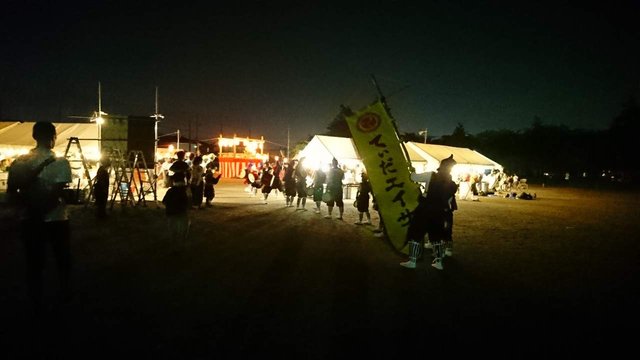 Then a very powerful dance began!
Do you know Okinawa?
Okinawa is a very famous tourist spot on Japan's southernmost island.
The area where I live is near Tokyo, but an Okinawa group was coming that day!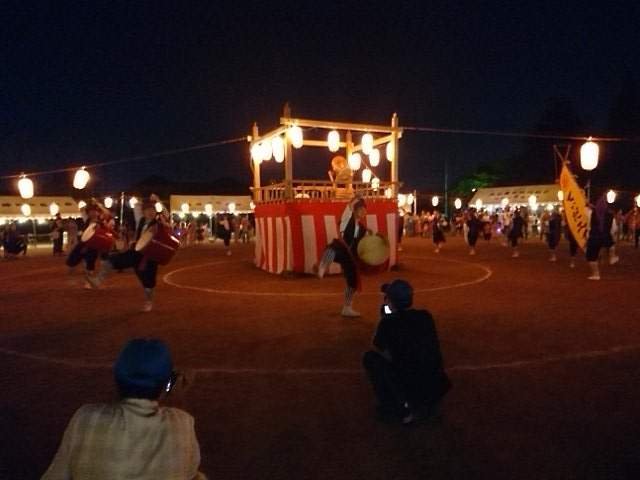 They dance by beating drums while "call voice"

(02:07)
Interestingly, the traditional language of Okinawa can not be understood by people other than Okinawa.
It was not possible for people in different areas to talk because there were so many area-specific words in Japan a little while ago.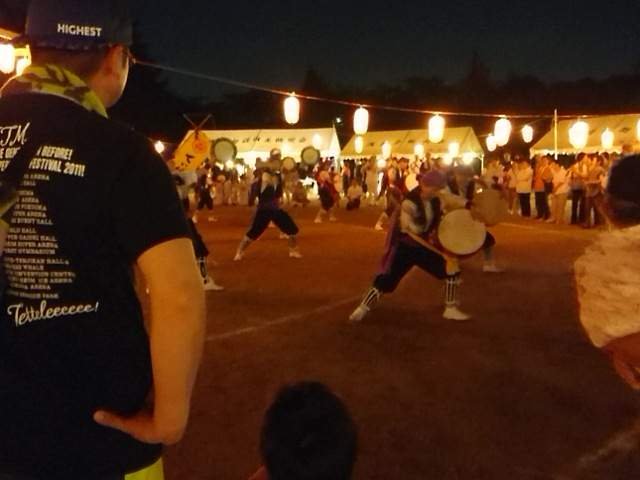 Also in the next video, they dance using Okinawa-specific words😃

(01:26)
It is a very small festival but people were bright I could enjoy it so much😊
And there were fireworks in the distance!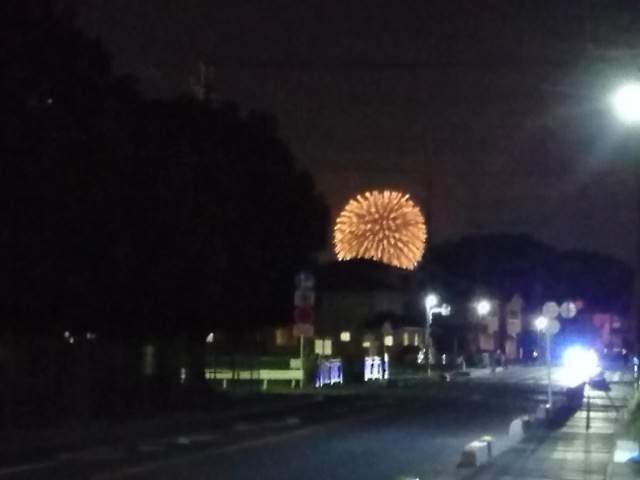 The fireworks lasted about 2 hours!
I shot the timing when a lot of fireworks hit

(00:54)
The Japanese festival is still going on so if you are interested in it, you should visit Japan summer😊
Thank you for reading!
Arigatou gozaimashita!
Postscript
There is also a scene where people sing in my manga chapter24,
Old Japanese people were bright and positive no matter what the situation😀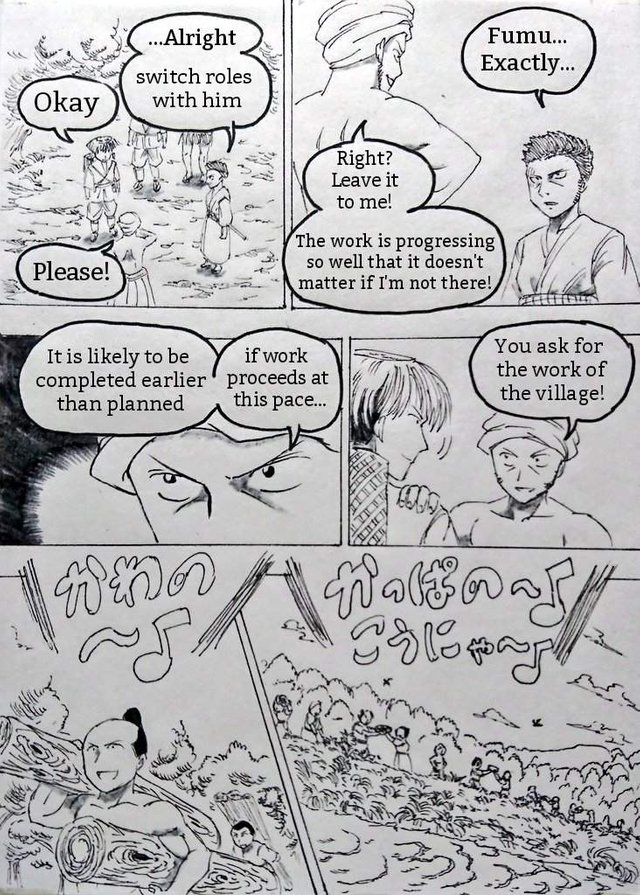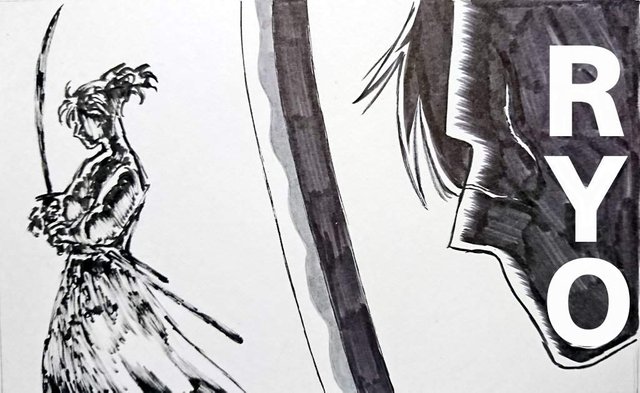 Have not you seen the -Jingi-仁義 series yet?
My Original Samurai manga -Jingi-仁義 can be seen here!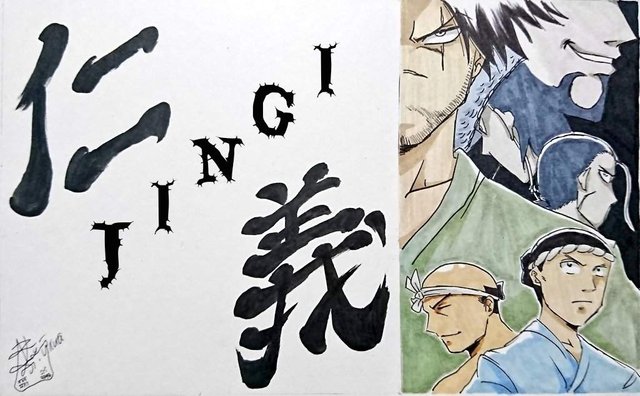 Chapter 1-2-3
https://partiko.app/@ryo-6414/the-samurai-manga-jingi-chapter-123-tqjpkwtb
Chapter 4-5-6
https://partiko.app/ryo-6414/my-original-samurai-manga-jingi-chapter-456-mmtejmci?referrer=ryo-6414
Chapter7
https://partiko.app/@ryo-6414/the-samurai-manga-jingi-chapter7-grqawewf
Chapter8
https://partiko.app/@ryo-6414/the-samurai-manga-jingi-chapter8-ttoreio0
Chapter9
https://partiko.app/@ryo-6414/the-samurai-manga-jingi-chapter9-hsqg1hln
Chapter10
https://partiko.app/@ryo-6414/the-samurai-manga-jingi-chapter10-ndtrvpio
Chapter11
https://partiko.app/@ryo-6414/the-samurai-manga-jingi-chapter11-u1uou8kh
Chapter12
https://partiko.app/@ryo-6414/the-samurai-manga-jingi-chapter12-amvjv9zp
Chapter13
https://partiko.app/@ryo-6414/the-samurai-manga-jingi-chapter13-bmpvkucw
Chapter14
https://partiko.app/@ryo-6414/the-samurai-manga-jingi-chapter14-ei5ga7kk
Chapter15
https://partiko.app/ryo-6414/the-samurai-manga-jingi-chapter15-bzsgcipn?referrer=ryo-6414
Chapter16
https://partiko.app/ryo-6414/my-original-samurai-manga-jingi-chapter16-2erk8o7d?referrer=ryo-6414
Chapter17
https://partiko.app/ryo-6414/my-original-samurai-manga-jingi-chapter17-zkggrwuu?referrer=ryo-6414
Chapter18
https://partiko.app/ryo-6414/my-original-samurai-manga-jingi-chapter18-gs27fsdh?referrer=ryo-6414
Chapter19
https://partiko.app/ryo-6414/my-original-samurai-manga-jingi-chapter19-lrnweqqi?referrer=ryo-6414
Chapter20
https://partiko.app/ryo-6414/my-original-samurai-manga-jingi-chapter20-2en9sfrq?referrer=ryo-6414
Chapter21
https://partiko.app/ryo-6414/my-original-samurai-manga-jingi-chapter21-vu8lonac?referrer=ryo-6414
Chapter22
https://partiko.app/ryo-6414/my-original-samurai-manga-jingi-chapter22-5fusqjsh?referrer=ryo-6414
Chapter23
https://partiko.app/ryo-6414/my-original-samurai-manga-jingi-chapter23?referrer=ryo-6414
Chapter24
https://partiko.app/ryo-6414/my-original-samurai-manga-jingi-chapter24?referrer=ryo-6414
Chapter25
https://partiko.app/ryo-6414/jyjmg-my-original-samurai-manga-jingi-chapter25?referrer=ryo-6414
All my mangas drawn in "Washi(和紙)"
It is a traditional Japanese paper made from 1300 years ago.
This is my Washi of post↓
https://steemit.com/traditional/@ryo-6414/washi-is-process-work-dlm5nqgq