Feeling a bit nostalgic this morning I downloaded a great album - of one of my heroes - to my Spotify app for offline listening.
It was Billy Joel time! While driving to work; While I was at work; While driving back home; While writing this post.
The first and only album I ever possessed of this guy, was Концерт. An super album with a live recording of his concert in Saint Petersburg (Leningrad) many decades ago. Some other albums I still have on tape, copied from CDs I rented through a CD rental service that started their service in the late 80s having their shop around the corner from where I was living at that time. Through this rental service I learned a great number of lesser mainstream music, but I was also able to discover many albums of the cool, more mainstream artists.
It was through this rental service I discovered the early repertoire of this super artist!
The song "Piano Man" is a real classic and you probably know it. The other songs on the album are much less known, but darn good as well; my opinion of course :)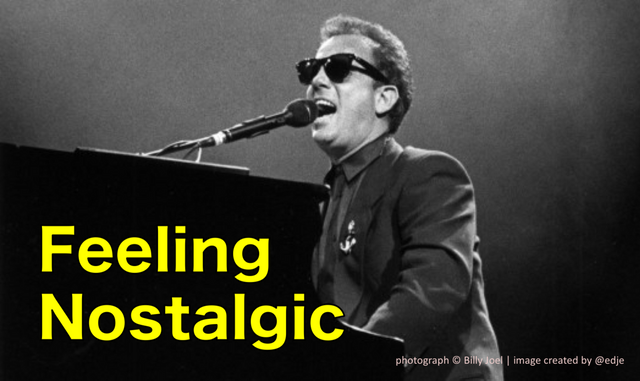 Billy Joel
Piano Man was Joel's second album, published in 1973; More than four decades ago; But still a great album! I'll for sure will leave it in my Spotify app for offline listening pleasure for the foreseeable future!
Lets Go BILLY!

Artist: Billy Joel
Album: Piano Man
Year: 1973
Country: USA
play full album youtube | spotify
Tracks
Travelin' Prayer
Piano Man
Ain't No Crime
You're My Home
The Ballad Of Billy The Kid
Worse Comes To Worst
Stop In Nevada
If I Only Had The Words (To Tell You)
Somewhere Along The Line
Captain Jack
Artist Music
Artist Discography
Artist Gigs
Artist Website