One of the reasons for skipping a
#featheredfriday
was actually taking photos of the challenge subjects... birds! Finally scratched a long due visit to friends in the countryside from my to-do list, and the result was a great weekend, and birdwatching!
---
I confess, not that many great photos as I would like, but still, I able to see and take decent photos from a few of the little guys. You know, those little birds that mostly go unnoticed, but when you look closer, are really cute! As this female stonechat: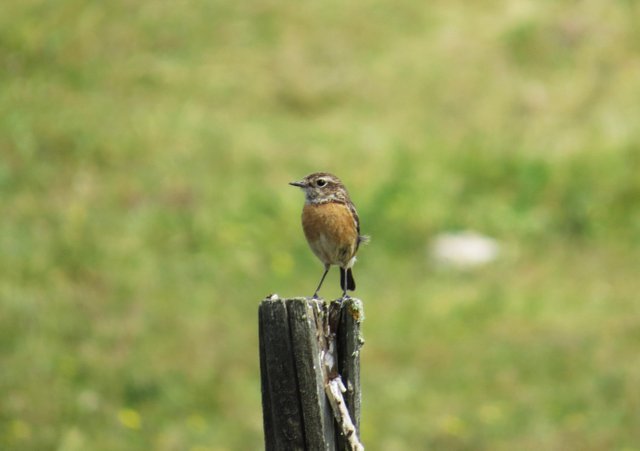 Stonechat / Cartaxo comum (PT) - Saxicola torquata, female
I think she even arranged her feathers when she saw she was being photographed!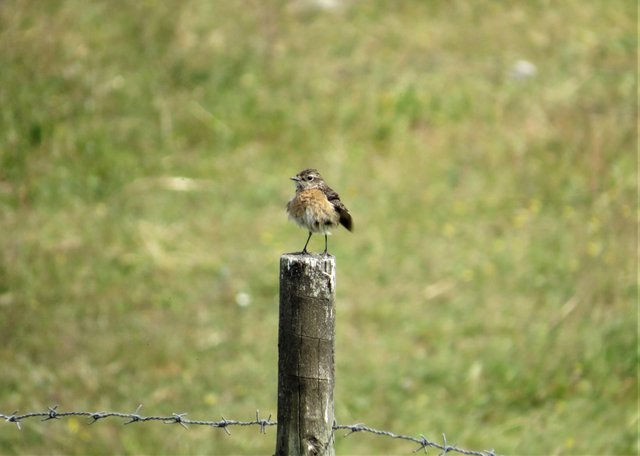 But not only stonechats decided to appear in our birwatching tour. A few minutes later, one that is a lot more heard than seen, but still, not shy at all.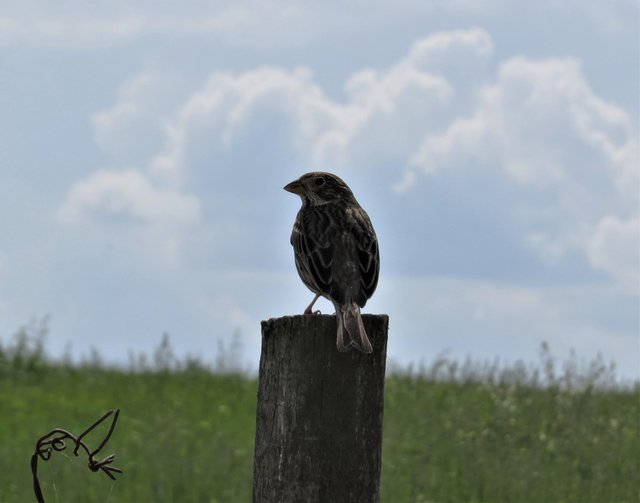 Corn bunting / Trigueirão (PT) - Emberiza calandra
Hard to reproduce here, but corn buntings have a very distinctive souund, starting slowly and finishing with a burst. Once you hear them a couple of times, you'll know!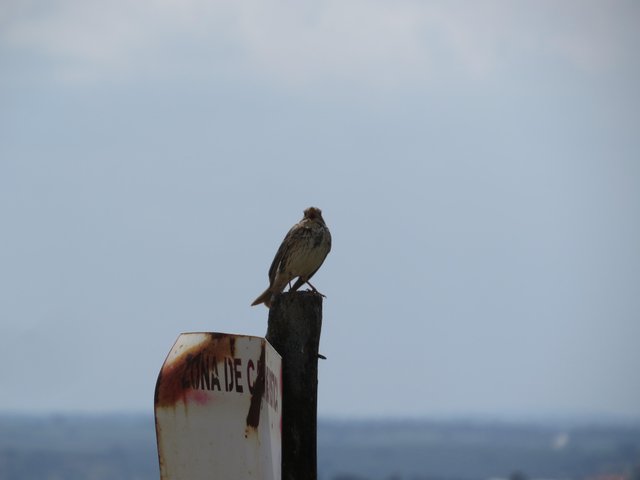 And even when we had enough of birdwatching and decided to fill our bellies with the great cuisine of Alentejo... still the little guys decided to appear. Feasting in the tree above our table...
European goldfinch / Pintassilgo (PT) - Carduelis carduelis
An european goldfinch, a definetely not shy bird, that we can see in the big cities as well!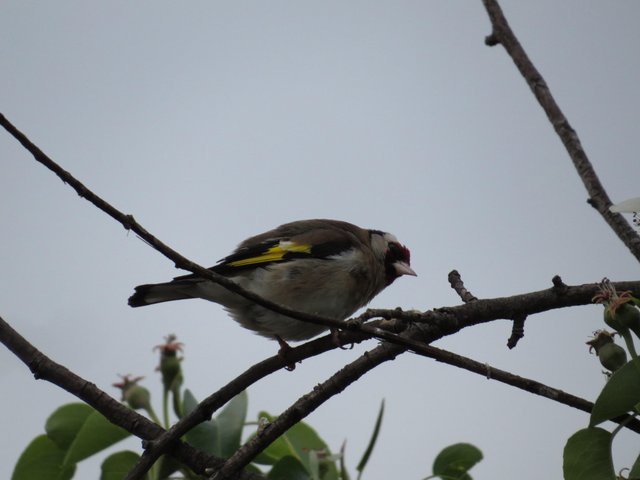 And that's it for this #featheredfriday! Happy birding!

Still haven't joined Steemmonsters? In what planet do you live in? Click the banner below and join the fun! (It has my referral link; you can go directly to the website if you don't want to use it; either way... join in! 😎 )

---
@steemitportugal, a supporter of the portuguese community, is now also a witness! If you would like to give your support to this project, please click on the banner below to cast your vote: