Crex24 is another one of those exchanges I just discovered has faucets.
https://crex24.com/?refid=r40k32b9eauygdujf3aq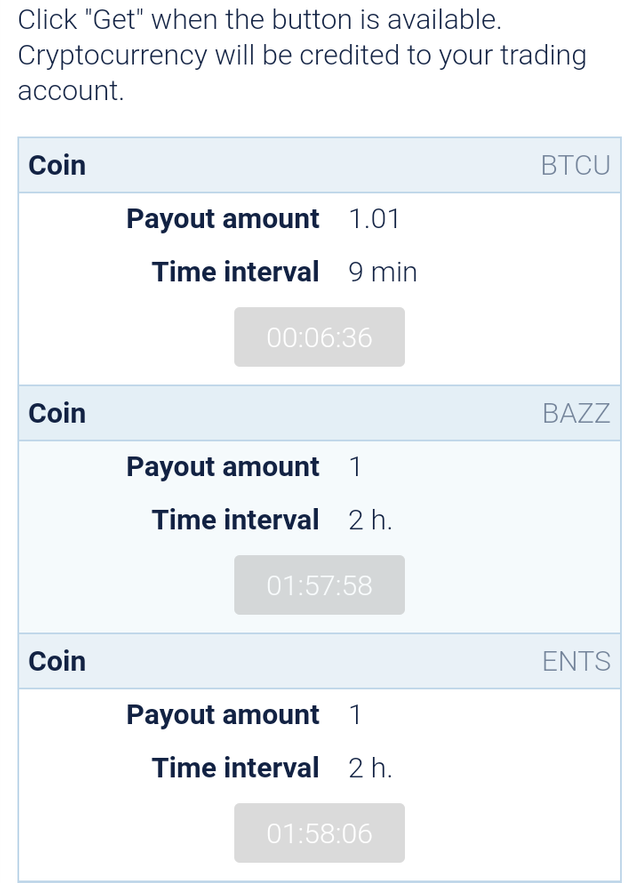 I think to provide faucets for your customers is a good way for exchanges to attract traffic to their website. Even better if you have a troll box where people can tip others for their contribution such as Tradesatoshi does.
https://tradesatoshi.com/Faucet
And there is Yobit, where I, as the customer, have the pleasure of claiming 0.01 ETC (1,100 Satoshi at the time of writing these lines) every 24 hours.
Posted using Partiko Android