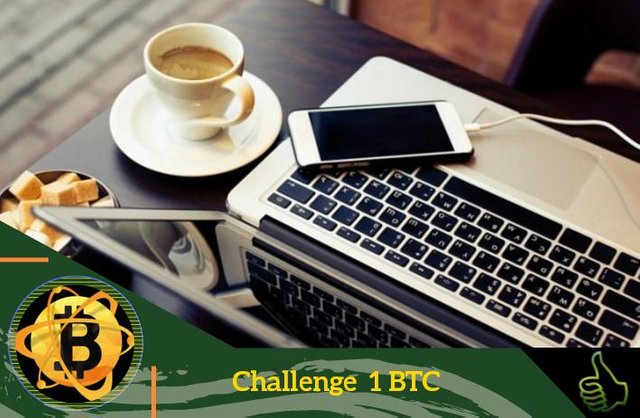 Przegląd wyzwania lecimy po jednego Bitcoina. Ciąg dalszy zbierania z darmowych kraników z systemem CoinPot.
---
Stan obecny
---

Ostatnie rezultaty.
Ostatnie zakupy rozpocząłem już za 25673, a całą zabawę rozpocząłem od 24193 tokenów i wzrost o 6,2%. Całość tokenów ogólnie przeliczając na zamianę CoinPot, byłoby to 28510. Od ostatniego zakupu tokenów wzrost wynosiłby 11%. Od początku rozpoczęcia zadania wzrost wynosiłby 17.8%.
Jak to wygląda obecnie.
Wszystko, co do tej pory zbierane jest zamieniane bezpośrednio na (BTC) i (LTC). Obecnie nie jest to wiele, ale z czasem nabierze rezultatów szczególności, kiedy bonusy za aktywność nie są aż tak wielkie, bo największy ma 15%. Również podłączyłem dwa kraniki pod CoinPot i jak się uzbiera minimalna ilość, to automatycznie transfer pójdzie na CoinPot.
---
Wiadomości
---
W chwili pisania posta steem spadek o (-11.11%) w ciągu 24h, a to za sprawką spadku bitcoina. No nic, czekamy dalej na wystrzał:)


---
Zespół VIBE z dumą ogłasza, że ​​wypuszcza pierwszą na świecie strzelankę, która będzie integrować kryptowaluty VIBE, ETH i BNB. Gra VIBE lub DIE to gra strzelanka z perspektywy pierwszej osoby, podobna do Halo i Call of Duty.
Czytaj>>>VIBE to release first person shooter game on the blockchain integrating the VIBE, ETH & BNB cryptocurrencies.
---
Bitmain jest największym producentem sprzętu do wydobywania kryptografii.Obecni główni producenci kryptografii, Wu Jihan i Zhan Ketuan, zostaną zastąpieni nowym, ekscytującym posunięciem dla firmy.
Czytaj>>>Is Crypto Hardware Giant Bitmain Poised to Appoint a New CEO?

Opis CoinPot
Darmowe kraniki/faucets
Opis Wyzwania
Śledzenie Rynku Kryptowalut- https://coinpaprika.com/