Hi steemians for all corners of the earth. Today marks a special day to all the fathers in the wold. Allow me to greet all fathers around the globe a Happy Father's day. Today you are acknowledge as one of the best individuals who dedicate your life for your family, your partner/wife, and children. Your selfless love and care made a great impact to your individual family. And i salute you all.
---
Allow me to take this opportunity to share with you a story of my father. A story of how he have raised a family and how that family have grown as what they are today. Forgive if i only have this photo of my father. Our beloved home is one of many victims of typhoon sendong "Cyclone Washi". We barely got ourselves safe from the disastrous calamity.
---
"Dads/Father are most ordinary men turned by love into heroes, adventurers, story tellers and singers of songs." Pinterest
---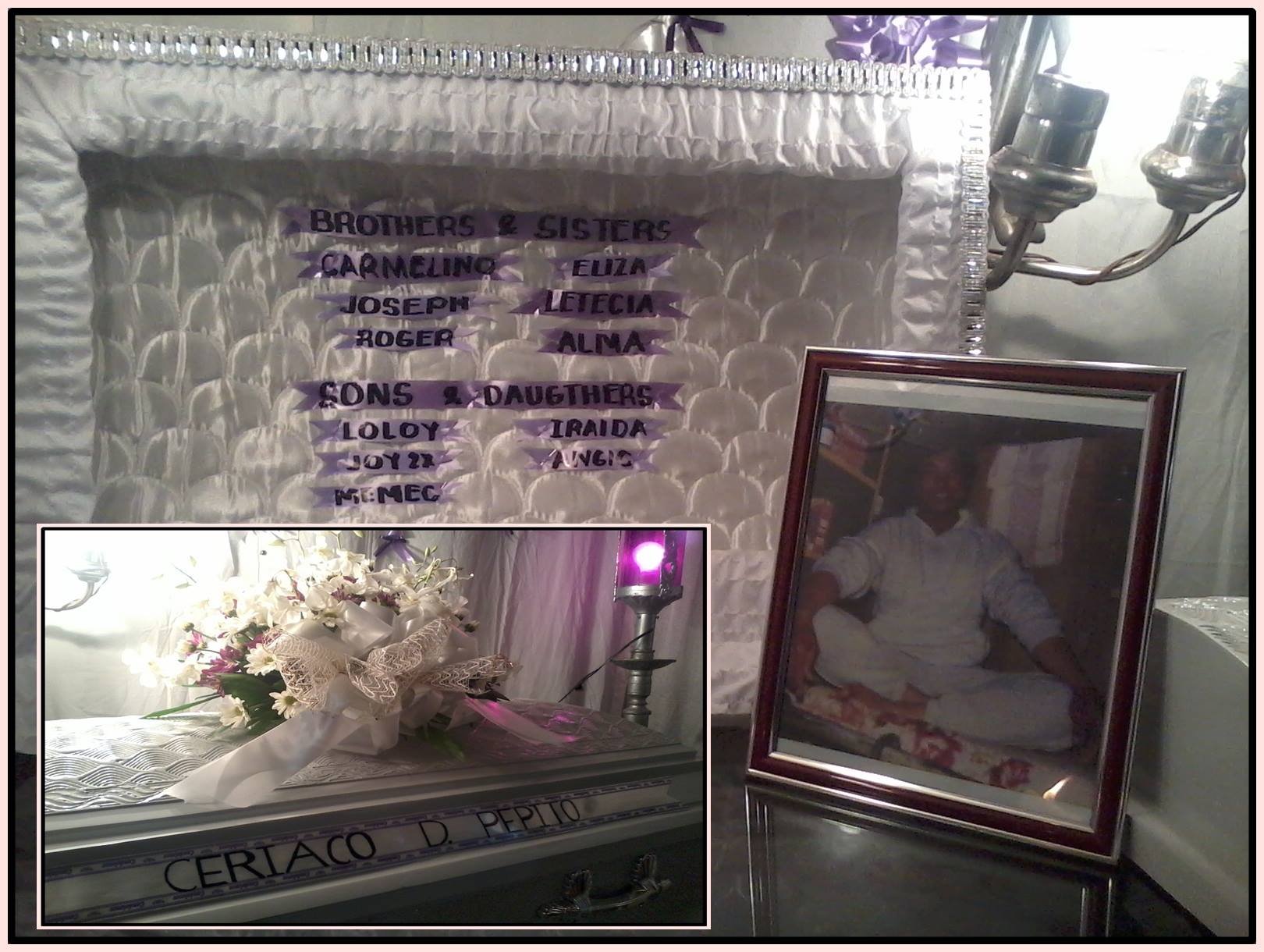 Photo credits by Renatology (Sony Xperia Aqua)
---
He was a kind hearted person to all living things in this world. He taught us more about life and respect its existence. He was a hero and a champion of those who are powerless/voiceless when he was still young and living in the indigenous community. He is also a protector not only to his family but also to those who are fragile, vulnerable and weak. He will do his very best to protect them and shelter them from harm and life threatening hazard. He was a healer of those who are broken, shattered, fallen and down. He heal them with inspiring stories and heavenly wisdom. He heal people with jaw breaking jokes and encourage life tips and advise.
He was an ordinary man who undergone so many trials in life in multiple layers and stages. He was a man positively molded by scars and wounds. He was a man who will sacrifice everything he can for his family. He was a man who doesn't want to show his weakness (tears and illness). He was a man who will go through pain, struggles, difficulties, hardship just to ensure his family is happy and love.
He provide not just the need of his family but also lessons and learning that will equip his family into a better one. He provided happiness and joy in simple ways. He provided laughter and smiles not only in his house but to other houses he could reach. He provide positive change not only to his family but also others who are close to him and near to him.
He was also a man who undergone failure, imperfections, flaws, downfall and brokenness. But despite all those he ask forgiveness and understanding in order to bounce back just fall. Even if he was in pain and suffering you shown us endurance, perseverance, patience, and resilience. He didn't just gave hope and light to his family but also to everyone around him.
If given the opportunity to bespeak with you and spend time with you. I would love to spend it you're old ways. Cooking in public for supplementing feeding and distributing your mouth watering meal to the children while sharing old stories and tales which entails life changing realizations and learning. You will always be my idol. Thanks for everything Pa.
Thank you for the guidance, lessons, tips and advise. Forever in debt for all the inspiration, encouragement and uplifting moment you have shared to us. We love you always. And we miss you badly.
---
I would like to invite the following individuals to share their message to their father /dad/papa/tatay/itay/tatang this father.'s day.
@baby07 @hiddenblade @godlovermel25 @fiel04 @diosarich @drueeey @iyanpol12 @g10a @meetmysuperego
---
I would like to thank @mermaidvampire for inspiring me to make this piece. Thank you for sharing stories of your dad.
---
I would like to thank from the bottom of my heart sir @surpassinggoogle for being such a generous person, who possess gentle heart. His kindness have touch many lives.
Please support him as a witness by voting him at https://steemit.com/~witnesses and type in "steemgigs" at the first search box.
If you want to give him witness voting decisions on your behalf, visit https://steemit.com/~witnesses again and type in "surpassinggoogle" in the second box as a proxy.
Kindly support
#busy.org, #teardrops #untalented, #steemgigs, #steemsecrets, #ulogs
Thank you
@resteemsupport @steemunityph @steemitfamilyph @tilphilippines @followforupvotes
@speedvoter @steemph.iligan @steemph.curator @resteemable @trufflepig @steemitboard
@resteemvote @booster @steemingheart @steemitfamilyph @philippines @steemitworld @steemitresteem @esteem @minnowlife @steemitfamilyph @voterunner @minnowhelper @postpromoter @steemitpowerupph @bestofph