Let's show some love towards father
Hello everyone!
I'm back after 2 weeks . I'm here from last 10 months, frst four month I was continue but last 6 month I became lazy & didn't get enough time due to daily schedule & study. Randomly posted something. Everyday I thought to write something & have lots of topic but always failed to express my views.
Today is father's day, so I put my books a side & started to write sometimes. Now a days I've lots of feeling, swamped with emotions. Lots of thoughts popped in my mind. Let me try to express 😅
First I want to wish my father : happy father's day my Superman. And father's day to all fathers.
A Father plays an important role like a mother in our life. He provides all facilities , all comfort & trying to fulfill all aur demands. All father did it. He is the person who puts in every ounce of his energy in Making us Happy.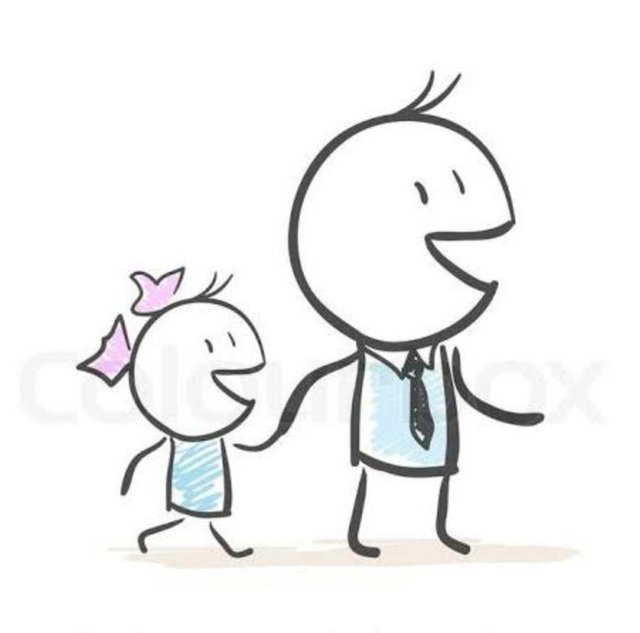 But generally we couldn't express our love , respect to him. Father's day is all about celebrating and expressing the gratitude and love towards him.
My father always tried to fulfill my wishes. Give me lots of love & time. He is the one person for me in millions who has been there with me in all my thick and thin. When whole world opposite to me he hugged me and said don't worry I'm with you. Loved me & support me. That day I felt that sometimes we failed to understand our Father.we thought that he always scold us, have problem with our freedom , but actually he is worry about our safety , for our future. He try to escape from all evil.
Papa, thanks for being by my side even when I thought I'm independent, but a actually I needed you .
I remembered always he taught me life's lesson. He taught me everything.
The older I get the more I realize how important it is to have a father like him . as a daughter I feel more love because I know soon I've to go another home. Where no one can love me like him. No matter where I go in life , he'll always be my number one man, my superhero.
Sorry for all my foolish act & mistakes and thanks for everything.
I love you with all my hearts.(。♡‿♡。)