I really feel like a fashion show commentator doing this. So I go with the second part, it is surprising the amount of clothing I get on twitter. So here we go, today's collection is not exactly characterized by the opportunity to wear any of these clothes on any day.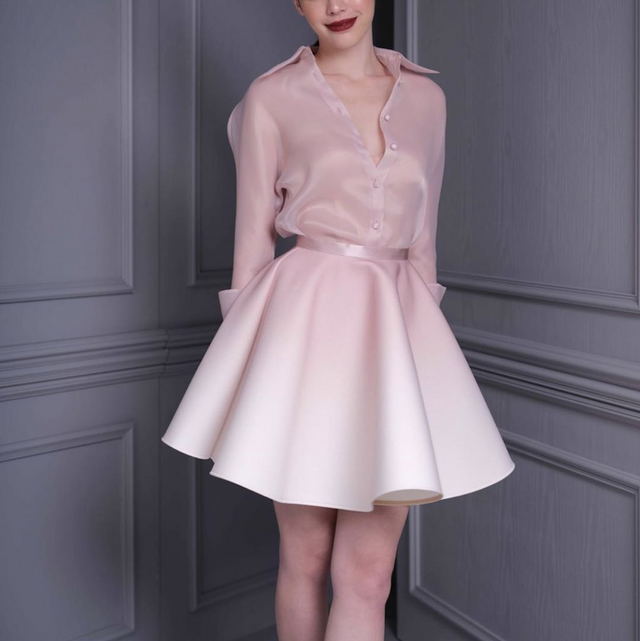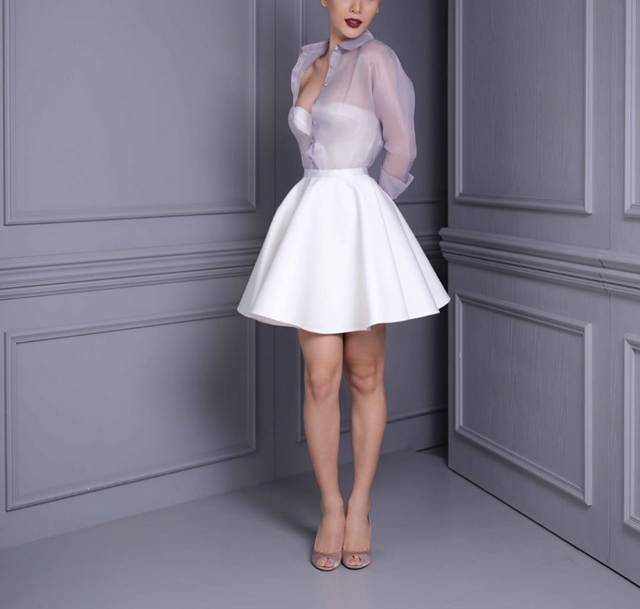 ---
It is possible that this is the simplest thing we will see today, it is a tender girl's outfit, the style that could be Regina George's family but a little sweeter. I like the skirt, it looks like silk, and I don't know I'm curious to know what it feels like to have it on. The second is my favorite compared to the first.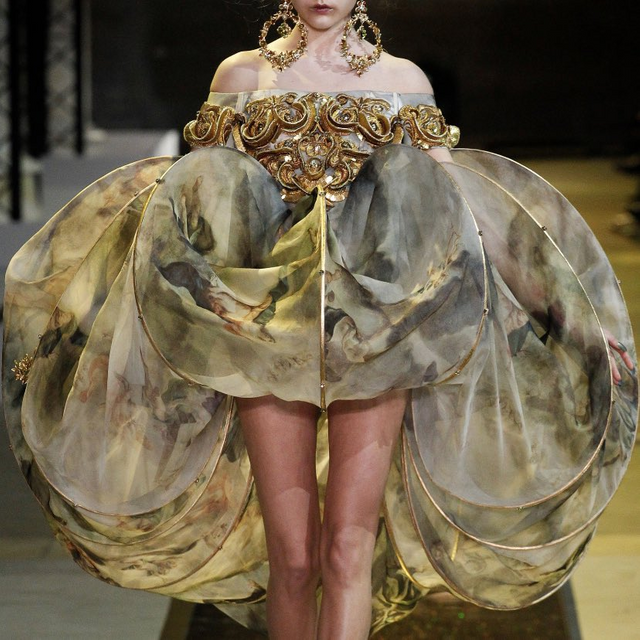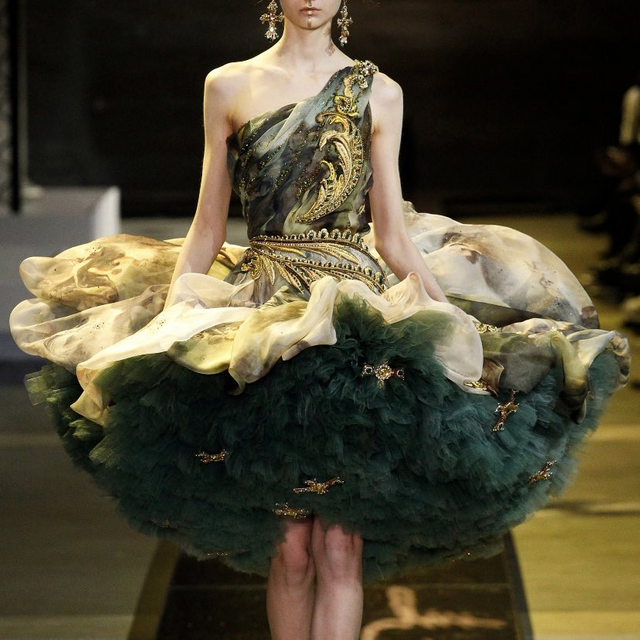 ---
I would never wear this. Unless of course she's a super famous model, and she needs to wear it on a catwalk. Although it seems, it will not be in this life. This is extremely royal, although of course we wouldn't see Kate Middleton wearing this, I mean fictional royalty, you know this outfit could be worn by one of the girls from The Selection book. Anyway, this shade of green does not really attract attention, but I like this combination. Of both dresses, the second is certainly better; It looks like something out of Dragon Ball.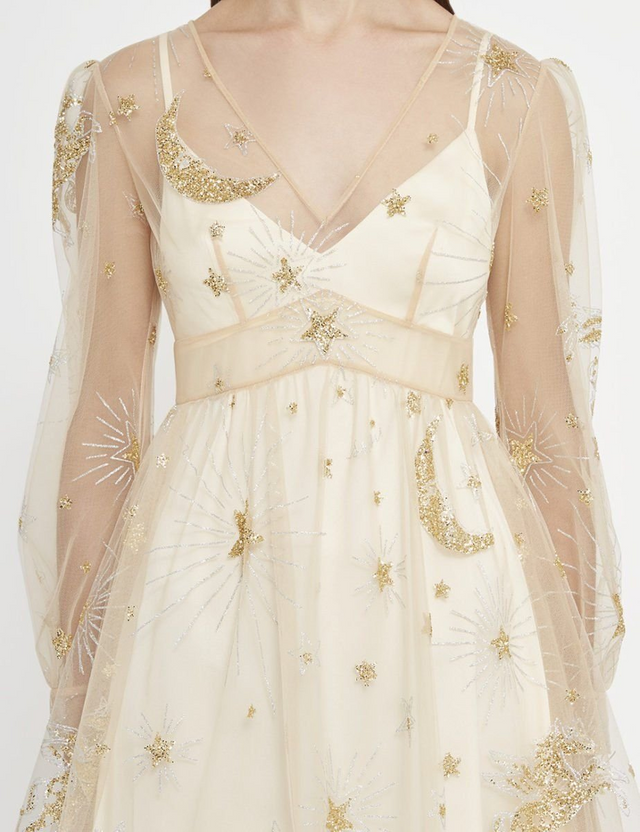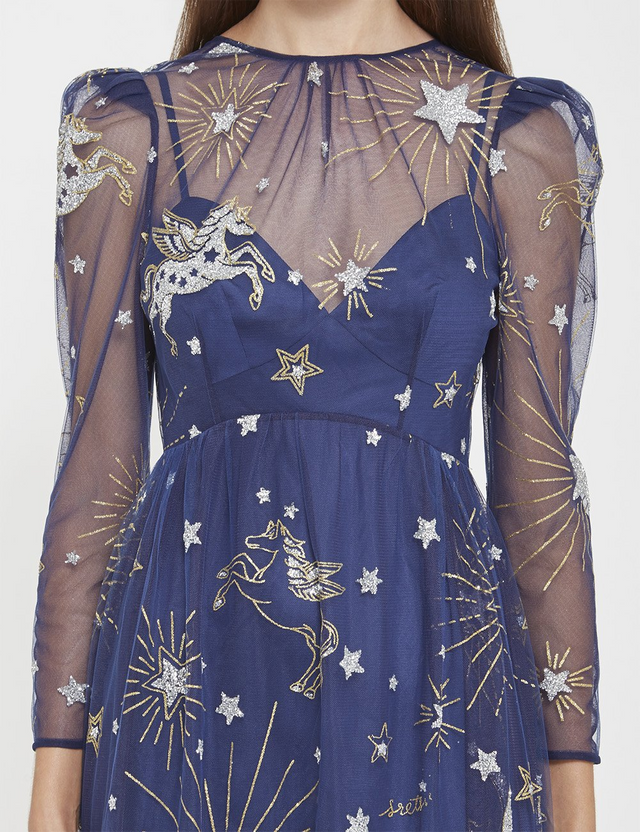 ---
You don't know but I have an obsession with dresses that sparkle star shine, cosmetics, or the universe. It may be because I'm writing a fantasy book about something related to this and I'm building my character's closet. Well, this would definitely go. It's cool, you could use it in real life. I love. I don't think I can even choose between the two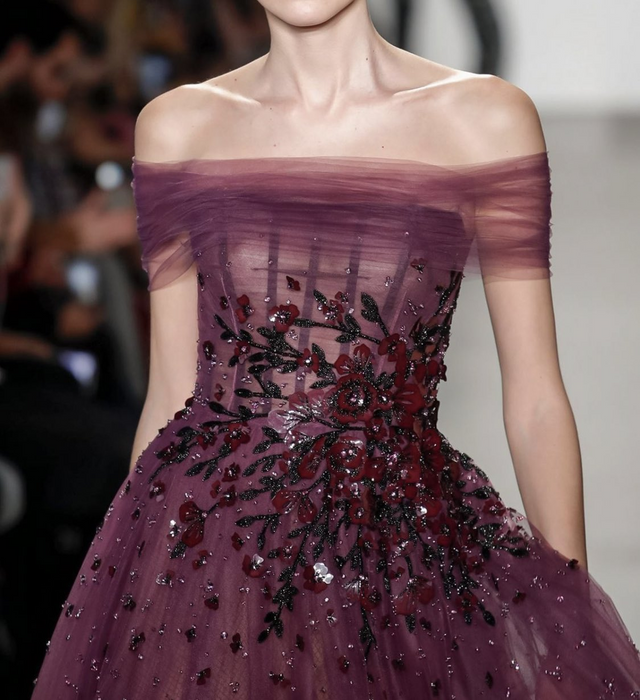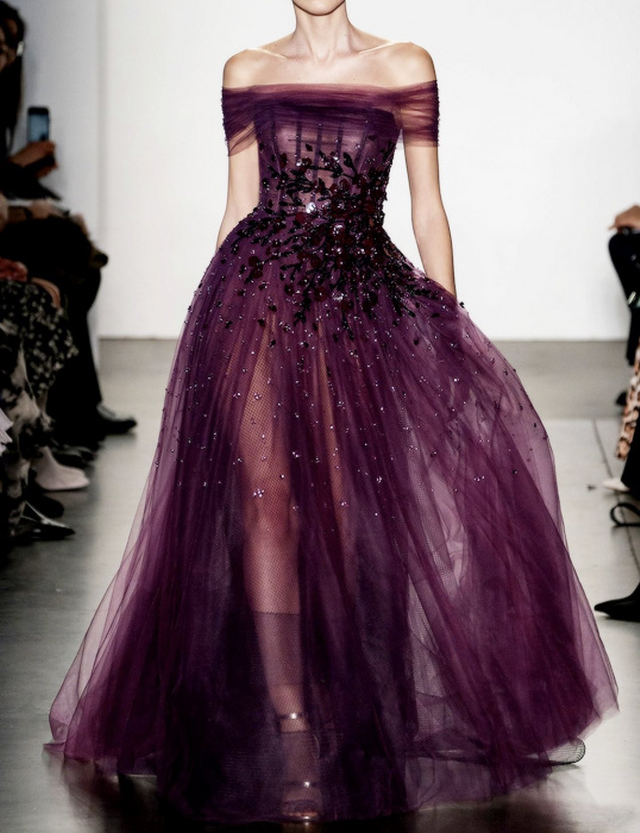 ---
Finally, this dress is a Pamella Roland from the Fall 2019 collection. Isn't there a wedding nearby? Invite me to wear this dress. If I had it, and I also had the confidence to use it on my college graduation - I would definitely use it. But it is cute, more than cute, I think it is burgundy color. And the flowers on her hip is such a high touch.
That's all my comments for today. Tell me if you like them or send me twitter links of dresses that you like, I will see them. Have a nice day.