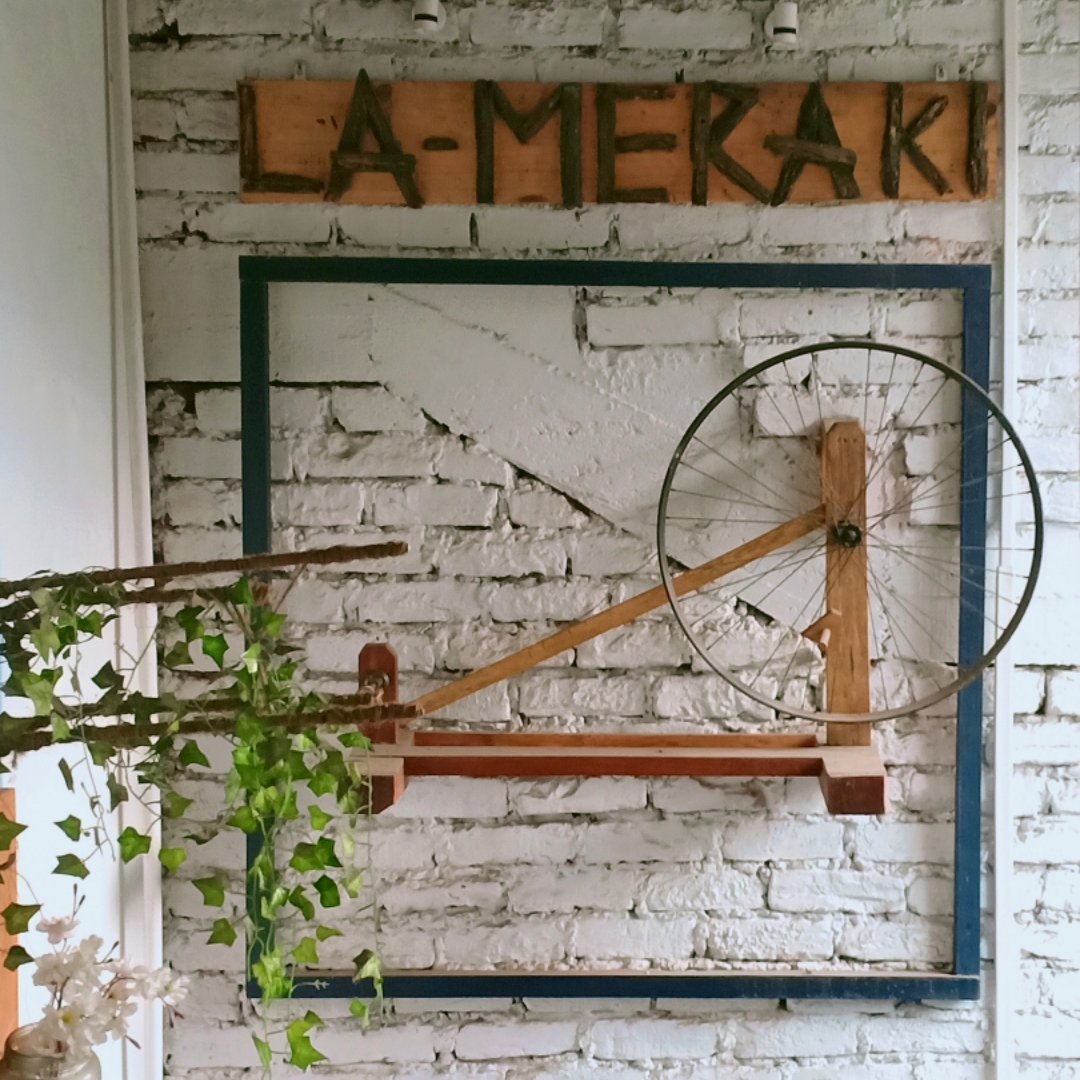 ---
"La Meraki". The etymological meaning of the word goes as follows:
"La" is taken from French which means "The" and Meraki" is a word that modern Greeks often use to describe what happens when you leave a piece of yourself (your soul, creativity, or love) in your work. When you love doing something, anything, so much that you put something of yourself into it.
And it's the name of my girlfriend's boutique. It is from Guwahati, Assam (India). And you can see one of the branding of her concept in this photo.
The wheel you see reflects the "Khadi" spectrum of Indian textile industry. That wheel is supposed to be used in making hand woven clothes...making threads out of silk, cotton and other natural raw sources of fabric.
She is a designer..a fashion designer..so the dresses made here are custom made, from her own designs, from her own hand.
She uses a lot of ethnic as well as modern concepts in her work. Next time I might show you some of her designs 😉
---