Inspiration can come from interesting places sometimes...
I've never been much into exotic high-fashion. But when my wife showed me a couple YouTube videos from Dutch designer, Iris Van Herpen... holy fuck.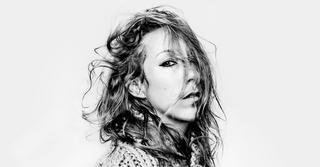 Straight up: this woman must be pulling her designs right out of hyperspace.
Completely innovative styles that are 3D-printed, this lady's work has "DMT" written all over it.
Whether she is actually drawing her inspiration from the psychedelic realms or not... who knows. Though, it wouldn't be surprising, as there's a quality to her art that not only seems like it would, but that almost activates some of those states by the simple act of watching these masterpieces in motion.
Not much more to say here.
Thus, I hereforth share a couple outstanding videos featuring the work of ingenious designer, Iris Van Herpen for your transcendental viewing pleasure...