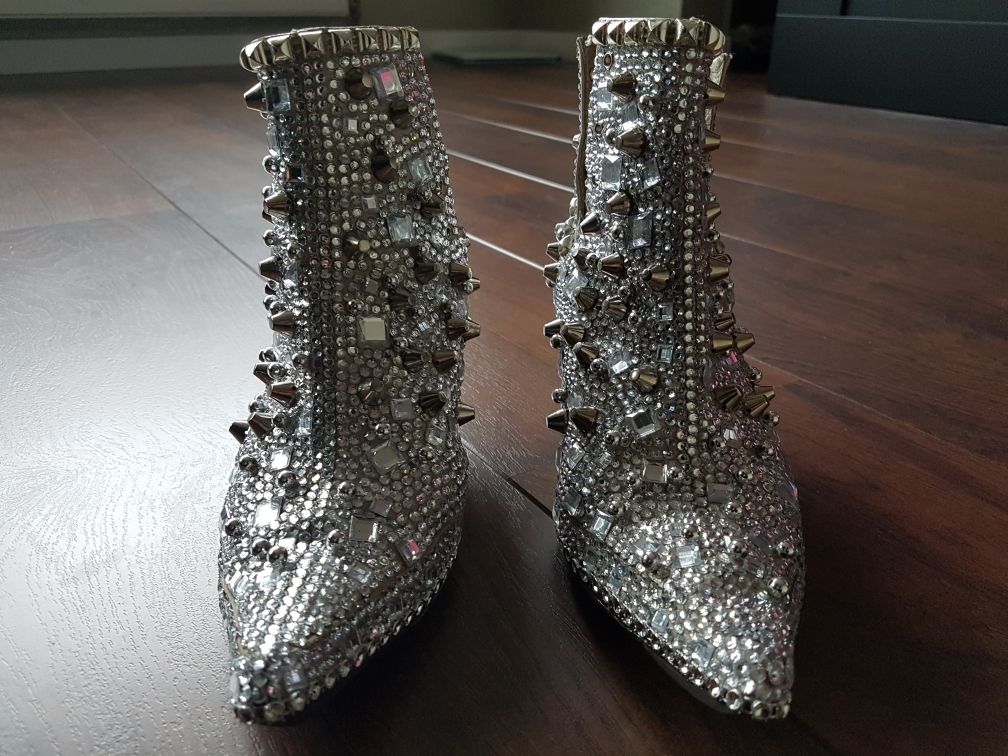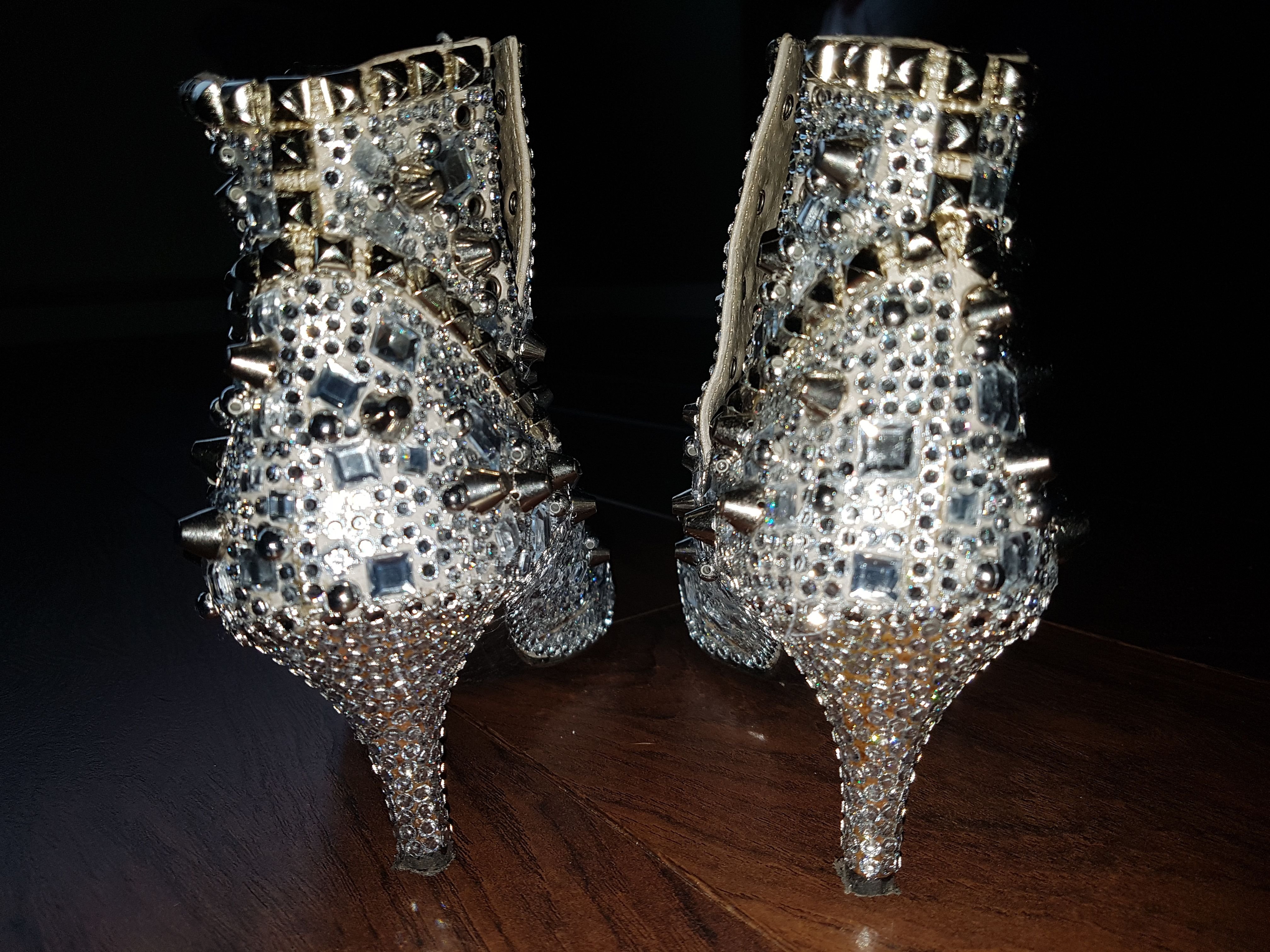 Three weeks ago I started transforming these old boots into $1,000,000 boots. I thought I could finish that same day. I thought it would take me maximum 4 hours. Well guys, It took me 20 hours! Every time I thought I worked 15 minutes on these boots, I worked already an hour. It felt so weird. It felt very relaxing gluing all the diamonds seeing my boots slowly, very slowly turning into sparkling boots, but time was really flying. So I worked on these boots every weekend for a few hours and on other days a few hours. I just couldn't finish it the same day.
I wanted to throw away my ankle boots that I wore 10 years ago. These ankle boots were my favourite boots at that time. Then I suddenly had the idea to make a project out of them. I wanted to turn these old boots in to a $,1000,000 ankle boots. So I bought hundreds of diamonds, studs and silver balls and tubes of textile glue.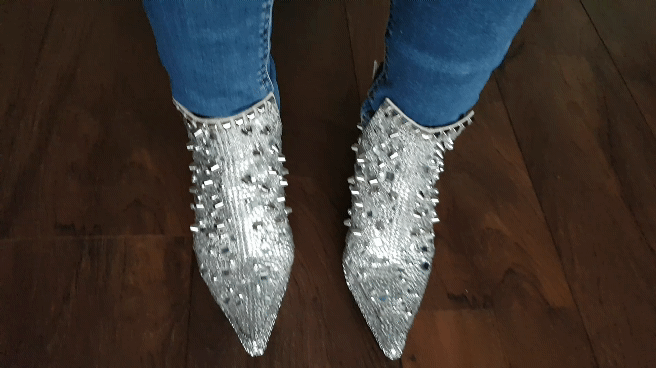 The making of the $1,000,000 boots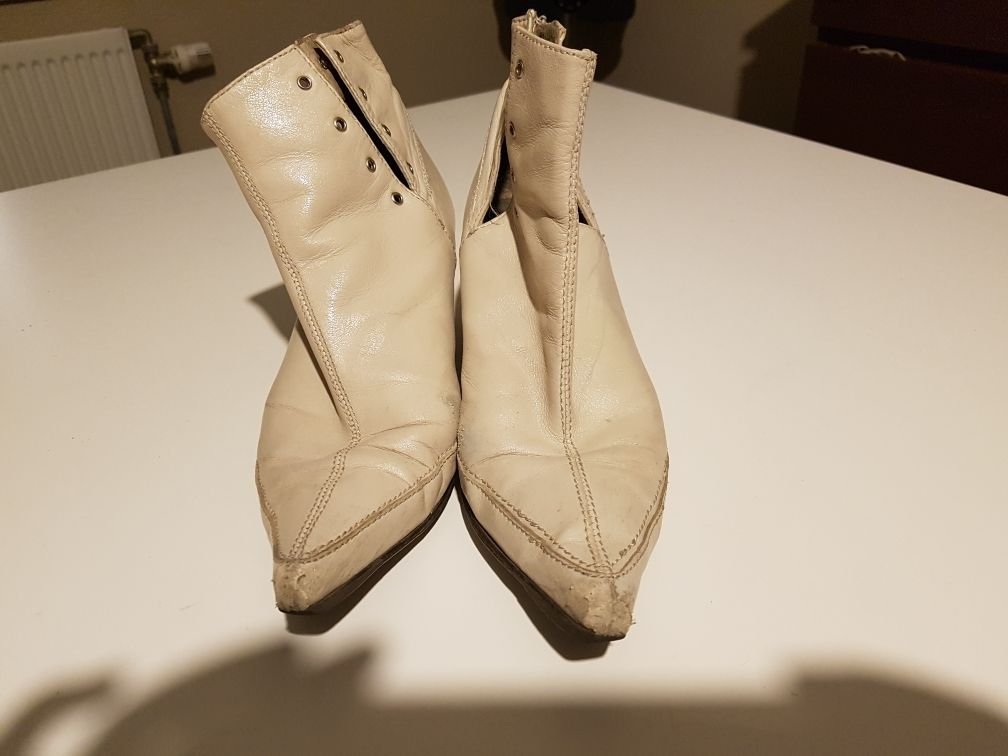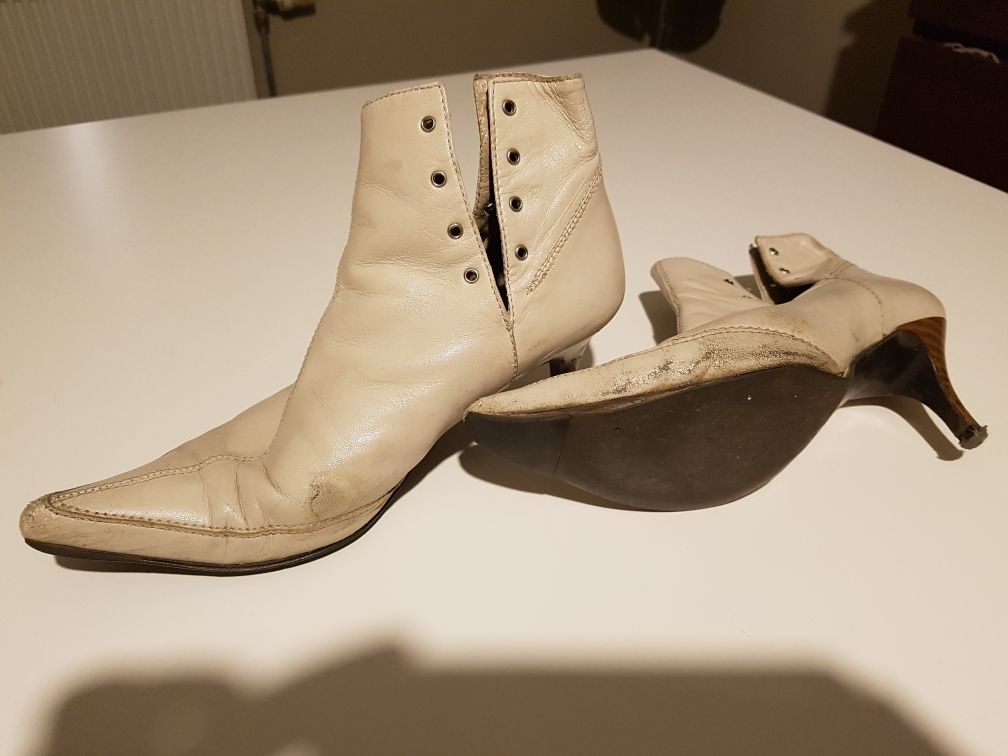 These are my old ankle boots. As you can see they look very vintage and I had to bring them couple of times to the shoe repair shop.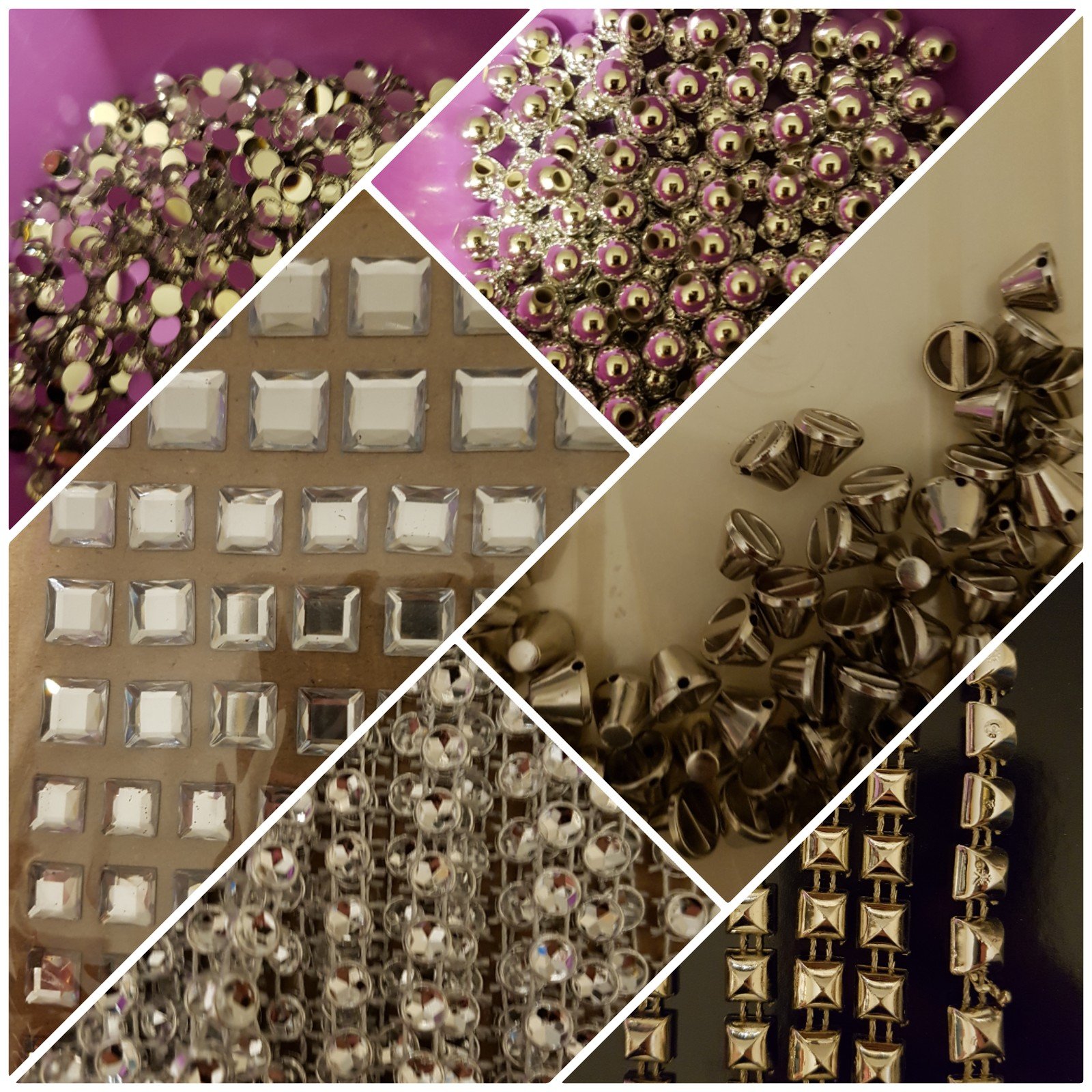 Items I bought:
Diamonds
Square mosaic plastic mirrors or square diamonds
Silver balls
Loose studs
Silver string of beads
String of studs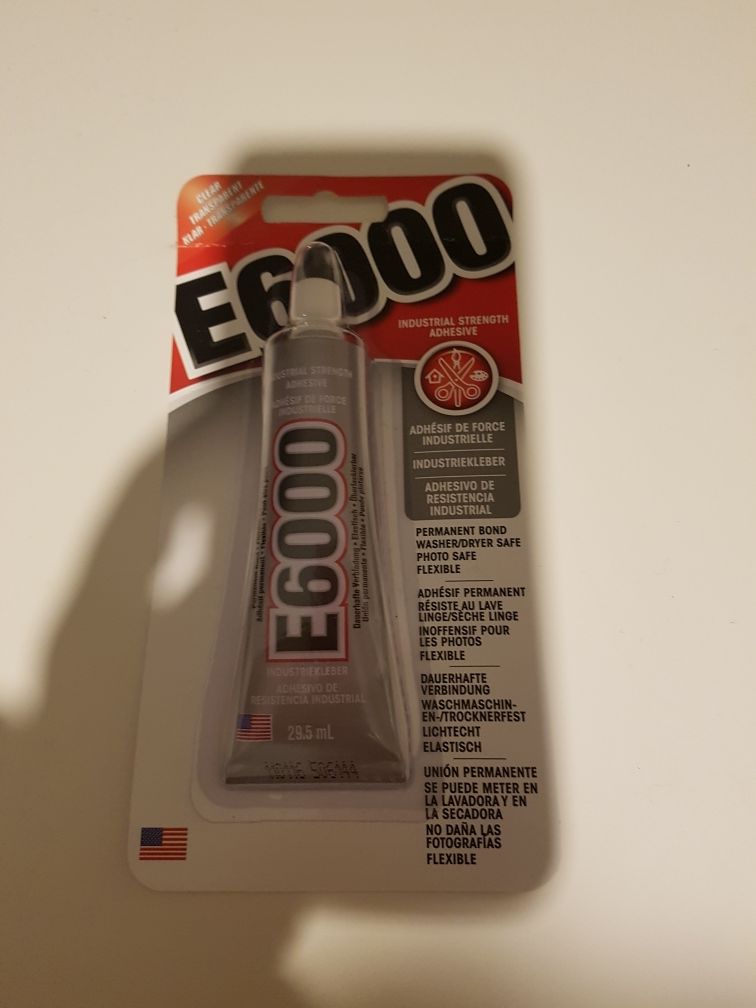 I was looking online what the best glue is for gluing all these sparkly items. I found out that the E6000 is the best glue for textile and shoes. I had to order them online because this is American glue and are not sold in Dutch shops. This is the best glue because when they dry, they are giving your boots a transparent shiny glossy look rather than yellow or white.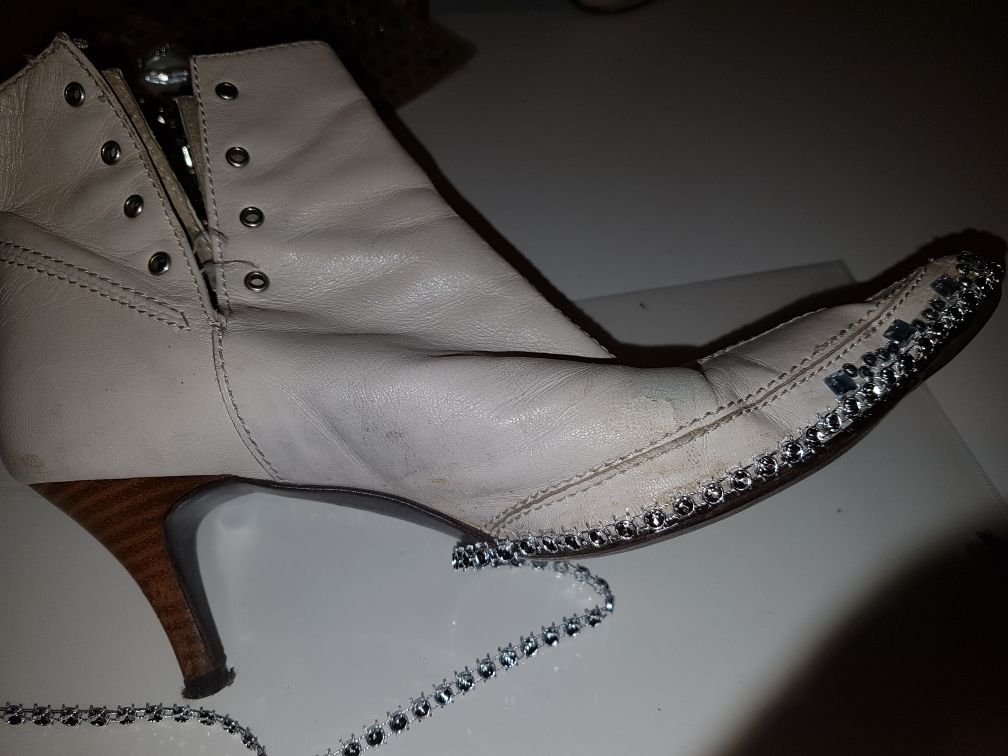 When I started, I wasn't sure where I should start and I just wanted to dip the boots in a bucket of glue and sprinkle the diamonds and studs all over them :-D. Of course they wouldn't look like they look now. So I started to glue the string of silver beads on the sides.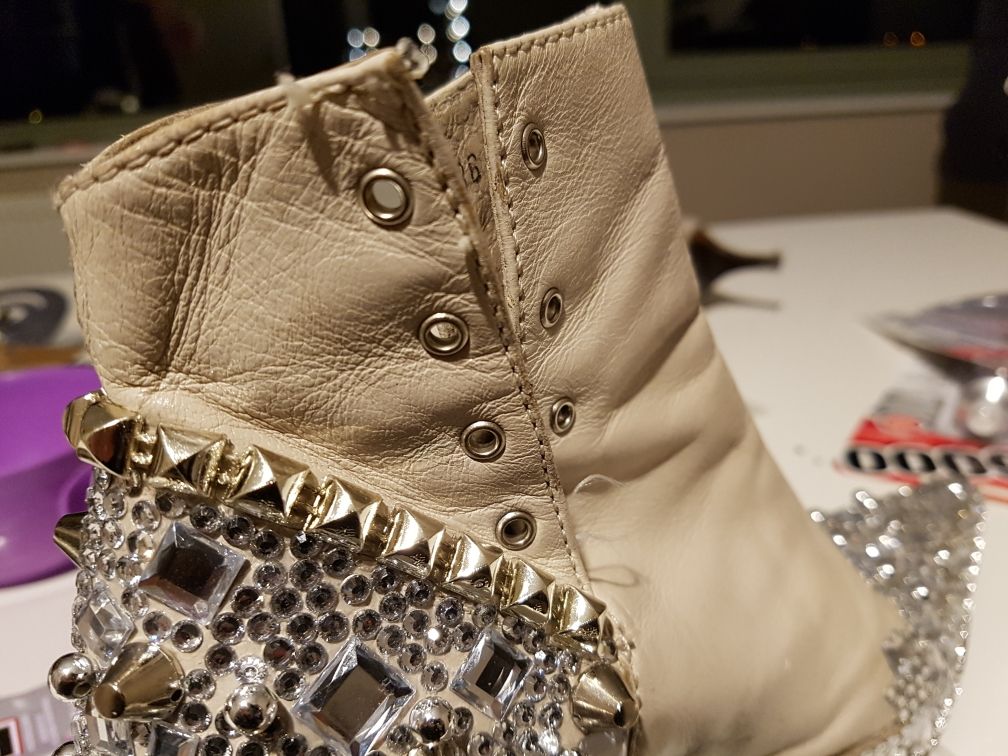 I bought first only 1 tube because I thought the glue would be very liquid but it was a bit thicker so after a while I ordered online another 4 tubes to be on the safe side.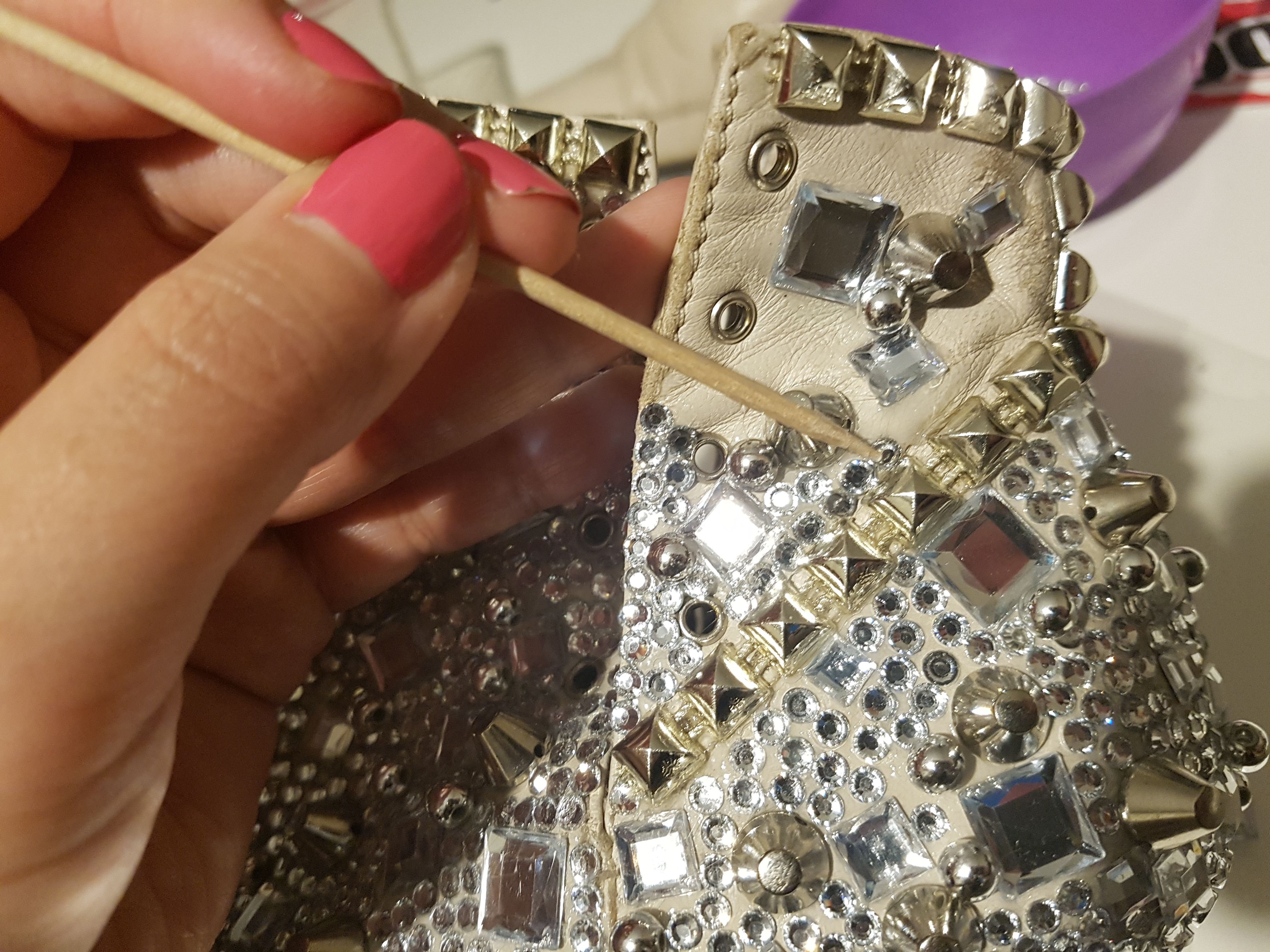 Gluing these sparkly items/objects gave me really peace :-). I just wished the time wasn't flying.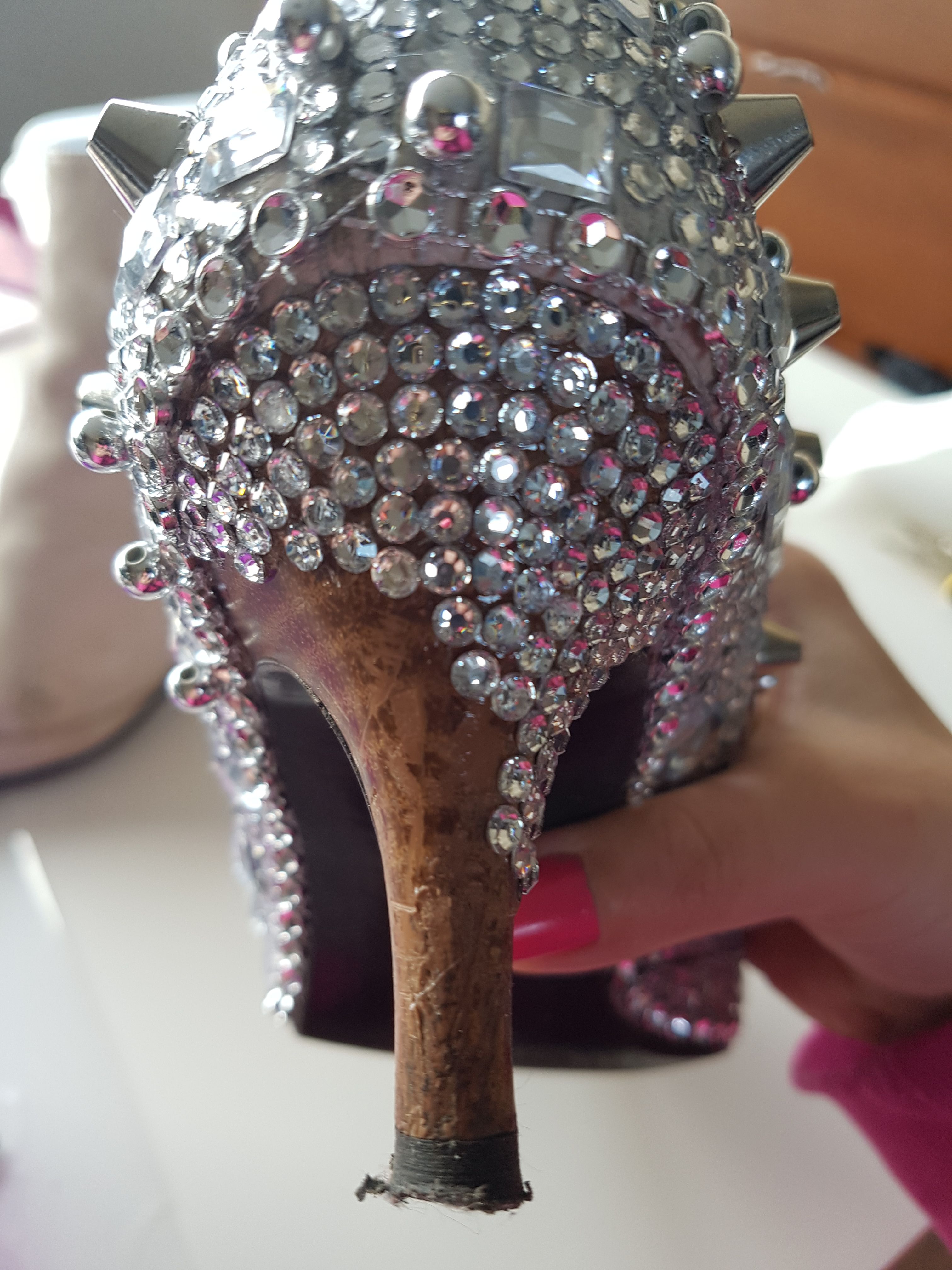 The heels were nicer with diamonds so I decided to glue the heels with diamonds too.
One boot is done. Up to the next.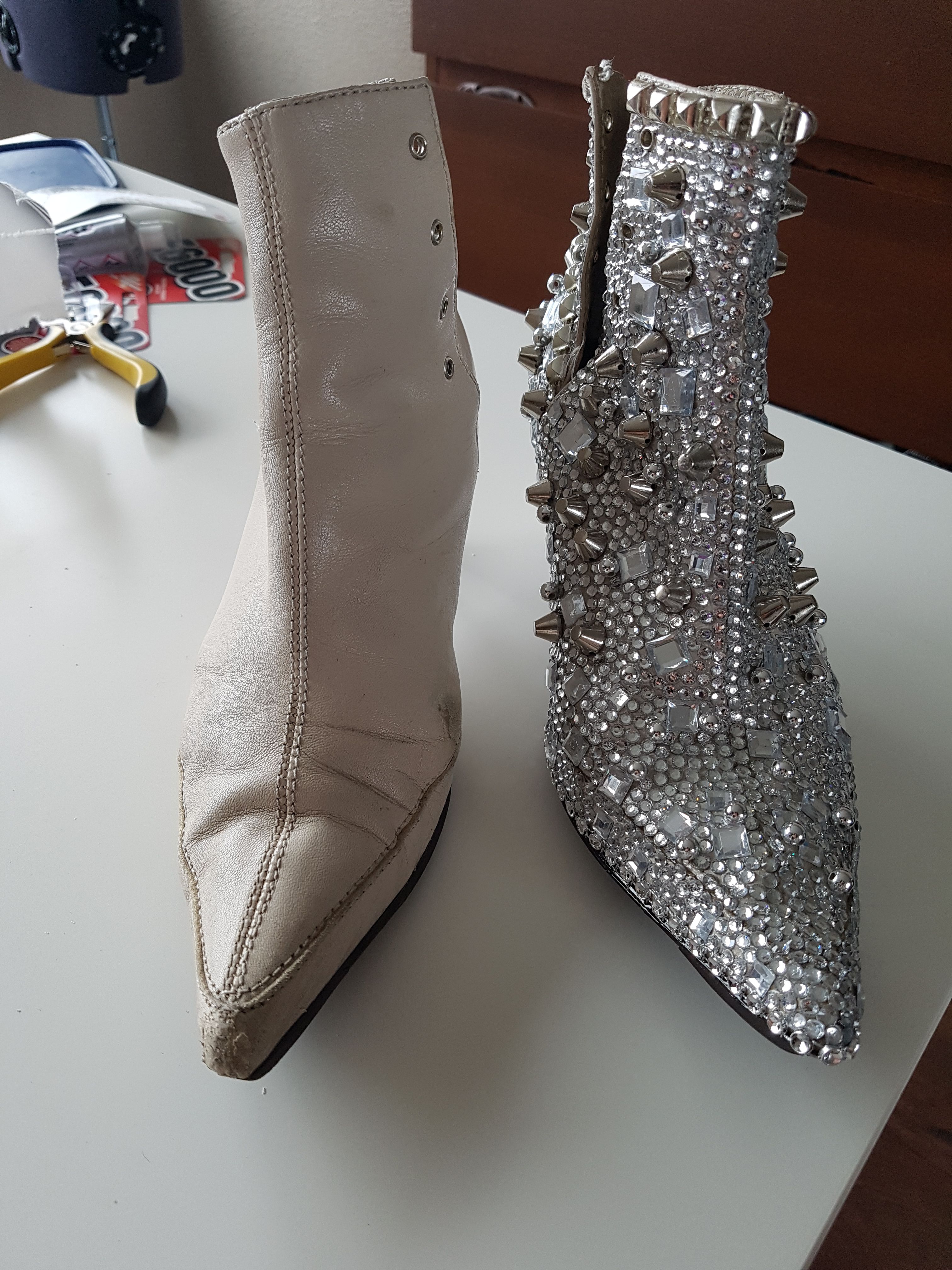 I did the same way with the second boot, only this time I glued the studs, silver balls and square diamonds first and later glued the diamonds. I didn't want the second boot to be same but I do wanted a little bit equal so the amount of studs, silver balls and square diamonds are the same for the second boot, but they are just randomly glued.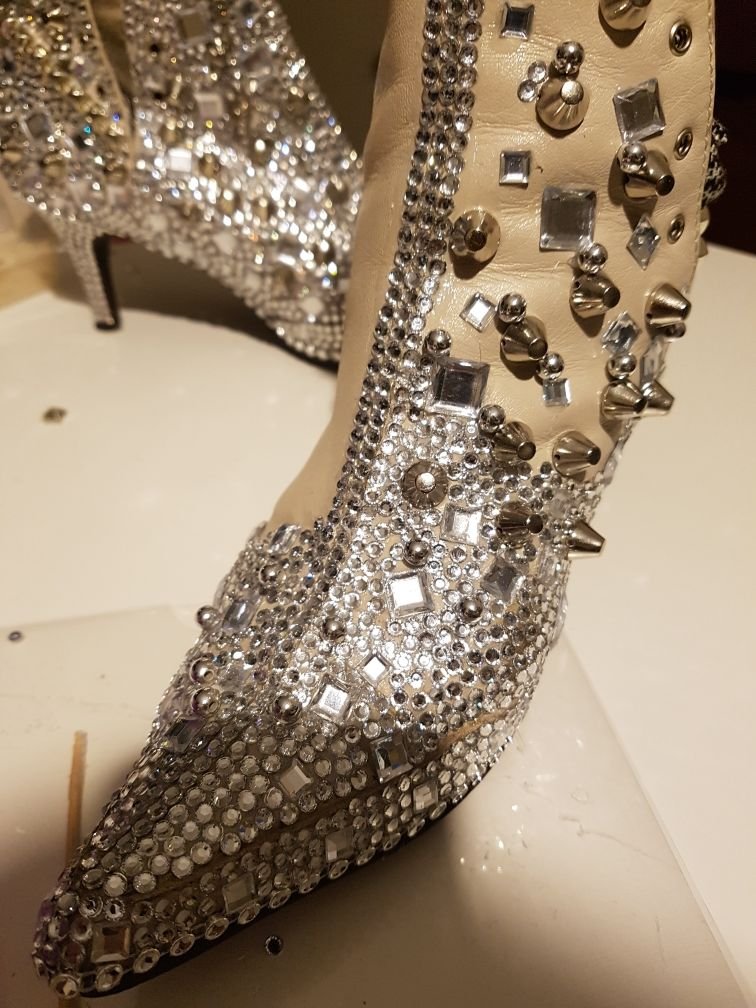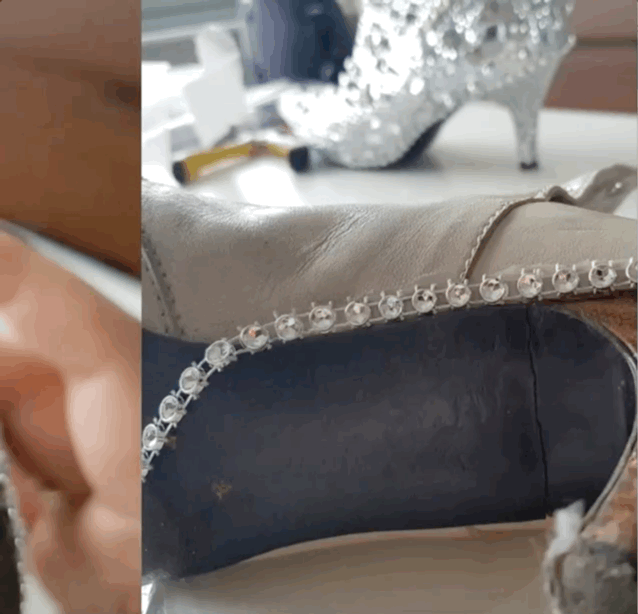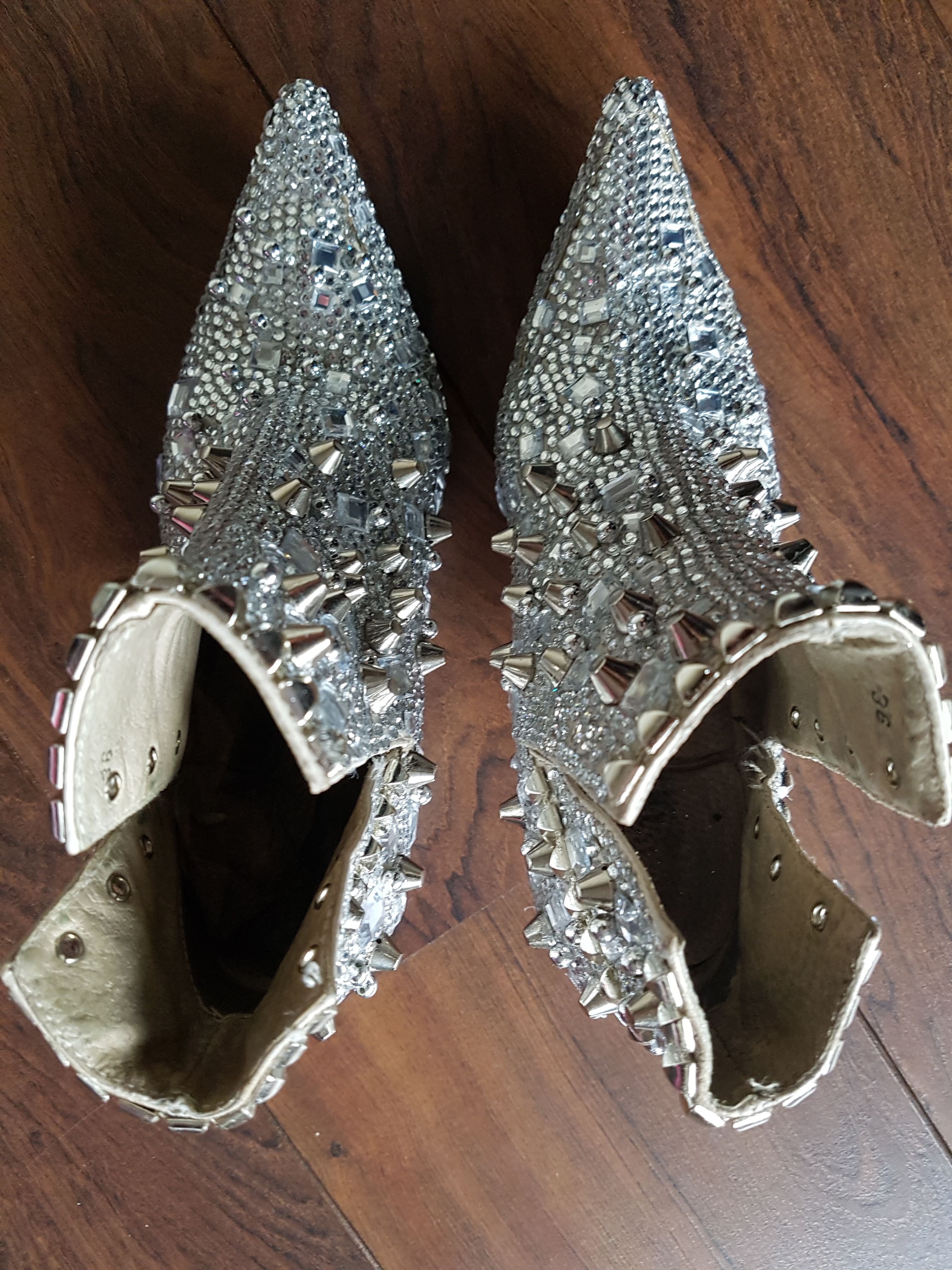 I know women love diamonds and would love to show their real diamond ring, but I think if you have diamond boots, you don't need to show them because they will sparkle in any one's eyes who is walking next, front and behind you:-D. The boots are covered with hundreds of fake diamonds but who cares if they are fake? As long as they are blinging right? ;-)