A story that interests us all: Benefits of bees in nature.
Bees significantly increase the yield of fruit and vegetable crops.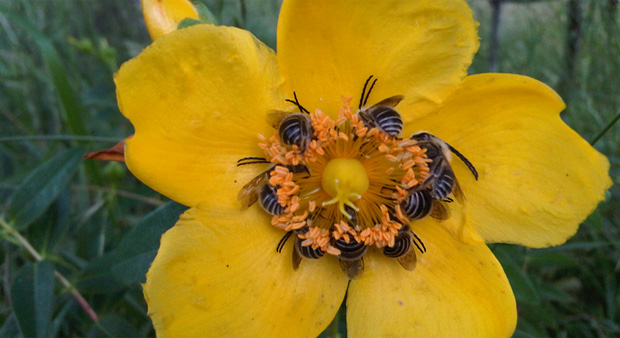 Source
Honey bees, which actively participate in cross-pollination of plants, increase their productivity and vitality, which contributes to the reproduction and increase of the surface of the green mass of the earth, providing all other living organisms with plant foods , replenishment of the atmosphere with free oxygen and its release of carbon dioxide, which accumulates solar energy on earth, largely determining the state of the entire biosphere.
Bees differ from other pollinating insects of flowering plants in that they can create large food reserves in the form of honey and bees, produce wax, poison, royal jelly and harvest propolis.
One cannot avoid admiring the efficiency of the family of bees, but everyone who decides to associate their destiny with bees must remember that bees become the joy of only that land in which gardens and fields bloom profusely.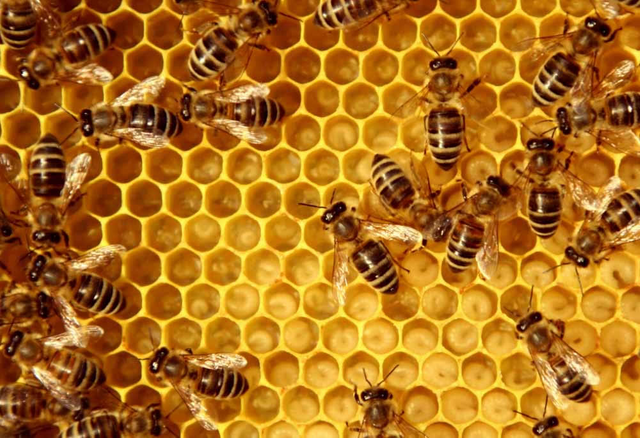 Source
With the help of a special training of bees, they can be sent to any agricultural area chosen by a person or to a greenhouse for multiple pollination of plants. This provides not only crop growth, but also product quality.
Beekeeping as an agricultural technique is an effective reserve for the successful implementation of the food program.
This section discusses the role of bee pollination in increasing crop yields.
In large areas of industrial agriculture, where many forage, cereals and oilseeds are grown, the area under orchards and berries is growing, vegetable cultivation is developing intensively (however, yield is still low), the use of bees It is especially relevant.
In the complex of agrotechnical methods for the growth of high yields, a sufficiently complete cross-pollination of flowers is necessary, which is mainly achieved with the help of honey bees.
Agriculture can suffer large losses annually due to the low pollination of buckwheat, mustard, rapeseed, fruits, vegetables and other crops, if the farms that grow these crops do not have bees.
In the absence of bees, many crops, even with the best agricultural technology, cannot produce a good crop.
Unfortunately, in many agricultural companies when making technological plans and maps, the pollination of bees is not planned and the income that beekeepers generate is ignored.
This post describes the experience of using bees to increase crop yields.
Sources: