Hey guys! We are going to discuss the fantasy impact of the additions and subtractions on the Kansas City Chiefs. We are half way through with this series, so it's all downhill from here! If you missed my last article, it was on the Jacksonville Jaguars, you can check it out here.
Let's go!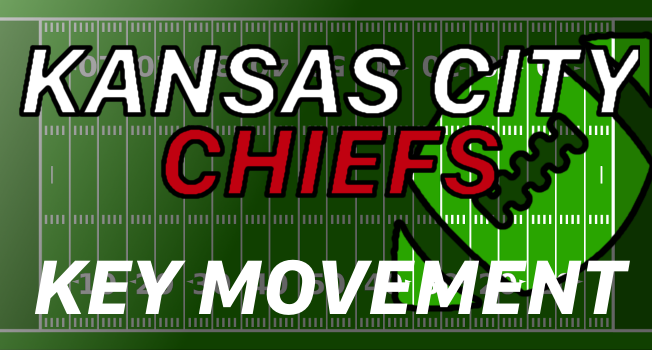 Kansas City Chiefs
Key Additions: Patrick Mahomes QB (N/A), Kareem Hunt (N/A), C.J. Spiller RB (52.8), Andrew Tiller G (72.7)
Key Subtractions: Jeremy Maclin WR (67.2), Jamaal Charles RB (61.7), Knile Davis RB (53.3), Nick Foles QB (68.7)
Takeaway:
I love what the Chiefs are doing. The moves are subtle enough where ADP's are low, but the upside is there. Even the subtractions are great, the low cost ADP of Maclin is ripe for the picking. When I talked about the Ravens, I mentioned Maclin's criminally low ADP which has stayed around WR45 at 124th overall. This is such a great value, for a low-risk addition that will likely give you at least FLEX value, if not higher. He is a steal at this price.
With Maclin leaving, this also gives a huge boost to Tyreek Hill. I absolutely love the potential that Hill has, but we also have to remember that this offense is run by Alex Smith, so we should temper expectations a bit. Still, his ADP is WR24 at 52nd overall, which isn't a steal, but I think its good value and there is a strong possibility that he outperforms in this spot. I'm always looking for value in the draft, and this is a value pick to me. Hill's talent is undeniable. He is explosive. He can catch. He will now have the volume.
Now, as much as I love Hill and I think he has the talent to be a WR1, there are two things working against him becoming a legitimate WR1 for fantasy: quarterback Alex Smith and the fact that he was incredibly efficient last year. Yes, efficiency is a good thing, but Hill is due for a regression in this area, I just can't see him replicating a touchdown per 9.4 touches. For comparison's sake, Antonio Brown had a touchdown every 9.1 touches. The Chiefs are not the Steelers and Alex Smith is not Ben Roethlisberger, I don't think it's very likely that Hill can keep up that type of touch to touchdown ratio. Hill also caught 73.5% of the balls thrown his way. Using the Brown comparison again, he caught 68.8% of his targets, which is still a fantastic rate. Even though Hill is sure to regress in efficiency, his volume is sure to increase as the new Z receiver in Andy Reid's offense. This position has proved to be fruitful for fantasy for many years now, so draft Hill confidently as your WR2 that can also provide WR1 performances some weeks.
The Chiefs also lost running backs Jamaal Charles and Knile Davis over the off-season. Davis has become somewhat of an after thought over the years due to poor play and lack of opportunity. Charles has had to deal with multiple injuries over the last two seasons, which has his fantasy stock hanging on by a thread. I talked about Charles when I did my piece on the Broncos, so check that one out if you haven't yet.
The departure of those two makes it seem like the Chiefs have confidence in starting running back Spencer Ware, but I would not buy into his RB18 at 45th overall ADP. The Chiefs still have Charcandrick West, signed C.J. Spiller (the ultimate fantasy tease), and more importantly selected Kareem Hunt in the third round of a very deep running back draft. This is a situation that I will personally steer clear of, but if you have to select one I would take Hunt at RB38 and 105th overall as the better value. Ware will likely enter the season as the starter, but Hunt is good enough to eat into Ware's workload as the season progresses. This stinks like an RBBC for a majority of the year, which is why I'm not buying in at Ware's current ADP.
The Chiefs also let backup quarterback Nick Foles leave the team, and moved up in the first round of the draft to select Patrick Mahomes as their "quarterback of the future." Obviously, Alex Smith will be the starter going into the year, but Mahomes has some serious arm strength and could potentially provide this offense with more explosive plays. Keep an eye on this situation, I'm not sure Mahomes would be starting material in 12 team or less leagues, but I do think if he starts it could provide a boost to Hill, and maybe even a guy like Chris Conley, for more downfield looks.
The bottom line: The Chiefs made some underrated moves that could end up being sneaky good for fantasy owners that can recognize the potential here. Hill's ADP is still depressed enough to be a value pick even though Maclin is gone, who's ADP is also far too low after joining the Ravens. Charles also has a very reasonable ADP after leaving the Chiefs and joining the Broncos. Although I'm not a fan of Ware, I think if you want a piece of this backfield then Hunt comes in at a solid ADP and is a reasonable draft choice at his position.
Draftable Key Additions: Kareem Hunt RB
Keep an eye on: Patrick Mahomes QB
BONUS TIP: If you draft Hill, consider taking the Chiefs D/ST. If Hill continues to return kicks and punts for them, he has an opportunity to score any given week. If he scores on a kick return, you get the touchdown for Hill and for the Chiefs D/ST unit. The Chiefs should have a top 5 unit once again, so it's a pretty sweet combination. I use this strategy often in DFS, but it's worth doing in year long leagues as well.
If you enjoyed this article and you play fantasy football, you should definitely hit that follow button and smash that upvote button! Next up, I will be evaluating the key moves on the San Diego Los Angeles Chargers.
If you are new to this series, check out my addition/subtraction fantasy analysis on the teams below and be sure to read my future articles. I will be covering all 32 teams.
Fantasy Football Key Movement: Arizona Cardinals
Fantasy Football Key Movement: Atlanta Falcons
Fantasy Football Key Movement: Baltimore Ravens
Fantasy Football Key Movement: Buffalo Bills
Fantasy Football Key Movement: Carolina Panthers
Fantasy Football Key Movement: Chicago Bears
Fantasy Football Key Movement: Cincinnati Bengals
Fantasy Football Key Movement: Cleveland Browns
Fantasy Football Key Movement: Dallas Cowboys
Fantasy Football Key Movement: Denver Broncos
Fantasy Football Key Movement: Detroit Lions
Fantasy Football Key Movement: Green Bay Packers
Fantasy Football Key Movement: Houston Texans
Fantasy Football Key Movement: Indianapolis Colts
Fantasy Football Key Movement: Jacksonville Jaguars