Hey guys, here is the fantasy impact of the additions and subtractions on the Detroit Lions over the off-season. If you are new to this series, feel free to check out my previous articles after reading this one, I'll provide links at the bottom of this article.
Let's get started.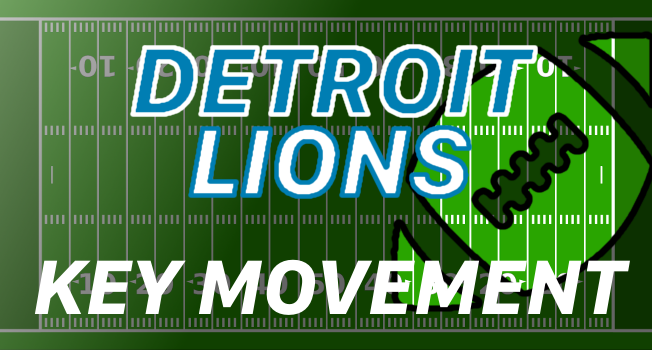 Detroit Lions
Key Additions: T.J. Lang G, Ricky Wagner T, Kenny Golladay WR, Matt Asiata RB
Key Subtractions: Anquan Boldin WR, Andre Roberts WR, Larry Warford G, Riley Reiff T
Takeaway:
Let's start off by mentioning that the Detroit Lions had the 22nd ranked offensive line according to ProFootballFocus last season. They also rated Larry Warford as their best run blocker and best pass blocker with a 81.5 grade combined. Reiff himself played 888 snaps but was graded an average-at-best grade of 67.5. With those two gone, you'd think the offensive line would suffer next season...
Well, hold your horses! They brought in guard T.J. Lang (87.0) and tackle Ricky Wagner (84.5) to improve the offensive line. Lang was selected for the pro bowl last season and Wagner should fit in nicely as well. These two are a major improvement for the Lions, and it's likely that the offensive line will improve compared to last year. However, there is one caveat to all of this, and that's the fact that Taylor Decker, perhaps their best offensive lineman last year, needed shoulder surgery recently and could potentially miss the entire season. This is a major blow, so despite the attempt at improving the line, they may just be back to square one here.
The Lions also lost wide receivers Anquan Boldin (70.3) and Andre Roberts (61.3). Boldin was a very steady hand for Matt Stafford last year, and was very efficient in the red zone, scoring 8 touchdowns. I'm not sure those touchdowns could be replaced, but my best guess is that Eric Ebron and Theo Riddick will benefit the most around the goal line from Boldins departure. Boldin also had 95 targets last year which will need to go somewhere. Roberts did not factor much into the passing game, but his departure also frees up 25 targets as a speed threat.
With the departure of Boldin and Roberts, the Lions drafted Kenny Golladay in the 3rd round of this years draft. I expect that Golladay should have a role in this offense right off the bat as the 3rd wide receiver behind Golden Tate and Marvin Jones. Although this role was flex worthy in deeper leagues for Boldin, I don't necessarily expect Golladay to have that type of impact right off the bat, but his role could increase over the season and obviously if Tate or Jones suffer any sort of injury then Golladay would immediately have value in fantasy leagues.
Detroit also added Matt Asiata in free agency, which I think is worth mentioning considering the health issues of this backfield. Both Abdullah and Riddick have had problems staying healthy over the years, so Asiata could potentially be a waiver wire pick up at some point during the season. Even so, Asiata would have to compete with Zach Zenner for carries, and Zenner did show well last season, so I admit that this might be somewhat of a reach as a "keep an eye on" type of player, but always worth having in the back of your mind.
The bottom line: The Lions attempted to improve their offensive line this off-season, but realistically it may not be a huge improvement considering the loss of Decker. Losing Boldin hurts for Stafford, but could give more opportunities to Ebron and potentially Riddick in the redzone. Rookie wide receiver Kenny Golladay will likely have a role right off the bat, so it will be interesting to see how he progresses.
Draftable Key Additions: None
Keep an eye on: Kenny Golladay WR, Matt Asiata RB
If you enjoyed this article and you play fantasy football, you should definitely hit that follow button and smash that upvote button! Next up, I will be evaluating the key moves on the Green Bay Packers.
If you are new to this series, check out my addition/subtraction fantasy analysis on the teams below and be sure to read my future articles. I will be covering all 32 teams.
Fantasy Football Key Movement: Arizona Cardinals
Fantasy Football Key Movement: Atlanta Falcons
Fantasy Football Key Movement: Baltimore Ravens
Fantasy Football Key Movement: Buffalo Bills
Fantasy Football Key Movement: Carolina Panthers
Fantasy Football Key Movement: Chicago Bears
Fantasy Football Key Movement: Cincinnati Bengals
Fantasy Football Key Movement: Cleveland Browns
Fantasy Football Key Movement: Dallas Cowboys
Fantasy Football Key Movement: Denver Broncos