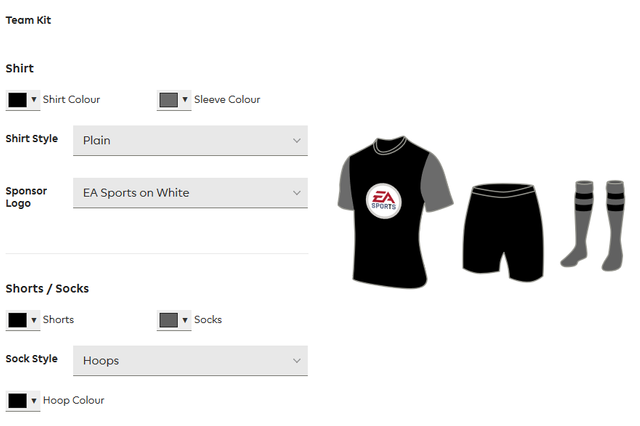 Finally managed to get my Team's design updated. Previously, everything was all blank white clothing and I had to change that.
I also managed to substitute an injured player after a week! I didn't know I had to click on "Save my team" everytime I make a change because I didn't see that button. For a few days, I thought that the certain player's position was cursed because I had to make a substitution every time I check on them.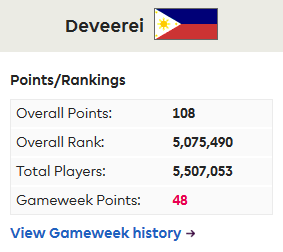 Last game week's scores were also lower than the previous one. I managed to get an additional 48 points while on the previous one was 60. Possibly because I was one man short on my team.

To be honest, I still don't get most of what;s happening in this website. I haven't got the chance to study further. I might need a coach since I'm such a noob.