It happens again. Really, sometimes I feel like I'm living in the Twilight-zone. Back in Holland, I felt stifled and 'locked up' with just too many people all around us. People can be judgmental in Holland too, acting like they know it all.
But in Ireland? Man, they're on a whole different level here. Not the regular folks, they're a lot like you and me, but these so-called professionals who have their mind made up before you can do or say anything against it.
But the worst thing is: they can be dangerous. Because if they also happen to work with kids, they HAVE to report anything odd they see, even if it's not as odd as they think it is.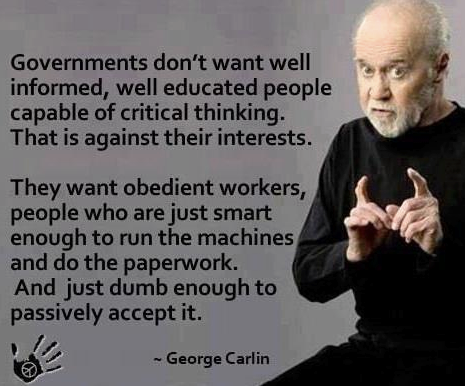 source
My son's visit to the eye-doctor...
You'd think this should be a simple thing right? I did. Well, wrong.
In October we had been there for one. He first saw the nurse who did an eye test where she'd cover one eye and he'd have to point out which picture matched the picture on the sheet she showed him.
His right eye was first, and he did it all perfectly. However, the other eye, he was just randomly pointing at things. She wouldn't even try to tell him to look again. The way he did it, showed me that he knew and saw it all, but he was just tired (we'd been in the waiting room for about 40 minutes prior to this). Yet, she was concerned and let the doctor know about this, she told me that she'd have us come back and do his other eye first. The doctor, however, didn't notice anything strange, so just made the appointment 'just to be on the safe side.'
Friday was that appointment, and the nurse called us in fairly quickly. She wanted to start his right eye again, but I reminded her why we were actually here: to check his left eye.
When she put on the eye patch (which was huge for his tiny face) I noticed that it not only covered the bridge of his nose, but also partly went in front of his left eye. As soon as she had it on, he started squinting that eye, something he hadn't done before. I really think it was because of the eye-patch. Of course, I could be mistaken...
We were asked to wait in the waiting room for the doctor to call us in.
Rewind to that morning before we left the house
As I was dressing my son that morning I noticed 4 bright red spots on his neck in the front and one in the back of his neck, just below the hairline. I knew they were mosquito-bites as he's had them on his arm, leg, and foot before and because those pesky critters annoy the crap out of me at night when I try to sleep.
Due to quite a mild winter here in Ireland (we've only had maybe 3 nights of frost) they survive longer. Not rocket science...
When we were sitting in the waiting room that morning, he was scratching them and I opened up the zipper on the front of his jumper a bit more because I thought the wool could be adding to the itch. By this time, it had all gotten quite red due to the scratching.
As soon as I sat down and put him on my lap in front of the eye doctor she exclaimed, with a mix of horror, disgust and disapproval: "OH MY GOD!!! WHAT happened to his NECK????"
I was taken aback a bit by her reaction and the way she raised her voice, but managed to stammer: "Uhhhm, mosquito bites?!?"
I already thought that her response to his bumps was a bit over the top, but what she said then, still with a look of disgust on her face, completely knocked me off my chair. By this time, she had grabbed her own neck, and the look on her face was that of someone who had just witnessed a brutal murder! Meanwhile, my son was scratching the bites...
"Mosquitoes? But, they don't exist...we don't have any mosquitoes here in Ireland right?"
For a split second I thought she must be joking, but of course, her expression gave her away. She was dead serious!
So, with complete disbelief (because come on...what a damn joke!) I replied: "Well, yes, we have mosquitoes here. We have a lot of water and they love that."
Now, I've been in Ireland for a little more than 7 years. This woman was born here. She's an eye doctor, who went to medical school for, what, 6-8 years? Biology is a huge part of a medical study, right? Or am I just going crazy here?
So this Irish woman, born and bred, with all these titles, doesn't know about mosquitoes in this country?
WHAT??? I mean, even if you would have never seen them because you live near the beach or so, one should be aware that they exist right? I mean, I don't think there is a place in the world, aside from Antarctica maybe, where there are NO mosquitoes! I don't know what shocked me more about all of this, her reaction or the fact that I had to inform a highly educated woman about what should be pure common sense! And I wondered what she thought had happened. Her response didn't make me think that she believed it could have been the cat who scratched him, or the dog. No, I am quite positive that she thought that someone in the house had done something horrible to him!
And all that time, my son was happily chatting away, talking about pirates and Pokemon...
Poor child.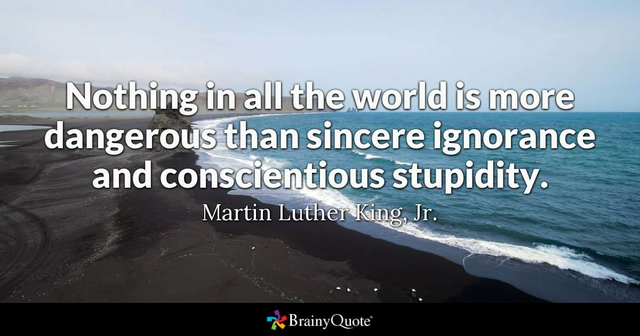 source
I didn't leave that office with a feeling of confidence...
In fact, I was still a bit stunned and surprised by the whole ordeal.
And lately, I've learned to take precautions with people like this woman. The so-called professionals...
I know it is compulsory to report anything odd they see that concerns a child. And by the way she responded, it had me think that she was probably already calling them as soon as we walked out the door...
So later, in the car and when we got home, I took photos.
Just in case they come knocking (and by now, it will be noted as harassment...), I will be able to show them that it was this woman's complete ignorance and over the top imagination.
I've also posted these photos on my facebook, with a time-stamp, so I have witnesses. Everyone was unanimous: mosquito bites. Aside from one person who thought it might be bedbugs. But the thing is, I've dealt with those nasties before when I was living in the US, so I know what to look for, and these bites...well, it wasn't it.
Here are the two photos I took, one about 20 minutes after we left her office, and the other an hour later.
By this time, the bites had already diminished considerably. Something that's quite common with mosquito bites.
Today, they're only barely visible...
Please, tell me what you see. Tell me I am not losing my mind.
I am glad I had the wits to take those photos...Better safe than sorry.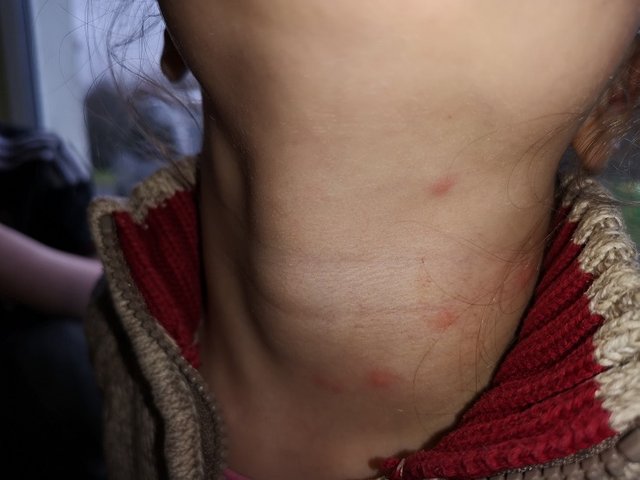 Taken approximately 20 minutes after leaving the office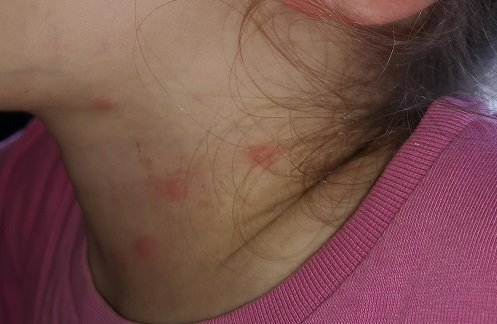 taken approximately 1 hour after leaving the office
Madness...
This country has me on my knees. There are times when I absolutely love it here and then I think: 'Ah, it's not so bad...' But then when something like this happens, or like not long before this when my daughter was in the hospital...I know that I am completely on the right track for wanting to leave. The kids deserve better. I deserve better.
So part of me is glad about these experiences. Because it keeps me grounded and motivated to make the change.
It's an eye-opener.
Thank you for reading!